Tech
5 Mobile tech trends which are going to dominate in 2018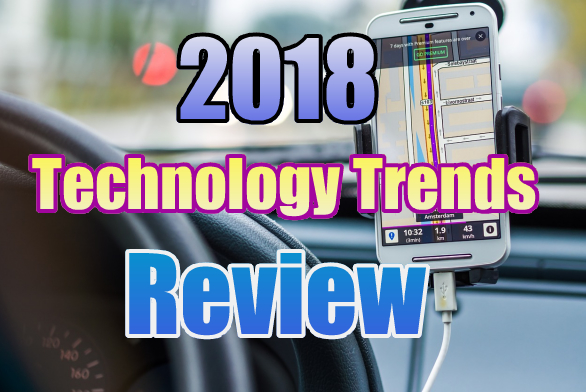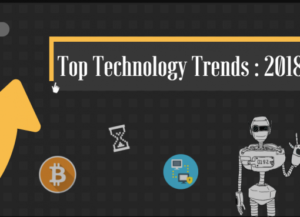 We're almost at the end of 2017 and now if you want your small business organization to achieve success in the coming year 2018, you have to be aware of the different mobile tech trends. The latest mobile tech trends redefine the way in which companies sell products, market them and advertise them on the regular basis. Constantly evolving technology can definitely be daunting and intimidating but the situation says that the every business which resists change, there are various other competitors who will grab the opportunity.
As we are all set to welcome New Year, it's perhaps the best time to try out a new business and regarding the business, having a mobile app is probably one of the best things that you can have. So, if you don't want your competitors to snatch your business, you should adopt a mobile strategy and also make it your one of the best priorities. Here are few mobile tech trends that you should watch out for in 2018.
#1: More and more small businesses will be developing apps for mobile
Few of the major big-short brands like Subway, Starbucks, Dominos and 7-11 have already had their mobile apps and the success that they got was nothing but phenomenal. Like the biggest trends begun by the big shot companies, the smaller counterparts are all wondering about monetizing on the similar idea. By the end of 2018, more than half of the small businesses will have a mobile app in order to get closer to the customers.
#2: Utility apps and augmented reality will become the perfect team
Augmented reality was once dismissed as nothing but a gimmick used for games but when it began being combined with different utility apps, they add an entirely new dimension to the device. Whenever they have been combined, they can increase engagement among customers and this is vital for reaching out to the group of millennials. Many tasks would become easier for them when they got these two combined.
#3: LBS or location based services will dominate in 2018
In 2016-2017, location based apps and services already dominated the market and this level of innovation and growth is all set to reach out to new heights in 2018. Utilizing geofencing or LBS, the mobile apps will stay informed when the clients come close to them and soon they will send those messages on special discounts. The message might be tailored to that customer to attract them to the shop.
#4: Android Instant apps will also be common
Can you imagine your app reaching out to the customers who don't have the apps installed in the device? Android Instant Apps can help you do this. Accessing a specific app, not just on a single device is possible through Instant Apps and it makes opening an app as easy as opening some web page. There is a code which comes up with the app and it works only by getting access to that code which is required by the app.
#5: AI will make the already-smart devices smarter
There are a growing number of app developers which are using Artificial Intelligence in apps. The impact that Artificial Intelligence can have on things like gaming, education and commerce is simply noteworthy. If AI is incorporated in a learning app, this could enhance the way a child learns. Games could be more challenging and complex.
Therefore, the initial part of the New Year reflects on what has already worked for your business in 2017 and what didn't work. Get ready to welcome the changes in 2018 and grow your business by designing a mobile app.