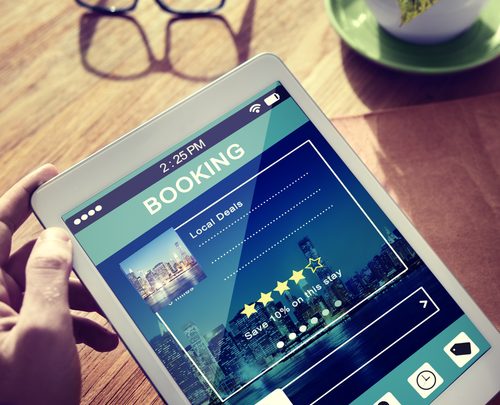 Online reservation software allows customers to reserve your services without the need to go to your business's physical location. It also eliminates the need for clients to make phone calls that might end up placing them in long queues. Companies dealing with air travel, car rental, hotel bookings, and other related activities can benefit from the use of a reservation system. Here are the features your online booking system should have to enhance user experience and streamline specific business operations:
1. Real-Time Online Reservation
When a customer is trying to reserve a room in your hotel or book a table at your restaurant, it's critical their arrangements appear in the system at the same time of confirmation. One of the worst things that can happen is when your customer shows up at your establishment only to find out their reservation didn't go through.
Your booking software should allow customers to immediately book the services you offer without having to wait for a response. The confirmation of the booking should be immediate, and your potential clients should see all available booking dates without having to contact your establishment for confirmation.
Real-time reservation systems also show app or site users if another customer finishes arranging for your offered services. You may want to consider implementing compact pop-ups that show when a person completes their reservations. It creates a sense of urgency so prospects shouldn't waste another moment in finishing arranging their appointment unless another party takes their spot.
Additionally, make sure your reservation software supports different currencies and languages if you cater to the international market. Convenience is a vital component of excellent customer service, and letting customers pay with their currency removes additional charges associated with currency conversion.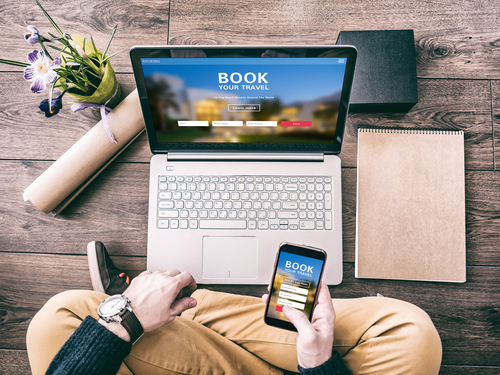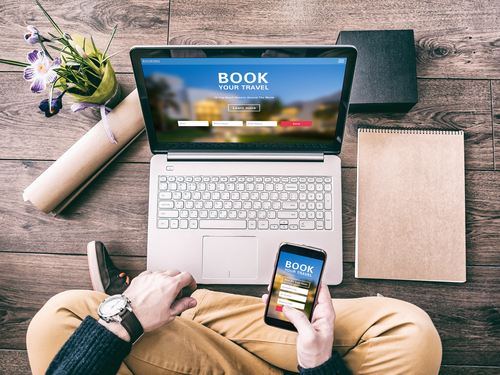 2. Automated Replies
Don't disregard the importance of apps for booking so your customers won't keep waiting for whether or not their booking is pushed through. Your reservation system should automatically send a notification to the customer's registered email address the moment they complete the booking process.
The email should contain all the necessary information regarding the transaction. It should display:
The customer's name
All the names of accompanying guests
Contact information
Date booked
Reservation date
Services purchased
Other essential pieces of information
This message will also serve as a safeguard should unexpected events occur with the booking. For example, a system hiccup might happen wherein the customer's original booking date vanished. Once the purchaser arrives at your establishment on the appointed date, they can still show you the automated message so their transaction can push through.
Failure to implement automated messages containing the details of the reservation may lead to negative reviews for your business. Positive feedback is vital for companies in any industry; if a prospect sees negative assessments pointing to your establishment, they'll reconsider their choices and may opt to choose your competitors instead.
3. Streamlined Management System
A reservation system shouldn't place its entire focus on customers, but also on your business' staff members as well. All customer bookings should be visible to all associated employees. Managers, directors, and responsible team members should have access to the data within the booking plugin software.
Administrative officers may require complete access to all the information provided by the reservation system. These employees can get a detailed view of upcoming appointments to alert staff members. Office staff with administrative access to the software may also reschedule, reassign, or cancel the booking when necessary.
Aside from manipulating data within the software, the management features should also give specific employees the ability to create appointments. Individual customers may decide to book your services by walking into your establishment or by phone call. The system should be flexible enough to schedule arrangements with customers in person, on the phone, from an app, or through an online portal.
Also, the system should provide reports of past bookings to give you a database of customers and their contact information when needed. You can use this list for marketing purposes to see if past clients would want to use your company's services again. Online booking systems provide customers the freedom to book appointments from your business without having to travel to your establishment. It's an essential component to companies found in service-catering industries. Aside from giving potential and existing customers convenience, the software also frees your staff members from dealing with a continuous barrage of phone calls. It may ultimately lead to cutting labor costs as the business no longer needs to hire additional people to handle all the reservations. If you need a reservation and booking solution for your WordPress website, then Gravity Booking is the tool to trust. This WordPress plugin will simplify your user's booking journey on your website.
Now that you've identified the must-haves your online booking system needs, it's time to select one! You can compare and select appointment scheduling software at TEC – filter results by business size, typical prices, and features and compare user reviews.