SEO
10 Things To Do When You Have Traffic But Not Conversions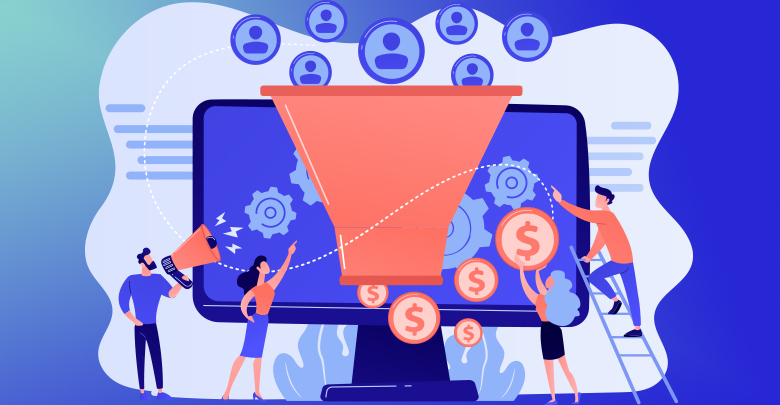 An e-store in today's age is more complicated than ever. It requires marketing, web development, SEO (Search Engine Optimization), CMS (Content Management Systems), etc.
While there are many areas in this field, the end goal of every e-commerce store is to make the customer carry out an action. That action can be to buy a product or service or to fill in a form. That action when completed is called conversion in the marketing world. 
But have traffic but not conversions? What if you get visitors to your site, but they don't convert? To solve that problem, here are 10 things you can do to improve conversions for your e-commerce store. These are very important yet basic steps that can help you achieve your brand goals.
10 things that increase conversions
Below are 10 tips and tricks that you should try for increased conversions. We have added these to our list based on their effectiveness and popularity in the marketing industry.
Target the right audience
The internet is a sea, filled with information, products, and services. For each of these facilities, there are millions of customers. While there are many customers out there, everyone is not suited for your business.
If you attract irrelevant customers, they will land on your site, but won't carry out the action you desire. Thus, make sure to target the specific audience that would like your services. You can do that by using the right keywords which are not irrelevant, vague, or too general.
Work on your website
When visitors see your ad, they are directed to your landing pages. Your landing pages and your overall website shouldn't be unappealing, misleading, or spammy. Because if that happens, you will lose valuable conversions.
Thus, try to keep your website easy to use, and appealing and make sure it matches the ad. You can work on small changes to your site to improve the user experience. That includes fonts, colors, shapes, etc. Work on minor changes at a time to see what works and what doesn't. That way you can keep the positive aspects of your site and remove those which are repulsive to visitors. 
Read Also: Attract Your Customers With An E-Commerce Website Design
We do understand that not everyone is an expert at web development. Therefore, we recommend that you outsource to an external team abroad. Offshore outsourcing is cheaper and there are great options out there. You can try a company in India, the Philippines, or Malaysia, or a web development company in Dubai. 
Keep navigation easy for customers
Ease is a great feature that not many websites provide. The navigation option helps visitors to switch between different pages on your site. The easier it is the more information they can gain in a small time. If the process appears hard and unclear, they won't waste their time and effort on your site and will move on. That is what we don't want.
Thus, add primary information to the header and keep navigation simple. Customers are more used to header navigations. You can place secondary information like your exchange policies, reviews, terms, and conditions at the bottom. That way customers willing to know more in-depth will get all the information they need through the footer navigation.
Stand out
Competition is no doubt a crucial part of every field. Over time things are getting faster, and better and the number of options is increasing rapidly. That is possible due to competition and continuous efforts to stand out. 
Read: Ways to Redesign Your Website Without Losing Users and SEO Ranking
When a visitor clicks your site he/she is looking for something special. Something that is different from others and is not being offered elsewhere. On average visitors compare 4-5 websites to see which is better. You can stand out by offering packages, deals, and great customer service through chatbots. You can also offer freebies as everyone loves gifts.
We recommend you try Prestashop for your online store. The PrestaShop free gifts module is a great feature provided by the platform. It allows you to systematically offer free gifts based on certain criteria. 
Make payments easy
So a visitor finally enters the payment section. He adds products to his cart and is about to make the purchase but then decides to leave. He abandons the cart and you lose a customer! So what went wrong? Maybe it's the long process that drove him away.
According to Statistica, in March 2020, the percentage of cart abandonment reached 88.05%. There are many reasons for that including, wishful thinking, vocation planning, random product checking by visitors, very high shipping costs, etc. Another reason is the long daunting process.
Read Also: Web Design Strategies to Increase Your Website's Conversion Rates
Thus, try to make the process simple by placing a test order to see how fast, convenient and reliable it seems. Remove any extra steps and improve them with time. Make sign-ups optional and try to add guest orders so customers can make payments within seconds.
To make payments easy on your store, you can try the Magento 2 Platform. Magento 2 offers a high degree of customization. Along with that, the Magento 2 restore canceled order feature, lets you restore any canceled order for better payment and order management on your e-store! 
Focus on visuals
Visuals are very important to market a brand, well. Through images, logos, designs, colors, and videos you can project a very professional image to the user. Make sure you have a logo that represents your brand, well. Also, use high-quality images for your products.
You can also add additional functionality like product videos and 360 ͦ spinning images to add more credibility to your shop. Golfsmith.com observed a 10-40% increase in conversions by introducing image spin to their product images. That made it easier for customers to check the product from all angles and raised their conversions.
Work on repeated visits
This may sound odd, but bringing past visitors back to a site is a very effective approach. A visitor who once visited your site may visit again and may convert if you improve your content. Make sure to check which part of your site is bringing in traffic and work on that.
useful contents related to this post:
Update your blogs and make sure your website URL is easy to remember and relevant. Also, use email marketing carefully. Work on your website experience from time to time and offer freebies if possible. You can try asking customers about their opinions when a new product or service is launched. That way they will feel like a part of your community.
You can also organize competitions to raise customer interest and use social media pages so people can easily follow your brand and stay updated.
Build trust
Trust is a very important driver that can improve conversions. Without reviews and testimonials, it can be hard to build trust initially but you can do that in many ways. Use chatbots to address concerns and make sure your website appears secure and welcoming. You can also use social media to build a community where you organize events to introduce yourself and your services.
In the beginning, you will have to make a lot of effort but it will pay off with time!
Learn from reviews
If you have received some reviews, take them very seriously. Many people check reviews before they buy a product. Reviews on Amazon, Facebook, and Google provide customers with a clear idea about the product and they tend to trust reviews a lot.
Thus make sure to display positive reviews on your site and learn from any negative ones. Many past customers might have genuine complaints that you can work on, to improve your overall sales.
Discuss with other team members
Lastly, make sure to talk to your team about their views. Even those members who aren't directly related to your website or sales can give you great ideas. They can tell you how they feel about your site and what to work on.
Also Read: Latest web designing tools for website developers
Sometimes, people from different backgrounds can prove very helpful and can spot issues without any bias. Therefore, use the feedback from all your teammates to improve your overall strategy.
Conclusion
In this article, we went through 10 methods that can help you improve conversions on your site. Firstly, make sure to target the right audience and then keep the user experience smooth. Add features to stand out from the crowd and keep payment procedures easy for customers.
Work on the appearance of your site and add appropriate visuals. Make sure to update content repeatedly to bring back old visitors along with new ones. Learn from old reviews to improve and work on building trust with your visitors through chatbots and social media platforms. Also, keep taking feedback from all your employees so you can work on any loopholes and weak spots.
The above are just a few tips you can follow. We recommend you dive more into this topic for details. We hope his article was useful. Check out more articles like this one on our website to stay updated!