Tech
Why is Banks Investing in Mobile Financial Services Technology?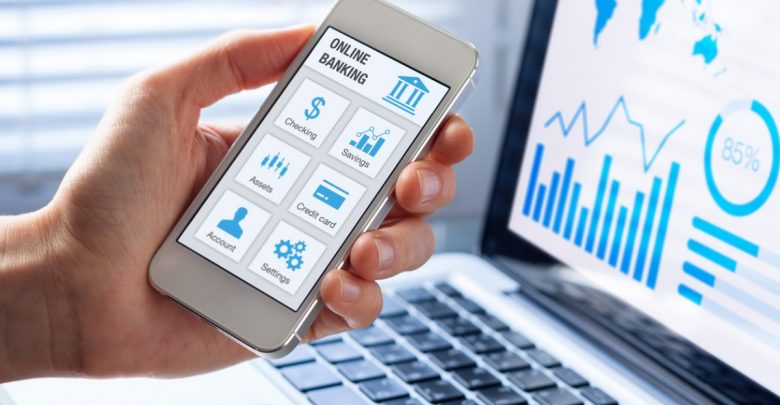 Just a few years ago, when companies were offered to become digitized, they declined offers abruptly. Just 5-6 years later, banks are investing in mobile financial services technology because of the importance and significance of the internet and mobile phones, usage of the internet, and the popularity of one-tap solutions.
E-banking was adopted and accepted by society largely. The acceptance and popularity of these living patterns have driven banks to invest in mobile financial services technology.
However, the question arises that what drove this transformation.
Banks Investing in Mobile Financial Services Technology in today's time
There are many factors that lead banks to invest in mobile financial services technology presently. The main reason behind this sudden transformation is the revolution in the mobile technology available today.
This transformation was carried out by the availability of safe and robust technology solutions such as FinTech Solutions, Blockchain Technology, and stronger API Architecture. These factors, which have led banks to join the virtual world, are detailed below:
Everyone has a Smartphone and Internet Connection
Today, the smartphone has become a necessity like water, shelter, food, and air for most people. Most people, who own bank accounts, have a smartphone of their own. Smartphones are useless without an internet connection. Internet and smartphone have become immensely popular.
So, the popularity and acceptance of mobile usage have pushed banks to join the virtual world. Now, people spend more time in the virtual world than in the real world. To satisfy this section of the customer, banks have embraced the technology internally and externally.

E-Banking Is Easy, Advantageous and Simpler
Banks have embraced technology due to its various benefits. E-Banking offers a variety of services. Banking services are now delivered online as well.
Along with mobile banking, the following are the services offered by banks to their customers:
ATMs,
Electronic Funds Transfer System (EFT)
Check the truncation payment system
Telephone Banking, etc.
Credit cards,
Debit Cards,
Smart Cards,
Mobile Banking has made it easy for people to transfer and withdraw money. Now, people are not dependent on the opening/closing and staff of the bank.
Sometimes, the urgent transfer of money is needed. Going to the bank, waiting, and interacting consumes a lot of time. With just one click, money can be sent and received.
Just unlocking your phone, opening a particular bank's financial services app, and using the options to perform your preferred action gets you done the tasks which consumed hours earlier.
Blockchain Technology has driven Banks to invest in Mobile Financial Services Technology
Blockchain technology is the primary reason why banks have started investing in mobile financial services technology. This technology reduces the cost of each transaction and ensures that each transaction is highly safe and secure.
Blockchain Technology has put an end to the dependence of banks on the need for payment processors, reconciliation bodies, and custodians. This technology has also kept hackers and cybercriminals away. It also makes data manipulation impossible.
Hybrid Business Model Strategy is beneficial:
There are some banks that are going branchless, while others opt for the hybrid business model strategy. The application of the bank offers a variety of actions to be performed online by the users. Mobile App Development Company offers a mobile wallet, mobile banking, customer onboarding, and other interactive facilities in its mobile banking.
These online services happen to enhance the trust, confidence, and reliability of the customers on the banks. The hybrid business model strategy also lessens the burden of work of the staff as well.
People tend to use mobile banking for lesser complicated transactions. They no more rely on the staff of the bank anymore.
So, nowadays banks are choosing the hybrid business model strategy.
Strong APIs (Application Programming Interface):
Strong APIs architecture has given confidence to the banks that they can embrace the technology and remain secure. Strong APIs ensure regulatory compliance, better customer experiences, quick business transactions, etc.
The demand of the Customers:
Consumers demand mobile banking as it is their right to hold a bank account online. Demand is raised by consumers for various reasons. These reasons are explained below:
Well-Informed and Educated Consumers
Nowadays, customers are educated, well-informed and demanding. Millennial has developed newer living patterns, which are advanced, technological, and digitized. Due to the prevalence of the technology, customers demand banks provide them with easy and friendly mobile banking facilities.
Utility Bills, Shopping and Travelling
Consumers now demand mobile banking because it offers the customers services that have eased their daily life, such as payment of utility bills, shopping bills, and bills for different activities during tours, etc.
So, banks are compelled to develop mobile apps for banking to satisfy the needs of their customers.
Mobile App Development Companies:
Banks have embraced financial services technology because there are the most reputed, honorable, and reliable, and trustworthy mobile app development companies. These companies tailor the greatest and fastest solutions to the banks and help them build secure, scalable feature-packed mobile banking apps.
Banks can rely on these companies, and trust them with all the private and confidential data of their customers. Following are some of the best and most-reputed mobile app development companies for banks:
OpenXcell
PixelCrayons
ValueCoders
Ymedia Labs
Konstant Infosolutions
VironIT
Octal IT Solutions
Cleveroad
MLSDev
e-Legion
FinTech and its Emergence:
FinTech stands for Financial Technology. FinTech means to provide modern financial digital methods for managing financial activities.
FinTech's emergence in the 21st century is revolutionary that has impacted the living patterns of the whole society, and provided innovative ways of shopping, paying bills, cashing out money, transferring money, paying fees, etc. So, today, the emergence of Fintech startups has become one of the popular developments in the market.
Their emergence pushed banks to provide digitized financial services. Therefore, banks are investing in Mobile Financial Services Technology.
Conclusion
Banks have to invest in the development of a mobile application, for this is the norm and tradition of society. Hiring a reliable FinTech development company can simply provide banks with appropriate Mobile Fintech Solutions as per their individual needs.