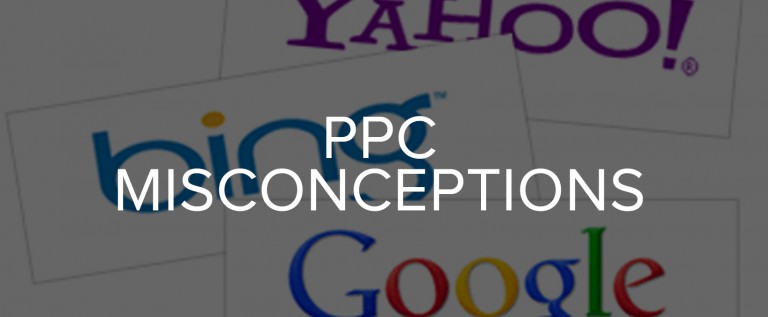 It is true that building a relationship is tough enough but as long as the relationship that your company shares with PPC, it is a bit different. You may think that your entire advertisement and promotional team is giving in the best PPC efforts but then what is the reason behind not achieving the expected results? So, now after years of unanticipated returns, you might be thinking of breaking off your relationship with PPC. But just as break-ups usually stem from misunderstandings, here too, most companies cut off their relation with PPC due to misunderstandings.
Once you dump your PPC program, you tend to realize that you have taken a hasty decision which is most often regretted. Hence, before you set off PPC techniques, check out the most common misconceptions which can sometimes lead to PPC breakups which end up being misfortunate.
Misconception #1: PPC can work like a one-stop wonder
As it is being seen, the company obtains majority of the new customers via advertising through paid search. The possible clients find the ad of a company while searching for the florists, as for an example. They click on some ad and tend to buy the spouse a floral bouquet for the wedding event. 11 months after you've bought it, the florist reminds you about the upcoming anniversary and the client buys another thing. While the data provided by PPC is something we love, it might be considered as a dual-edged sword. But PPC is not so simple and you require considering it as lifetime value for the customers and it is not a one-stop wonder.
Misconception #2: PPC is able to be alone
There are clients who sometimes report about the reduction of call volume but despite checking the account of the client, there is usually no valid explanation behind this drop in volume. Then what is the big deal? If you take a close look at their Google Analytics data, you will get the actual answer. It shouldn't always be advised that you should stick to the promotional channels which you presently use. In case you're not happy with the TV ads and billboards, you will definitely require making adjustments. It is awesome to have paid search but don't predict it to stand alone.
Misconception #3: Paid search is pretty expensive as against SEO
This is in relation to the above mentioned misbelief that paid search should stand at its own worth and the idea behind that it is too costly as compared with SEO. It is not usual for the companies to aim at PPC for cutting down budget due to perceived costs. However, it can't be denied that while working SEO companies, they require paying consulting fees. Moreover when they work with some PPC company, they require paying consulting fees above the costs of the advertisements. You have to question yourself whether or not the sale would still take place if PPC is eliminated from the marketing mix. Most often you will witness a dip through channels but the dip will be little at the beginning and larger over time.
Misconception #4: You may later on depend on your accolades
When organizations initially step into the world of paid search, they usually approach the entire thing with enough confidence. But with time they distract themselves due to other projects or channels and are later on happy to eliminate their PPC program in a way that they started. Little do they know that paid search is nothing but a platform which can reap benefits from creativity. The most popular paid search accounts are usually those where customers are eager to think out of the box and cooperate with new ways of PPC programs.
Therefore, if you want to achieve PPC mistakes, avoid the PPC misconceptions given above so that you can make the best out of your PPC efforts.