Blogging
Proven Blog Layout Tips to Mesmerize Visitors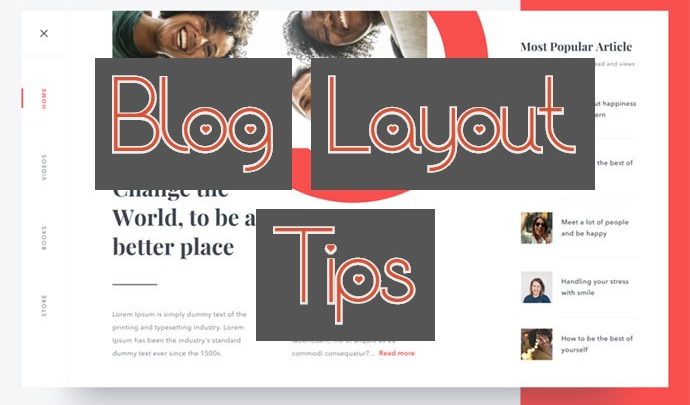 There are almost 1.88 billion websites on the web and you can stand out with your blog if it has a simple, efficient, and user-friendly layout and quality content. A business blog is one of the best ways to drive more new users to your website and provide them with information and details they need to know about your business before spending their money on your products or services. In order to improve and optimize the readability of your blog content, you need it to be designed with an excellent blog layout that's able to draw customers into titles, optimize for more conversions, and create a long-lasting impression.
Here we have gathered the most important blog layout tips for you so you can boost your content strategy, user experience, and most importantly, conversions.
Keep the Blog Layout Simple
The overall layout and design of your blog should prioritize importance as it needs to be simple, light, and easy to construe. You should avoid a blog layout with a lot of distraction, visual contamination, and unnecessary elements to make your blog user friendly. You have just a few moments to capture the attention of visitors, so choose a simple, clean, and elegant design for it and stay focused on the vital things to provide them with excellent readability. Fast loading pages, well-positioned contents, and easier navigation are the essential elements of a successful blog.
Privilege the User Experience
Organizing the blog content in great order is most important for blog success as it allows the users to go through the blog content intuitively and fluidly. So, you should also create a map for your blog to make sure they don't get lost on the way when exploring your blog for the information they need. Make categories for your blog post to categorize them in a great way for the convenience of readers. You must have enough content in each category to cover all the necessary matters and news in your industry.
Avoid Too Many Colors And Fonts
There are so many blogs and websites out there on the web that love to vary in fonts and colors. However, an assortment of colors and fonts used on a blog can confuse the user and deter the creation of a good visual identity. As it is mentioned above that a blog is an extension of your brand or business on the web, you should be using a few colors that resemble the colors used in your logo or business branding. It not only increases the appeal of your blog but also helps you build a recognizable brand by facilitating your business perception. You should be using 2 to 4 colors that are melodious and complementary to each other.
Categorize Everything
The overall organization of your blog content is one of the best blog layout tips to mesmerize new visitors and keep existing readers engaged. Make it easier for your audience to find out all the interesting and relevant content at a place without making them lose on your blog. Everything should be categorized in a nice order. A well organized and categorized blog prevents readers from leaving your business to find and reach your competitors. Also, be sure to choose the appropriate category for your blog posts when updating your blog with fresh and informative content.
Break Content Up Into Smaller Portions
Effective readability is one of the key elements to making a blog stand out. Breaking your blog content up into small portions is a great way to improve blog layout and improve the readability. Don't make them feel that they are reading the terms and conditions of a software agreement or license. But make your blog easy to read and understand by putting no more than 4 sentences in a paragraph. Use line breaks to separate sentences from each other and increase the focus on reading.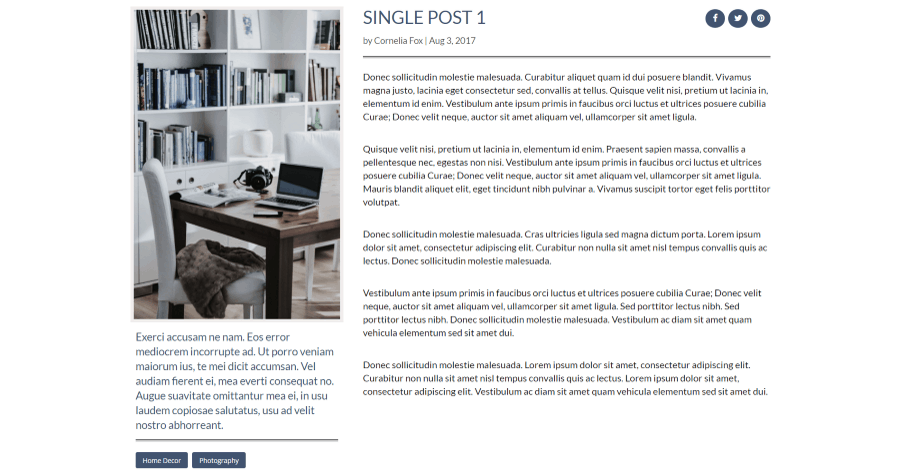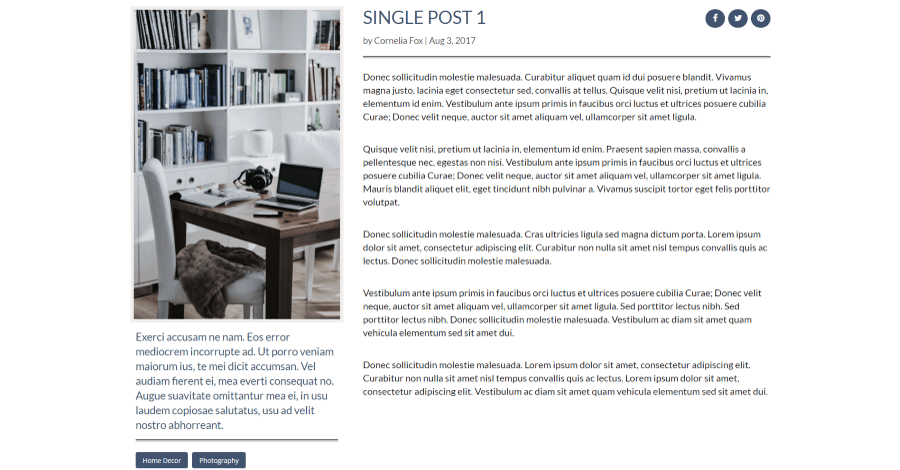 Choose High Quality and Bold Images
A picture can speak a thousand words. Let the images used in your blog posts speak for the content to make it an interesting read for your audience. High quality and most relevant images give your readers' eyes a quick visually-pleasing when they are getting information and details, they need to know about your business or the latest industry trends. However, image optimization can help you add relevant and quality images to the blog content without making your pages slow-loading.
Large and Enticing Featured Images
Incorporating large, enticing, and personalized images for inner blog posts is one of the great ways to improve blog layout. It must be relevant and explain your blog post to the readers. Properly optimized and personalized featured images for your blog posts act as a convincing visual element to connect the readers to the blog posts even before reading beyond the post title.