Tech
Technology has changed the way we communicate – A quick glance at the few ways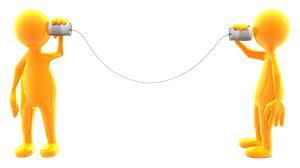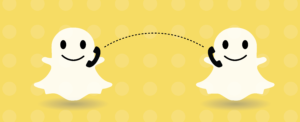 Over the past few years, technology has had a significant impact on our lives and it has even changed the way we communicate with people. Perhaps the most important tool for communication these days is technology and it has brought about a staggering transformation to how organizations conduct marketing and public relations. Even the way in which companies interact with stakeholders and media has gone through a huge change. Graduates who have got a master's degree in communication incorporate skills to guide an organization's use of communicative technology to achieve goals in a better way.
If you're wondering about the ways in which technology has brought about a change in the way we communicate, you should take a quick look at what is mentioned below.
New media vs traditional media
With the prompt development and adoption of new technology, the face of communication has entirely changed through the traditional media. As per the Newspaper Association of America, the word of the day is innovation. The pro journalists in both broadcast and print media had to compete with amateur publishers for the limited spans of the readers. Media organizations which fail to be updated on the current technology will soon find themselves swallowed by other agile companies. Mobile-based and web-based app like Instagram, Twitter and Facebook are usually the first places where readers go to when there' any breaking news. In 2015, 11% paid for online news, 28% accessed news on their smartphone and 34% shared news stories through the social media and email.
Conventional marketing communication vs digital marketing
The revolution created by technology has drastically altered the face of marketing as well. Nowadays the companies no longer depend on conventional advertising to generate revenue. There has been noticed number of developments in the marketing communication. Native advertising that's driving customers to a website by embedding a sponsored link inside news feed which gives you value-add content. Retargeting ads which are called sticky ads follow users around even when they visit some other site. Then there's customer relationship management automation which makes users build drip-style marketing campaigns that are based on user triggers.
Public Relation in a digital world
Social media has made public relations or PR even more challenging but it has even broadened the accessibility of all organizations. PR managers should be diligent in the way which communication is used. Present days, the senior managers interact with stakeholders, the media or with the public, they're all susceptible to misrepresentation. With the popularity of smart devices and real-time reporting, PR professionals monitor and educate everyone within a company.
Devices for communication technology
With the growing abundance of technological devices, almost everyone has got a computer at home and a smartphone in their pockets. People even bring along their mobile phones to work and conduct work from home as well. This is a practice which puts organizations at risk of data breaches. Even the federal government is adopting the approach of Bring Your Own Device (BYOD). The idea behind this is that employees should be doing work on their personal devices clearly means that communication professionals should consider how private work-related data should be used by employees.
Therefore, now that technology has brought about a drastic change in the lives of people, in the way we see, in the way we move and also in the way we communicate, we can't help but embrace technology in all walks of our life. Communication technology can both be a blessing and a curse for businesses but it surely improves productivity.