Apps
Stay Entertained, Stay Inspired with 'Friendspire' (Review)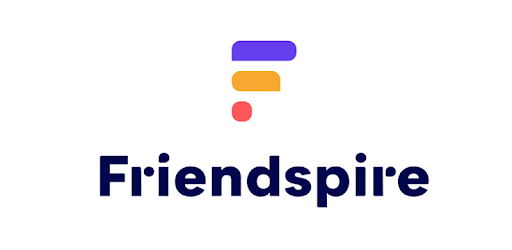 We live in a time where we no longer struggle from a lack of good options when it comes to choosing what to watch, where to eat, and where to get drinks. If anything, we have too many options! Of course, there are many experts out there that give recommendations, but it's unlikely that these recommendations will be curated to your taste. These issues are what turns us to our friends and acquaintances for trustworthy recommendations. But what are you going to do? Call 30 people and ask them about what restaurant is best for your next date? Seems a bit far-fetched, right?
This is where Friendspire comes into the picture. By gathering the personal favorites from your friends, family, and acquaintances on one single platform, we at Friendspire provide you with recommendations that are pre-approved by the ones who know your taste. When combined with the views of experts, these recommendations will have the personal touch of your friends and the professional evaluation of the experts. From trending shows, award-winning movies, popular podcasts, new books to the best coffee shop in the town, you can find anything and everything with Friendspire.
About Friendspire
Launched in 2018, Friendspire is a Miami-based tech startup that provides you a social platform to share recommendations and is growing fast to create an ever-growing community. Friendspire is a simple, seamless, and personal way of finding movies, series, podcasts, restaurants, and bars. We aim to stop making you rely on reviews from strangers, so you can focus on getting better recommendations from your friends. The app is a dream turned reality by two friends – Markus Straarup and Morten Schroeder, who left their jobs to work full-time towards a community of genuine and helpful reviews.
An implementation of a new application program interface (API) and a recent collaboration with JustWatch has expanded our movie and TV databases while improving our compatibility across multiple languages. Now Friendspire is available in 38 countries like the United States, United Kingdom, and Denmark. JustWatch has also provided accurate streaming information for us to know what's trending on Netflix, Prime Video, Disney+, HBO, Hulu, and Apple TV+. As Friendspire continues to develop, your recommendations will continue to get stronger and stronger.
Main Features of the Application
Friendspire has four main features: Explore, Search, Feed, and Profile. In the Explore section, you can find curated lists and suggestions based on your location, preferences, and friends. From these lists, you can find your next TV show or restaurant for date night. If you have a specific item that you want to recommend, you can look up your TV show, podcast, movie, restaurant, book, or bar on the Search section. If you're looking for friends or experts, you can also find those in the search section.  The Feed allows you to see what your friends are reviewing, and your profile gives you a general history of your reviews and items you have saved. We have focused on creating a simple and engaging experience.
Costing and Pricing
Friendspire is free and can be found on the Apple App Store and Android App Store. We have brought over 5,000 high-quality recommendations to our 10,000 users. Our dedicated team is working hard to make sure that you enjoy every session.
What can a user do with this Application?
With Friendspire, you have the opportunity to:
Explore latest movies, TV shows, books, bars, and restaurants.
Explore the top 10 items in the curated categories created by your friends and experts.
Rate and create a personalized library of content, restaurants, and bars.
Bookmark recommendations for later so you can always have them handy.
Share recommendations with friends and create new experiences together.
You can view recommendations at any time and in any place whether you are stuck at work or waiting for a flight. You get the recommendations within minutes. You can also create libraries for movies, TV shows, podcasts, and books across all the different categories. When you add a review or bookmark recommendations, it'll be saved to your library. This reduces the hassle of scrolling through the never-ending lists of Netflix, HBO lists, and IMDb movies. As a mobile app, Friendspire allows you to discuss and recommend movies, TV shows, podcasts, books, and restaurants and bars on the go with your friends. What makes us special is that even if you do not have friends on the app, our specially curated lists of shows and movies are there for you. We completely understand that you might not always have friends where you're traveling or on a streaming service and wanted to provide you with enough content to keep you satisfied.
After making reviews, you get access to some amusing gamification elements that make reviewing fun and rewarding. You can earn different badges in each category. For example, you get a Quentin Tarantino badge for recommending movies and Dr. Seuss badge for recommending books.
Friendspire has a culture of continuous progression. We believe in developing the app around you and your needs. Recently, we worked with branding agency Kontrapunkt and several user testers to create and launch an updated platform. This new platform has a better interface, which introduced new lists and an algorithm that identifies and recommends trending movies, TV shows, podcasts, books, restaurants, and bars. Eliminate the noise caused by information overload and unknown reviewers by joining us at Friendspire.