As the world turns to digital apps and tools, it has become increasingly important for organizations bigger or small, developed or underdeveloped, to monitor their customers' experience by doing surveys. Online surveys are so beneficial as they provide real-time feedback which helps to improve the services and products while helping people to identify areas where they need improvement. There are plenty of great survey tools available that can help in surveys.
List of Surveys Apps & Tools For 2023
Here is a List of Survey tools that must be used to have things going smoothly.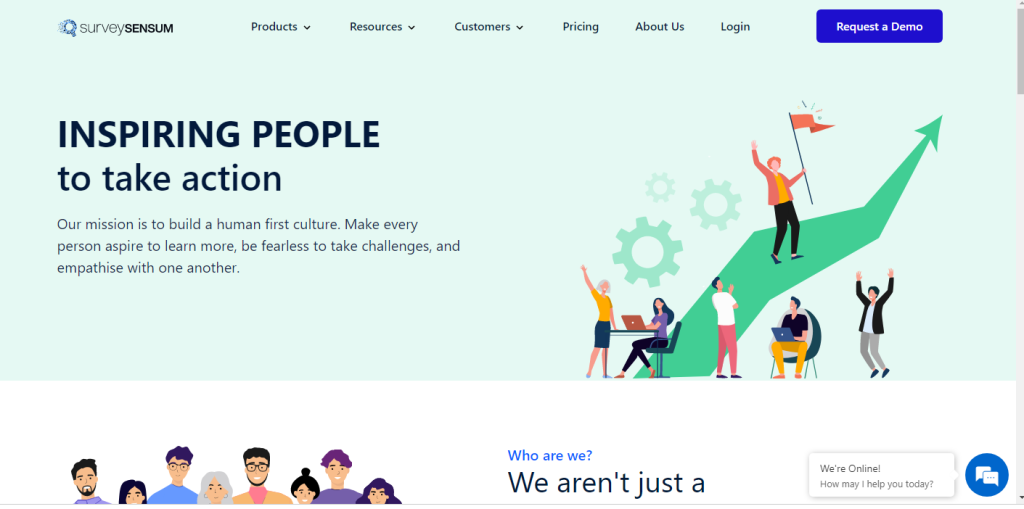 Survey Sensum is an online survey management tool that provides feedback and prompts companies and organizations to perform actions depending upon the feedback or a survey done. This tool provides multiple benefits to its users as it is being used by a lot of companies and entrepreneurs. The tool comes with a user-friendly interface, also with a free trial period and demo for its users, it is considered to be an effective tool. Survey sensum comes with exceptional Customer supports for its users.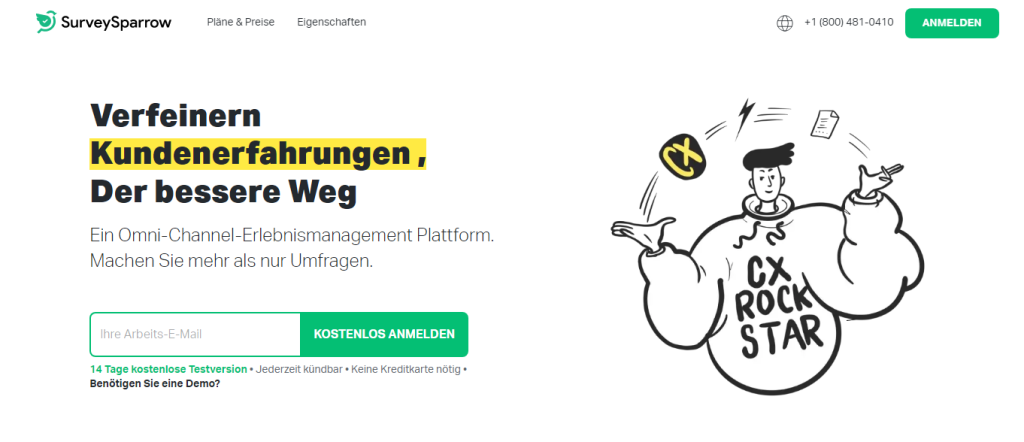 This is one best survey tools that is easy to use and helpful for anyone. As this tool makes a survey for its customers in any language, they want to create a survey. It can create conversational surveys for the customers and those surveys can be carried out in a smooth and pleasant way. It helps its users to optimize the workflow and tasks to get done with the things effectively. The tool comes with easy integrations and multiple languages.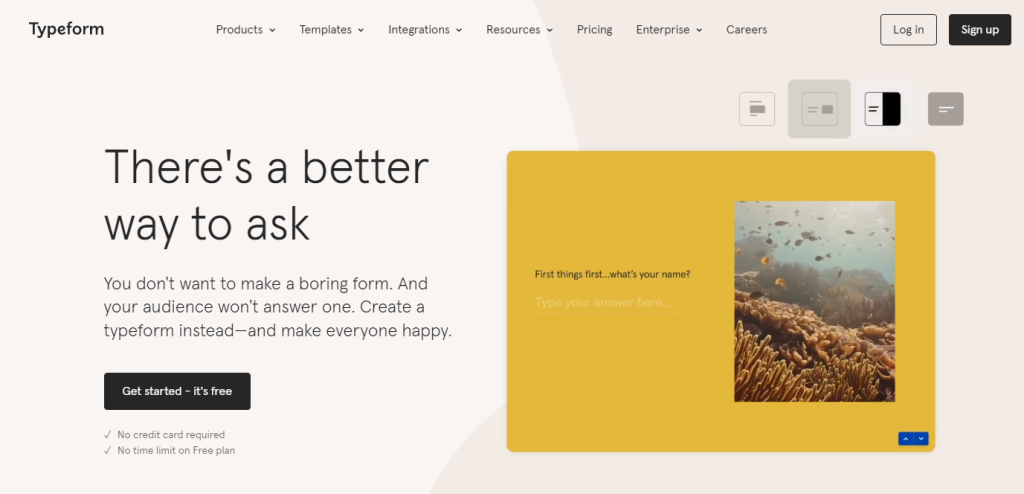 Typeform is a survey tool that allows its users to create and build their own surveys. The tools have a user-friendly interface and can be used and accessed from any device. It does come with mobile friendly interface. It comes with different pricing plans for its customers. Users can customize and create any kind of form by using ready-made templates. By using this online tool, users can create any type of form according to their requirements.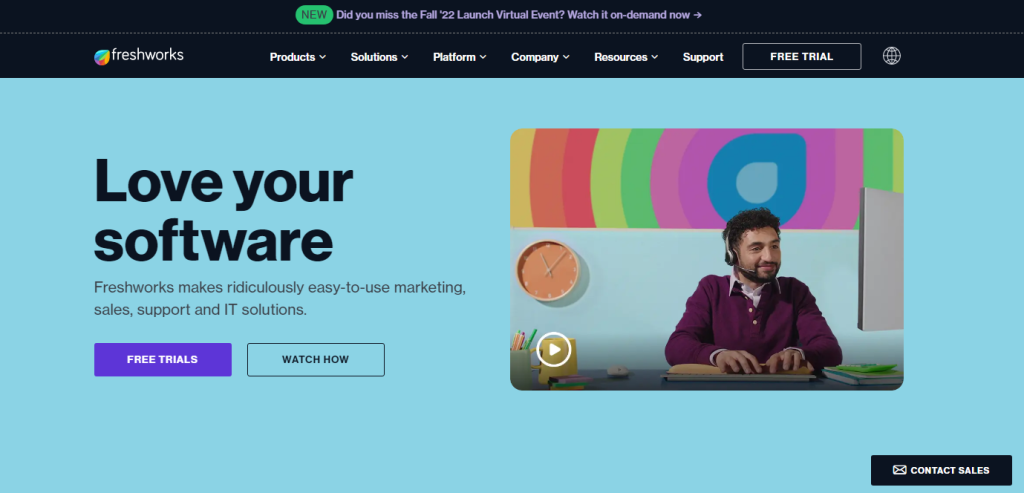 This software is specifically designed to create meaningful customer feedback, it provides customers with useful and engaging conversational feedback. More than 50,000 organizations are putting their trust in this platform and getting a benefit from it. With customer support, it provides feedback which results in being more productive in their business and organizational activities. The software comes with an option where customers and clients can automate the process of creating surveys and feedback.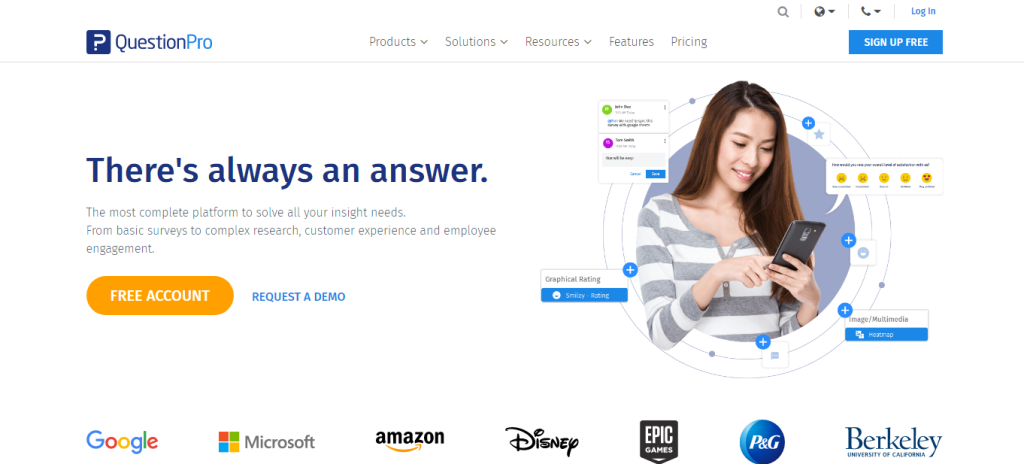 This tool helps clients make surveys, polls, and quizzes online within seconds and is one of the most useful survey tools used by entrepreneurs. It takes on the responsibility where the respondent has to fill out the survey form. The tool is useful in creating surveys in the language of their choice. It comes with an option for multilingual surveys. There are inbuilt templates that can be customized according to the need. QuestionPro is one specific tool that is used to design perfect surveys which can be analyzed in real-time.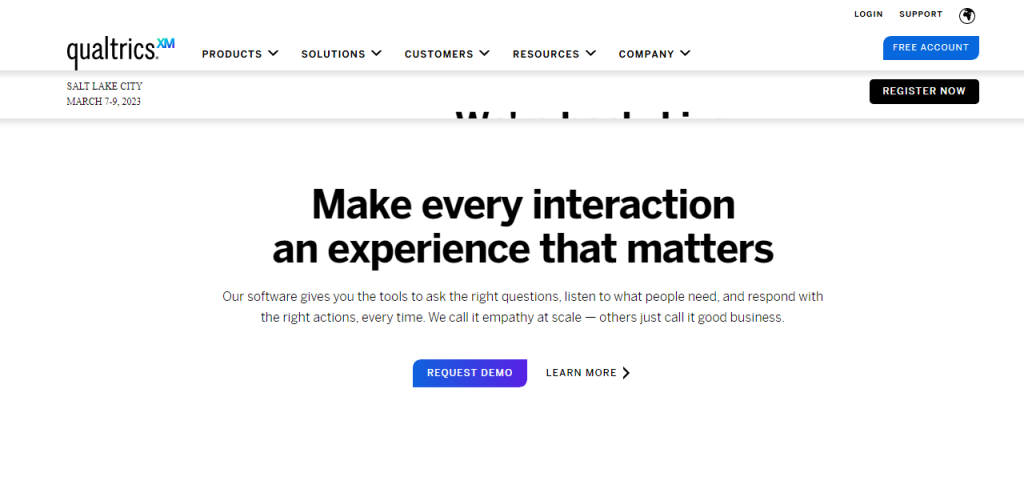 Qualtricks is one of the most convenient and easy-to-use survey apps and provides updated surveys in the form of questions and readymade templates specifically designed for in-built surveys. Surveys are more like to be done in the form of multiple-choice question templates. The software is easy to operate and provides real-time in-depth analysis. The software comes with an interesting and eye catchy interface and it allows users to edit the questions the way they want to ask.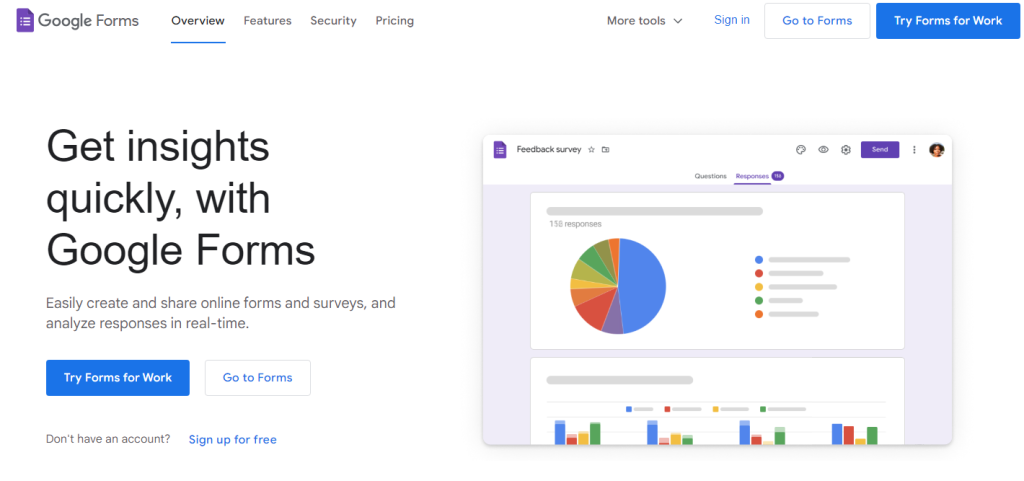 Google forms are also being used by people to run and carry out surveys easily through the option of drag and drop. Users and survey makers can customize the design of the survey in any way conveniently. This survey administration software is free and analyzes the results and questions in real time. It's easy to use and is a great way to get feedback from customers, students, or colleagues. Google's analytics tools can make you quickly understand the results of your survey and take whatever action is required. So, whether there is a need to measure customer satisfaction, conduct market research, or create a quiz for your students, Google forms have got you covered and is rated as the best tool to be used. Google Forms also makes it easy to collaborate with other organizations and teams by allowing them to contribute to their own responses and comments.
Read More: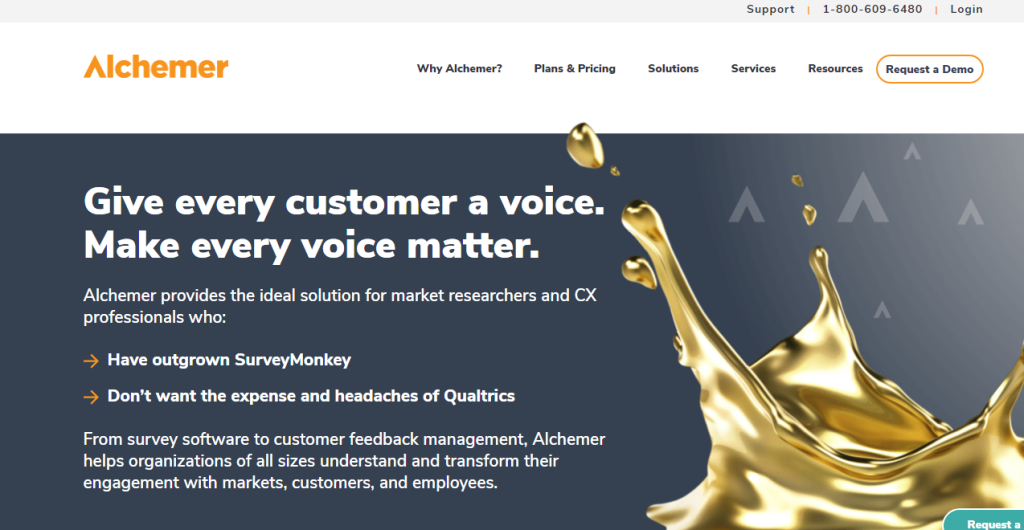 SurveyGizmo is the perfect tool for any organization that makes sure that the customers are satisfied and heard. With a wide range of survey templates and comprehensive analysis tools, SurveyGizmo makes it easy to collect valuable customer feedback Whether you're gathering customer opinions on a product, checking employee satisfaction with their job, or getting feedback on an event, SurveyGizmo can help you get your data in the form of answers by running surveys you need in order to make informed decisions. This survey tool integrates seamlessly with other tools and is one easier to use survey tool.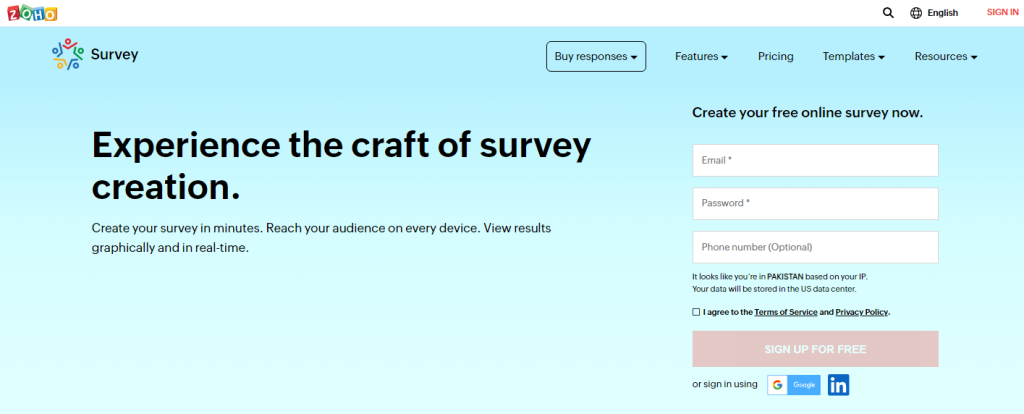 Zoho survey is a survey tool that is used to build surveys and questionnaires. The tool comes with a lot of features and can be customized according to the intended survey questions. From a simple poll to a detailed questionnaire, Zoho Survey helps its users get the answers they need quickly and easily. With its tools and features, it's one perfect software for gathering feedback. This survey tool is designed with the user in mind which means that no technical expertise is required to get started. With its simple drag-and-drop interface, you can create beautiful and engaging surveys that look professional and are easy to be created.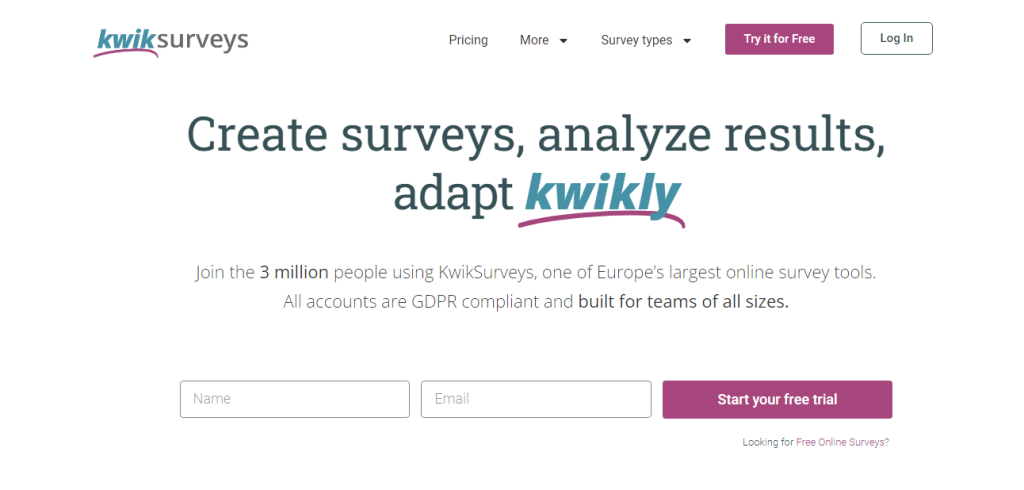 If any company or organization wants to make a quick and automated survey, they can use this software that is specifically designed to create surveys by using different templates. These surveys are very simple and easy to make. Using this survey software to create surveys doesn't require much effort.
Conclusion:
Survey tools and software help companies and organizations stay connected by collaborating. Customers' feedback and queries can be gathered by using these tools. These tools are also helpful for companies to decide on certain things if there is a need to make decisions.