Gaming
What to Expect When Launching Online Gaming App in Ohio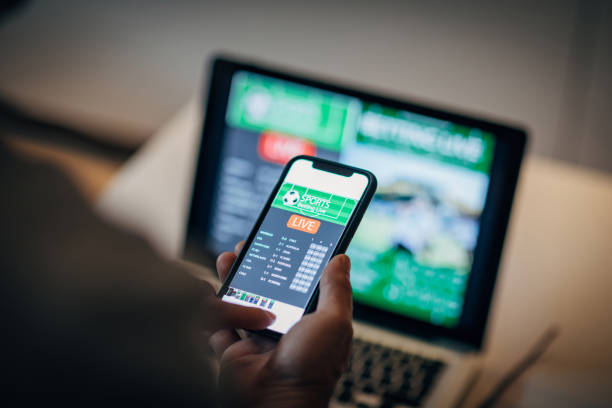 Ohioans will rejoice when mobile sports betting apps at 12:01 am on Jan. 1, 2023. It's been a long run that has forced those in the Buckeye State to remain patient. There are still several weeks before Ohio residents can place those mobile wagers. In the meantime, they can get a feel for what to expect after those first moments of the new year, including but not limited to how they can access and claim the FanDuel Ohio promo code.
Plenty of Mobile and Retail Sports Betting Options
The launch of legal sports betting in Ohio places a lot of focus on the ability to place wagers via one's mobile device. While that's a huge piece of the equation, it's worth recognizing that many people love the experience of going to a retail sportsbook and placing bets in the midst of the action.
Up to 25 Type-A licenses — those reserved for casinos and sports venues — will be approved in Ohio. Whether all 25 are granted by Jan. 1 remains to be seen, but Ohioans won't lack for brick-and-mortar locations at which they can place wagers in-person. Among those is a Caesars Sportsbook opening at Rocket Mortgage FieldHouse, home of the Cleveland Cavaliers.
While the volume of retail sportsbooks is welcome, the significance of mobile sports betting can't be overstated, particularly with many of the mobile platforms becoming so adept at offering live in-game betting. It's a big deal for many to be able to place a wager minutes before a game in order to have a little skin in the action.
New Users Entitled to Attractive Mobile Sportsbook Bonuses
One thing will become apparent to prospective Ohio bettors: these platforms want users to fall in love with their brands. Ohioans should anticipate virtually every — if not every single sportsbook app — to offer a new-user incentive. These will most predominantly come in the form of risk-free bets, free bets, and deposit matches.
How to Claim a Sportsbook Bonus Offer
Claiming these welcome bonuses is easy. We'll use FanDuel Sportsbook as an example of how one will go about claiming his or her FanDuel Ohio promo code bonus. While the exact bonus is subject to change, the ease with which it can be claimed will remain. Check out these simple steps to get an idea of how to go about claiming your welcome bonus.
1. Visit the FanDuel Sportsbook website or download the app.
2. Click the "Join Now" button.
3. Provide the required information, including your name, address, and birthday.
4. Deposit at least $10.
5. Place your bet.
It's especially easy in FanDuel's case because the bonus is automatically applied without the need for a promo code.
Some sportsbooks do require you to enter a promo code, but that's only one more tiny step that shouldn't deter new users from downloading and using a particular mobile platform.
OCCC Working Hard To Remain On Track For Jan. 1, 2023 Launch
The fear of a delay may be unbearable for some who have waited patiently — and resisted the urge to venture offshore. The Ohio Casino Control Commission is primed to meet the Jan. 1, 2023 deadline though.
Hitting the proposed launch date is top of the priority list for the OCCC and industry stakeholders. Checkpoints have been put in place throughout the build to launch in order to avoid a situation where the process gets bogged down and behind schedule.
Time is dragging for the future bettors twiddling their thumbs in anticipation for Jan. 1, but they can rest assured that time is racing for those responsible for ensuring Ohio's legal sports betting industry launches on schedule.
Finally, but certainly not least for Buckeye-state bettors, Ohio will allow betting on college sports. As well-represented as Ohio is on the professional sports landscape, barring in-state bettors from placing wagers on Ohio State would've stood as a sore subject within Ohio's borders.