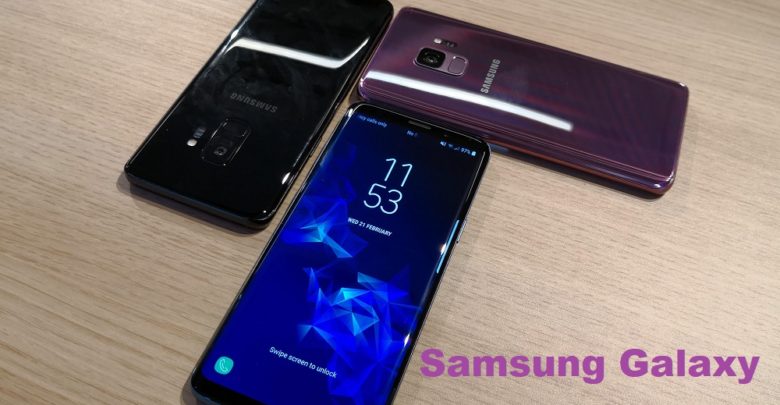 Why choose Samsung Galaxy Smartphone?
If you observe the behavior of smartphone buyers around the world, you will notice that there are basically 3 categories of people. 1st category belongs to those who use Samsung Smartphones and the 2nd category has people who use Apple smartphones. The 3rd category has the people who use other famous brands i.e. Huawei, Xperia, Nexus and HTC. Most people are open to experience new things and try new smartphones from various brands but there is a group that doesn't use any brand other than Samsung. What we have learned is that no matter what an iPhone user tells you, people mostly trust Samsung because of the higher build quality, wide range of specs and almost limitless options for connectivity.
Samsung has various smartphone series but the one and only series that is by far the most interesting and biggest seller is the Galaxy series. This family has 4 key members including S series, Note series, A series and J series. Each year, Samsung redesigns each model and introduces a newer and better smartphone in the market. The newest members of galaxy family are S9 & S9+ and Note8. It depends on what features you need, what type of tasks you want to perform on the smartphone and how much you are willing to pay. Samsung Galaxy S series is the most famous one and luckily it always has 2 different versions with S9 being the base model and S9+ being the bigger and more expensive version.
4 Top Galaxy smartphone models from Samsung:
Samsung Galaxy S9 & S9+:


If you haven't noticed already, if you search the internet, you will find that Samsung's S series in Galaxy family is by far the most famous and most sellable devices around the world. It all started with the Galaxy S1 and it has brought us to S9 and S9+. These newest models have introduced a month ago and we can safely say that Samsung has again amazed us with what a smartphone can do and how it can change the whole perspective of using a mobile device. Since Galaxy S7 model, Samsung has introduced 2 types of smartphones for each model with the one that is the base model and the other Plus model that has a bigger screen, more RAM and internal storage and even better camera. The same thing is done with S9 and S9+. The base model S9 has 5.8" super AMOLED display with curved edges on both sides and the screen to body ratio is made even smaller with thin bezels on top and bottom of the mobile. Other features include 4GB of RAM, 64/128GB of internal storage and the most interesting thing about this phone is the 21MP camera with changeable aperture value. The more expensive S9+ model has 6.2" super AMOLED screen with higher pixel density and 6GB of RAM with 64/128GB internal storage. A very big difference here is that S9+ has dual camera on its back. The first camera takes great shots in the daytime and the second camera is designed to take full detailed images in dark conditions.

Samsung Galaxy Note 8:


Just like any other member of Galaxy family, Note series also started with the Note 1 model and earlier this year, Note 8 was introduced. If you think that Note 5 or Note 7 was the perfect smartphones, just wait until you get your hands on Note 8 and you will be amazed how this model is re-imagined and redesigned. The exterior might feel like something old but the curved edges and bold and sleek lines on the corners will tell you that it's something new and even better. This model is equipped with 6.3" super AMOLED screen and it's protected with corning gorilla glass 5. The display on this mobile is also from edge to edge and it seems the screen goes to all the way back to the rear side. Other key features include; 6GB of RAM, 64/128/256GB of internal storage, 12MP dual camera on the back with 2X optical zoom and image stabilization, 8MP front facing camera, whole bunch of sensors and 3300mAh non-removable battery. If you want to combine your office work and entertainment in a mobile phone, Galaxy Note 8 is the perfect choice for you.

Samsung Galaxy A8:


Starting with A1 and then going through A2, A3, and A4 and finally, in 2018, A8 was introduced. In just a quick glance, the phone looks pretty sleek and bold and the design is also very ergonomic and comfortable to use despite the big screen on the front. This smartphone has 5.6" super AMOLED display with 16M colors and capacitive touch screen that is protected with Corning Gorilla glass. The smartphone has android 7.1 Nougat OS and octa-core processor with Mali-G71 GPU. There is 4GB RAM and 32/64GB of internal storage. The primary camera on the back of mobile is 16MP and it has face detection, image stabilization, autofocus and touch focus. A8 is powered with 3000mAh battery that can easily survive full day of use.

Samsung Galaxy J5:


This is also an interesting and affordable member of Galaxy family. Each year, we saw a different and better model from the J series and in 2015, J5 was introduced. In 2016, Samsung didn't make J6 but J5 was redesigned with better performance and new features. The same thing happened in 2017 when a newer and better version of J5 was introduced in the market and due to its high-end specs and brilliant performance and still cheap price tag, it was a great hit just like its predecessors. Just a quick glance on the specs will reveal that this smartphone has; 5.2" super AMOLED display, Android 7 Nougat OS, an octa-core processor, 3GB RAM, 32GB internal storage, 13MP primary camera and 3000mAh battery. There are various sensors included on this smartphone but the most important one is the fingerprint scanner for unlocking the mobile.