Blogging
6 Realistic Ways To Grow Your Blog Audience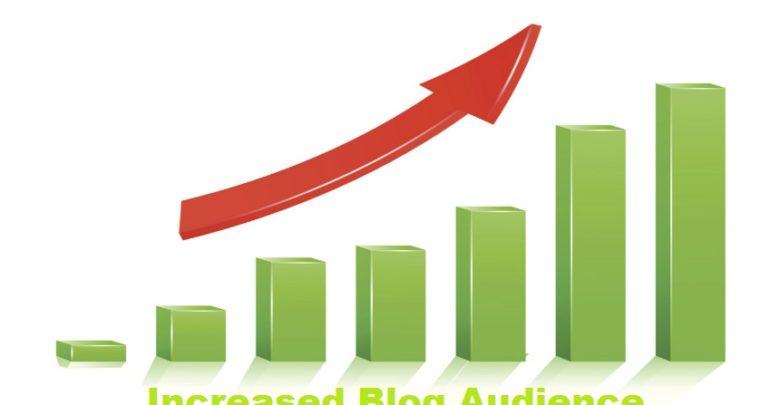 Internet sees hundreds and thousands of new blog websites each week. Some of the most popular blogs on the internet have millions of visitors per month and it makes other people think this might not be as hard as they think. It's also an ideal job for most of us to just stay at home, write from your home office, post it on the website and let visitors and internet users help generate some money for you.
One of the top and most common question startup bloggers ask is how to get more organic traffic on your website. Believe it or not but even the most popular blog on the internet started with zero visitors. It takes time to get real traffic on your website but once it's done, there is no turning back and with each new visitor, you will get one step closer to the top of the list. When it comes to most common ways to grow your blog audience, there is no shortcut. You can't just get thousands of visitors overnight but you need to work for it. It will take some time but once you reach the first 4 digit number, it will become easier and easier with each passing day.

6 Tips To Get More Visitors For Your Blog:
Don't use WordPress domain:


It is true that some of the famous blogs of 2018 started as a WordPress website but that was a long time ago. Since then, lots of things have changed especially the behavior of search engines and how they inspect websites for content evaluation. This being said, it's important that when you start writing a blog, you own your domain name and website. This way the traffic that your posts attract, will be fully organic and the more people your website will get, the better revenue it will generate for you.

Being consistent and regular:


One of the key tips to get more visitors for your blog is to have a specific pattern of posting new material on your website. First of all, you need to establish how you get the details for content writing and how often you can write new blogs for the website. For instance, you may be writing the blogs as a part-time job so you can only create 1 blog per week which means you need to decide when you will finish each blog and when you will upload it on the website. Next thing is to being regular with that routine as your consistency will attract more visitors to your website.

Don't forget old posts:

It's important to focus on developing and creating new and unique content for your blog website but it's also important to keep going back to the most famous posts. This means you need to check the old blog posts to analyze which type of material got the most attention and which material has most constructive comments. With this information, you can not only create similar and interesting content but you can also update the old posts to attract those loyal visitors back to your website more often.

Use social media platforms for advertisement:

One of the most common problems with startup blogs is that the owners don't have piles of cash lying around to invest in expensive marketing techniques. Having no money doesn't mean you can just sit idle and pray to get more visitors but with the social media on your fingertips, you can invest some time and efforts in advertising your blog posts on these platforms. You can use Facebook and Twitter to share links of your new posts with the social circles that you have. This might not be the quickest way but it's certainly a free and very effective tactic to get organic and original visitors for your blog.

Spend time on other blogs:

It might not seem ideal or something that would work but when you spend time on other blogs i.e. write guest posts on popular blogs or give constructive comments to other bloggers, indirectly, you are helping your own blog. Many of these blog websites allow guest writers to share the link of their own blog or add an external link in the content which means when other readers find your content interesting, they will definitely want to visit your blog to find other useful stuff as well. This will bring them to your blog and will result in more traffic and genuine audience for your blog.

Allow visitors to share your content:

Most people think that if they allow visitors to share their content, it will result in plagiarism but due to strict search engine policies and crawling techniques, copied content can make the website appear as spam. This means no one is going to copy your content and post it on their website and even if they do, it's not going to help them. By allowing your visitors to have the option to share your content on their website or social media platforms, you let them market your blog for free. This here is a very important tip to get more visitors for your blog.