Apps
Free & Paid Apps Every Freelancer Must Install on Mac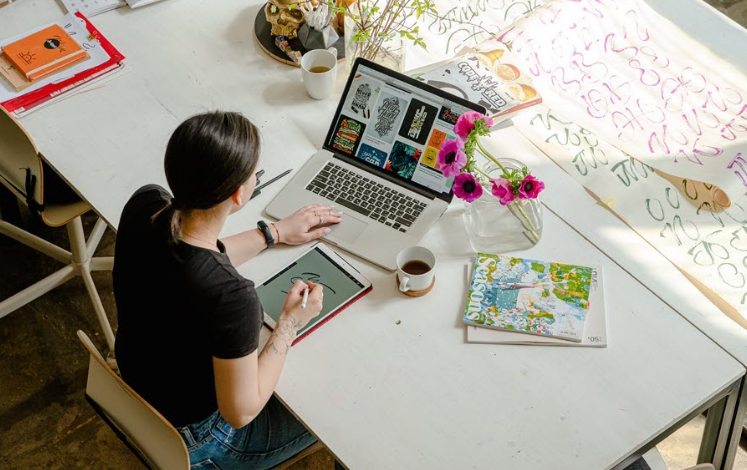 Freelance work is becoming more popular year by year as it gives the flexibility to work on your terms. If you are a freelancer, you are the owner, the CRO, and the employee of your company. Several perks come complimentary with freelance work, but it also demands putting in consistent effort for years till you become a successful freelancer. 
Most freelance jobs are done digitally, so computers are the vital components in this remote working culture. There are numerous free and paid apps available online that are meant to help freelancers so that they can handle their tasks in a better way.
Let's take a look at some of the best applications for MacBook owners since Macs are quite popular among freelancers.
Toggl Track
Time tracking and management is an invaluable component that is important to take note of day-to-day activities. Since keeping track of your time every day is a daunting challenge, you might not find a single app that meets your requirements. 
Toggl Track gives you consistent control over your work hours and allows you to set a timer for starting or stopping your project tasks. The app allows you to generate a project report and share it with the client. 
Grammarly
An app that every freelancer must have on its computer as it helps writing better. You might not be involved in any writing-related tasks, but you need to send emails to your clients, for sure. The app allows you to write without grammar errors, typos, or other mistakes.
The text you will write will be highly readable, absolutely correct, and easy to understand. It's available for free for checking basic grammar errors; however, there's an option to upgrade to Grammarly Premium.
Backblaze
Mitigate the risk of data loss due to disk failure by installing one of the best data loss prevention apps you can use.. It is a multi-tasking app that allows you to back up data while speeding up the Mac.
Backblaze will back up the entire disk to give you a good night's sleep because your data is safe. The backup copy is stored in a cloud location. This is a paid app that is available at a very reasonable monthly plan.
Bear
As a freelancer, you must take a lot of notes, and a note-taking app is something that you need to make your task easier. The sleek interface with self-descriptive functional procedure makes it simple to use for even beginners.
The multi-purpose app can be used for article-writing, sharing ideas with friends, and more. The free version of the Bear app allows testing the features and functionality, while Bear Pro allows syncing data across devices.
CleanShot X
Screenshots are part of working on a huge project, and all of us need them once in a while. Though Macs do that quite proficiently, CleanShot X gives you more options to handle screenshots as per requirement.
Whether you want to capture the exact area, entire screen, or scrolling screen, CleanShot X is here to help. It will make your life just easier by storing screenshots to the Cloud for all time, everywhere accessibility at an optimal monthly package.
ApowerREC
You have done something amazing on your screen and want to share the entire process with your friends. Screen recording is certainly another important part of your freelance work, particularly if you are a graphic designer, a programmer, or a video game developer.
But how would you do that? Don't worry; ApowerREC is a screen recording app that allows you to process the entire recordings and compress the video clips for easy sharing. You can upload the video recordings on Cloud for enhanced accessibility.
World Clock Pro
So you are freelancing with clients across the continents, and keeping track of different zones seems hectic to you. If so, try out World Clock Pro, a widget that gives you access to different time zones all in one single place.
For a more comprehensive visual presentation, the app displays the selected locations along with their respective current time details on the world map. The best thing about the app is that it's available for free, and you can get the paid version in less than a dollar.
Todoist
Being a freelancer, the most important part of your daily routine must be do-do list management. It is essential to keep your tasks aligned as per the priority level so that you never have to request your clients for a deadline extension.
You can use the Todoist free trial version for the first three projects to check the functional features and working criteria. Once you are satisfied with all the aspects of the task management app, you can subscribe to the paid version available at different price packages.
CleanMyMac X
Sometimes, you might notice that the computer's performance feels sluggish, and it hinders your work's productivity on the device. Encountering random crashes, freezes, and other performance problems usually means that you need to get in touch with a service store.
Or, as an alternative, you could also seek solutions and find them online. One of the most effective ways to speed up a MacBook is by cleaning temporary junk and other unnecessary data.
CleanMyMac X is the go-to option as far as available cleaners for macOS go. Not only does it do the work as a cleaner, but the tool also has antivirus features, so you would be getting a two-in-one kind of deal.
Google Chrome
Even though Safari is the default internet browser for macOS, quite a few mac users switch to Google Chrome. This internet browser might require more resources, particularly memory, but it comes with a vast library of extensions.
Chrome extensions are one of the main reasons behind the browser's popularity. That, and being a product of Google helps.
From ad blockers and price comparisons to spelling checkers and password storage, users get to benefit from using Chrome and its extensions. And since the browser is free, it only makes sense to at least try it once.