Cryptocurrency
Following Binance Closure, What's Left for Aussie Crypto Investors?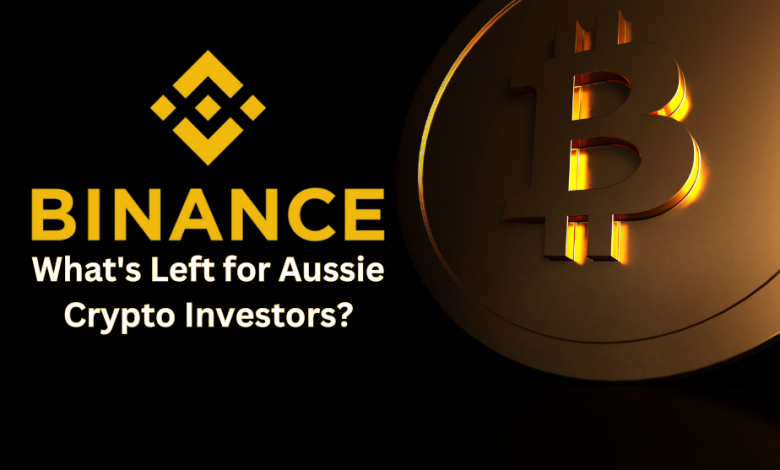 By the end of 2022, Binance was considered a leading online cryptocurrency exchange. Its digital wallet was utilized by cryptocurrency investors and traders worldwide, including in Australia. However, in March 2023, the national financial regulator called time on Binance's financial services license following a series of errors in user classification.
Binance was one of the first crypto exchanges to launch in Australia and, as such, has been operating for several years. While the company can remain a member of Australia's financial complaints authority for another 12 months, Binance users have until 21st April 2023 to close all remaining open positions. With the top crypto exchange no longer on the cards for Australian investors, what other alternatives are out there?
Why Australians Invest in Crypto?
Having been in use for the past decade, cryptocurrencies are much more than just a passing fad. However, they can remain mysterious to some Australians, who doubt the practical use of decentralized currencies and their long-term applications. Despite this, there have been several advancements made in the field recently that are making cryptocurrencies one of the hottest investment markets.
Here in 2023, the country has already seen leading digital assets like Bitcoin and Ethereum being utilized in a number of ways, from being valid payment methods when playing in an online casino in Australia to disrupting the energy industry. The Commonwealth Bank has begun to trial crypto trading via its app, and in March 2023, the National Australia Bank launched the world's first cross-border stablecoin (AUDN). Meanwhile, according to the ATO, over one million taxpayers in the country have interacted with decentralized currencies during the past five years.
Cryptocurrency investing is proving to be a popular alternative to trading the Australian dollar and other fiat currencies on the Forex market for several reasons. A 2021 report looking into global crypto positions revealed that 43% of Aussies had invested in crypto in 2021, citing inflation as the key reason for expanding into decentralized coins. 54% of residents view digital assets as an effective way to diversify their investment portfolio, with 81% taking long-term positions. 
According to new data from the multi-asset platform eToro, cryptocurrencies are especially popular with young Millennials. Over 25% of Australian users with active portfolios on the platform have distributed 10% of their investments into the asset class.
Crypto Platforms in Australia
A quick glance at the crypto industry over the past decade will show just how volatile an industry it can be. The Bitcoin boom of 2017 took asset prices to record-breaking highs, while 2022's 'crypto crash' saw plummeting values. The unpredictable nature of the market means that investors need safe, reliable and proven exchanges and digital wallets to trade and store their coins.
Although Binance is now off the table, there are still several viable platforms that Australians can use to make the most of their cryptocurrency investments.
Crypto Exchanges
Crypto exchanges are digital marketplaces where users can buy, sell and trade decentralized assets. The most secure way to invest in crypto is to use an exchange licensed by ASIC (Australian Securities and Investments Commission) and AUSTRAC.
SwyftX
This Australia-based cryptocurrency exchange is fully regulated and licensed by AUSTRAC. It is a popular choice with users who are seeking a wide range of features, including 24/7 customer support and quick and easy trading. SwyftX currently supports over 310 crypto assets, and it is even possible to stake over 20 cryptos on the platform — including Ethereum. 
CoinSpot
Another cryptocurrency exchange founded in Australia, CoinSpot is so far the only exchange to have obtained the ISO27001 Standard Security Certificate. The platform supports 365 cryptocurrencies and offers free withdrawals and deposits, with standard trading fees running from 0.1 to 1%. CoinSpot also offers users a crypto card and EFTs and NFTs.
eToro
The top-ranked crypto exchange in Australia right now is eToro. This pioneering digital exchange offers multi-asset trading, including a broad range of cryptocurrencies, fiat currencies, EFTs, indices, stocks and commodities. What sets this platform apart from other exchanges is its extensive social-trading features, including Virtual Accounts that allow users to make demo trades and the Copy Trading function.
Crypto Wallets
Like eWallets, crypto wallets are tools that securely store cryptocurrencies, allowing users to manage their assets and conduct transactions.
Ledger
Ledger is a top-rated hardware crypto wallet, meaning it's a physical device that securely guards and stores digital assets' private keys. Thanks to its beginner-friendly interface and affordable cost (prices range from US $79 to $149), it is a popular choice among users who want to access the highest level of security. The wallet can manage over 5,500 coins and tokens and is also compatible with software wallets like Crypto.com's DeFi wallet.
SafePal
Although software wallets do not offer the same levels of security as hardware wallets, they can be a more popular choice with general crypto users. SafePal is one of the best hot wallets in the industry and supports all major cryptocurrencies. It also features a browser extension for integration with DeFi platforms.