Software
Best HR Management Tools in 2022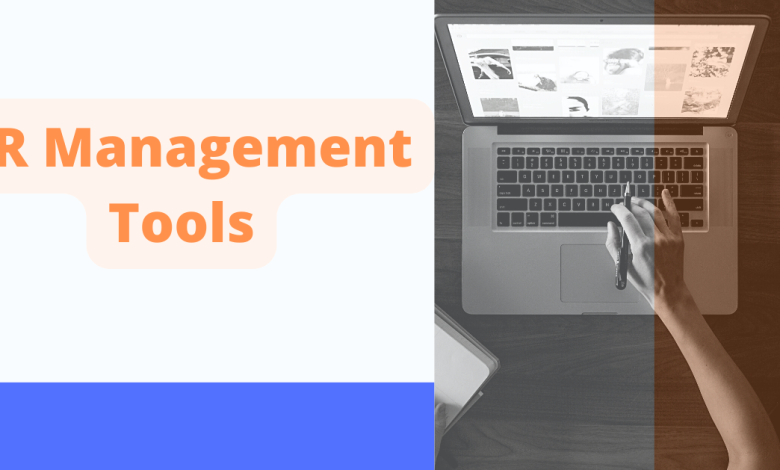 After almost two years of the Pandemic, the need for new employees and workstations is at its peak at this time. People have realized their self-worth and are emerging with new opportunities in the form of small businesses and organizations. Millions of people lost their jobs due to the Pandemic and are trying to find new ways to encounter better fulfilling opportunities. Organizations are now developing and introducing new job opportunities with a better vision and goal to survive in such times.
Human Resources Management plays an important role in developing Organizations, Businesses, and Companies. With the evolving trends in Organizations and the increase in local businesses and firms, the motive to have a Proper Management team is considered to play a key role in success. The Role of HR management is to find employees who are at the top, skilled, hardworking, and Professional for the growth and higher achievements of the Company and Organization. Selecting a suitable Employee and Managing all the details about them is a big task as it requires a lot of effort and all the Productivity of the company depends upon the effective productivity and talent of the employees being selected.
Importance of HRM Tools
As HR resources don't come in front but are seen managing well-developed companies effectively from the background in a matter of seconds by using suitable tools and software. Organizations whether working as small firms or well-developed companies are using tools and software to manage their tasks on daily basis. Managing the inputs and the outcomes of any industry can be time-consuming and it might require a lot of labor work. But thanks to the tools and software that can make the HR team work effectively and efficiently.
List of HRM Tools in 2022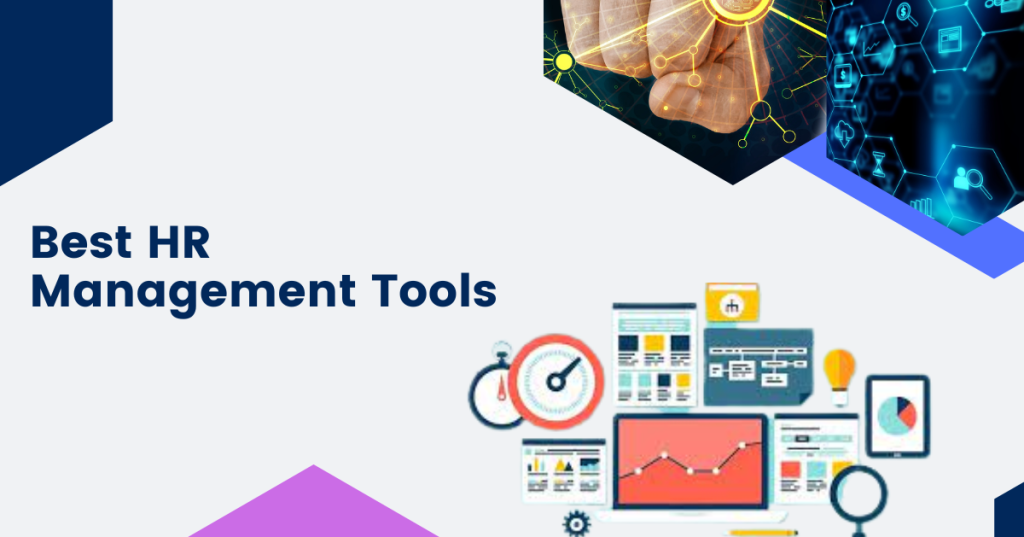 Leaders of Organizations are aware of the fact that they need more computer-related programmed systems and tools instead of manual work. These are some of the tools which are Quick and Considered best to be used in 2022.
This software allows HR personnel to meet the people in a video instead of their portfolios. Companies can add the details and information about their demands in the software and create the job category mentioning their requirements. Candidates upload their video interviews and the criteria for the interview are checked through the Software. It saves 70% of the company's time and is an effective tool for recruitment by HRM.
This software helps Companies elegantly do the basics. Business Owners can pay some basic amount and hire a certified HR manager for their work. HR managers can get done with the task of recruiting, Hiring, and Onboarding by using the details provided by business owners. All the details about the company, job descriptions, and selection are accessible and can also be managed by the owner in a single software.
This is another software that let HR personnel get out of the administration environment and get done with the Cloud-Based HR software that is simply built to help the employees grow and develop. The software provides simplified work management, by making them not worry about administration duties, Provides insightful analytics of the company. This software also helps organizations to optimize time and make the HR managers utilize it effectively and efficiently. It also provides training and developmental learning programs to the employees.
Read More:
This Platform doesn't work with small businesses but with bigger firms too. With decent balance and customized use, bob let the HR managers achieve their Maximum Potential. Organizations can manage their Time, Needs Specifications using this tool. With its easier and more friendly tools and due to flexible crafting, it is usually recommended by its users. This software is best for Managing crucial HR responsibilities
This is World's fastest developing Talent Management Platform that helps with Talent Hunting and Managing. It helps with the strategic hiring of employees. It helps HR managers with Applicant tracking and employee performance. By using this Platform Teamwork, Peer appreciation would be promoted. This software can also be used to survey the employees
Leapsome helps companies reach a higher level by providing them with feedback, emphasizing learning, and helping managers set future goals by planning their work. This software is best for managing employees.
Asana is another HR managing company that deals with Project Management tasks, To-Do Lists creation, Uploading attachments, and Teamwork.HR managers have to deal with a lot of administration work but by using this software they can make their work quick and effective in a short period. This tool is emerging and gaining popularity among HR managers and is rated as effective.
Blueboard is another HRM tool that provides incentives and benefits to employees and creates a better working experience for the employees. This software is said to be one of the best in providing an atmosphere of "employee happiness" within the company and deals with the best culture in the company.
This software provides customized workflows and peer-to-peer realization of the workflows. It provides such tools to HRMs with which they work smarter not harder. This software keeps on releasing new features for the HRMs so that they would be benefitted in unique ways.
It is another software that deals with companies' workforce management and helps in simpler recruiting and hiring methods. The specifications within the software provide flexibility and control of the HR processing and Job.
Conclusion
The HRM market by 2027 is expected to reach the level where it would cost almost USD 38.17 billion. This is a rough estimation of how Popular this market is going to be in these years. The tools and software mentioned above are providing everything in simpler and time-saving, quicker ways. The Description and easy-to-use guides are mentioned in the software once you click them. There is a Demo and detailed video regarding the use of all the above-mentioned software and tools on their home pages.