Business
Advantages of Using Automatic Bill Payment Services
Automatic bill payment services can significantly help you streamline your payment system in this fast-paced world. Managing financial responsibilities has become a daunting task because of the numerous bills arriving in quick sessions at different times each month. Beyond paying them, tracking their records is also getting more and more difficult. Further, not paying them timely becomes a stressful endeavor due to late fees and penalties. Therefore, leveraging a service that can manage them effectively is an absolute requirement for every individual and business.
This article contains a comprehensive guide on the advantages of using automatic bill payment services.
What is Automatic Bill Payment Service?
Automatic bill payment services are applications or tools to allow individuals and businesses set up recurring payments for their regular and essential bills. These may include utilities, subscriptions, loans, and other expenses. By configuring them properly, you can automate your billing payments, as these tools can automatically deduct the specified payment amounts from the linked bank or credit card. Hence, it ensures that bills are paid on time without manual intervention. In addition, this technology streamlines the payment procedure to enhance the financial organization and reduce the risk of late fees. Resultantly, you will get peace of mind by automating the payment of essential expenses.
Advantages of Using Automatic Bill Payment Services
In the under-section, we have enlisted the top advantages of using automatic bill payment services. It will deliver insights into leveraging this outstanding technology for your business or home.
1 – Convenience and Time Savings
The most significant advantage of automatic bill payment services is their convenience in making necessary payments. With the rise in marketing competition, it is getting increasingly challenging for the finance section to manage the bills manually because it takes a huge toll on time. On the other hand, utilizing this technology enables you to set up automatic payments for multiple bills. After the initial setup, you can chill as your bills will be paid on time, ensuring you never get late on the due date. This convenience and time saving is vital for businesses to focus on other vital tasks to boost their credibility and productivity.
2 – Financial Organization
Another exclusive advantage of automatic bill payment services is their contribution to the financial organization of the company or brand. By delivering a centralized platform or interface, it prevents businesses from juggling multiple accounts to make payments. You will get the details of the next payments or the bills paid previously to identify which sectors need to be tension-free. Numerous automatic bill payment services offer several other features, including customizable payment schedules, tracking, and aligning payments with your income cycles. Hence, people of every industry and businesses of every type can benefit from this service.
3 – Reduced Late Fees
Late fees are the most common concern of every industry or family. It is the amount charged if you don't pay bills on time. Depending upon the real amount or bill type, you will get penalties. Sometimes they are too high to disrupt your normal financial cycle. Therefore, preventing them is absolutely necessary for businesses and families. Automatic bill payment services can significantly reduce this threat or risk by automating the payments before the due dates. You only need to check on the dates and transfer the required funds into your linked account. So, the service provider can initiate the transaction, reducing the chances of missing any payment.
4 – Enhanced Credit Score
Maintaining a good credit score is also essential for various financial endeavors to get enormous perks such as renting an apartment, securing loans, and getting favorable insurance rates. Timely bill payments play a crucial role in building and maintaining a good and positive credit score history. Additionally, automatic payment services safeguard late payments, as described in the previous section. Thus, it prevents negative impacts on your credit score. Consistent on-time payments effectively improve your creditworthiness, which not only makes it easier to achieve financial goals but also ensures better-borrowing terms.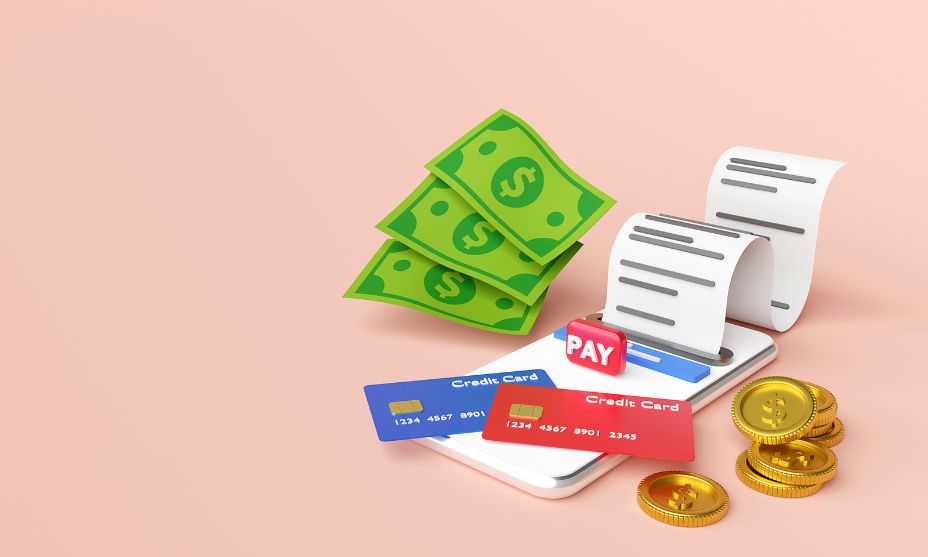 5 – Security and Fraud Prevention
With the rise in the trend of online businesses and transactions, the risk of fraud also reaches sky-high. Therefore, making payments through widely trusted and secure methods is necessary. Otherwise, you may suffer from potential fraud, causing you to lose your money. Using automatic bill payment services is an excellent strategy as it safeguards your sensitive financial information by offering an enhanced layer of protection. Robust security measures, such as encryption and multi-factor authentication, minimize the risk of exposure to hacking or stealing activities. As a result, you can ensure that your financial data is in safe hands.
6 – Environmental Impact
Besides the other advantages, automatic bill payment services have influenced environmental factors in a positive direction. By reducing the need for traditional papers, pens, and postage for billing systems, government and countries can protect their resources or utilize them for other productive requirements. Transitioning to electronic resources cuts down the need for these resources, contributing to a more sustainable approach to billing and payment processes. Such an eco-friendly approach is beneficial for all countries, especially for those who are suffering from climate change disasters.
7 – Flexibility and Control
Automatic bill payment services offer a wider range of flexibility and controls to empower you to manage your finances on your terms. As a result, you can customize payments and designate specific amounts for bills. Above all, you can adjust schedules and link specific accounts for payments. Furthermore, you can cancel or modify the payments based on the requirements.
Final Verdicts
Automatic bill payment services emerged as the most powerful solution for companies and individuals for enhanced finance management. Utilizing the advantages, like time savings, convenient transactions, financial organization, and reduced late fees, simplify different processes alongside saving enough money which could be paid as a penalty otherwise. Similarly, this technology brings flexibility, environmental, and a high credit score to pocket massive perks and advantages. Above all, the enhanced security prevents you from fraudulent activities. Hence, you can empower your financial responsibilities more efficiently, sustainably, and securely.