Tech
Pros and Cons of The Dunkin Donuts Franchise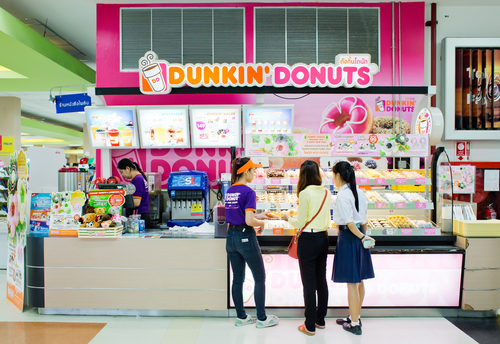 Most people would think that they have a better chance of being financially independent if they run their own businesses rather than working as an employee. The former option allows people to pursue their passions, work during their most convenient time and earn a bigger income in the long run. Because of this notion, more and more people are now interested in investing in a franchise business such as Dunkin' Donuts. If you're planning to do the same, don't put all of your hard-earned money on the franchise just yet. As a smart franchisee—and as with any business venture you're planning to undertake—you should first know the pros and cons of the business you're engaging in.
Aside from checking the reviews of other franchisees, and visiting the franchisor site, you should learn to take into consideration the advantages and disadvantages of a Dunkin' Donuts franchise. This information can properly set your expectations and forecast possible problems that could occur during your franchisee journey. To drive the point home, here are some of the benefits of a Dunkin' Donuts franchise:
1. Dunkin' Donuts has expertise in the industry.
The beginning is always the hardest part of the process, and a franchise business is no exception. Although this business model is easier to handle than starting a business from scratch, you're still bound to experience challenges during your first several months of operations. However, when you decide to invest in a Dunkin Donuts' franchise, you don't have to worry about any of these because this brand can offer assistance in the advertising, construction, and professional development to franchisees like you. Dunkin' Donuts even has expertise in restaurant development and talent acquisition.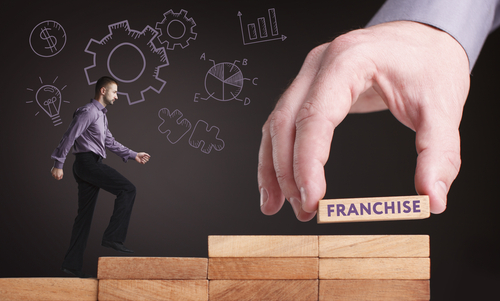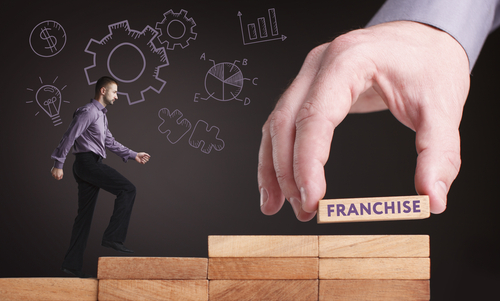 2. Dunkin Donuts has a competitive standing.
Competition will always be present in the business arena. Regardless of the niche and size of your business, expect that several other establishments will offer the same products or services. If you want to manage competition in the easiest way possible, invest in a Dunkin' Donuts franchise. Unlike other businesses, Dunkin' Donuts has a competitive standing, making it easy for you to sell your products to customers. Because this brand is already known to almost everyone in the world, you don't need to pour in too much time and resources in advertising and marketing.
3. Dunkin' Donuts is focused on innovation.
Complacency doesn't have any room in business. Sure, your products might be selling like hotcakes today, but you can never say the same in the coming weeks and months. The business arena is fast-paced, and change will always happen. Investing in a Dunkin' Donuts franchise allows you to become a leader in the market because it always strives for innovation. This brand is aggressive when it comes to introducing new concepts, flavors, and business ideas. The Bagel Twists and Keurig K-Cups are just two of the most successful marketing campaigns launched by the brand.
With the number of benefits you can enjoy, a Dunkin' Donuts franchise can be very inviting. You might think that investing in this franchise is one of the best ways for you to make the most out of your hard-earned money. However, a Dunkin' Donuts franchise also comes with some setbacks, namely:
1. A Dunkin' Donuts franchise takes time to be approved.
Before you can carry the name of a specific brand as your own, you have to accomplish several requirements and fill out paperwork. For other businesses, this process will usually take a few weeks or months. But in the case of a Dunkin' Donuts franchise, you have to wait between 8 to 15 months to get feedback from your franchise application.
2. A Dunkin' Donuts franchise doesn't have financing options.
Financial investment is required when you start to run your own business. You need money to buy your supplies and hire employees. Some franchising businesses provide financing options to hopeful franchisees, but Dunkin' Donuts isn't one of them. The brand doesn't offer financing options to start your own franchise, but it can provide a list of trusted lenders to help you out.
3. A Dunkin' Donut franchise can limit your creativity.
If you're planning to use your franchise business to highlight your creativity and showcase your talents, a Dunkin' Donuts franchise isn't right for you. Because Dunkin Donuts is already a predetermined brand, you won't have any chance to alter or make additions in the franchise's products or services. A Dunkin' Donuts franchise will also have restrictions about where you can operate and what products to sell.
Be Ready For Challenges
Running your own business can be a rewarding experience because it opens an opportunity for your growth, leadership, and career. However, it's essential to never sugarcoat the entire notion of a business. Before you can achieve success from your investment, always be prepared for challenges along the way. There will always be roadblocks in your franchising journey so you should be prepared.