Gadgets
An entrepreneur's guide to the best tech gadgets for 2018 – Staying equipped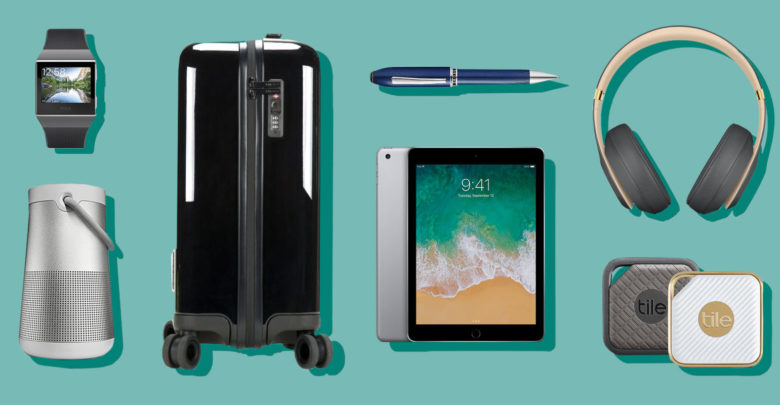 Regardless of whether you're an entrepreneur or you work under your boss, productivity is an effort and a practice which you constantly keep inculcating over the years and then it becomes a part of your nature. To be specific, if you're an entrepreneur, you can't afford to be careless and sloppy. It all began with using a few apps which let you edit all your business documents while on the go and then you felt that they were more than a lifesaver for you. Since then, it became a habit to try out new products which let you save time. The next big thing was gadgets!
Majority think that tech gadgets are nothing but fancy but little do they know that they also serve a big purpose and they are also a worthy investment, particularly for the busy entrepreneurs. In fact, the market for wearable gadgets is anticipated to reach more than 19 billion dollars by the end of 2018. Let's help the entrepreneurs to find out the best tech gadgets for 2018 to make their life easier.
#1: Wocket Smart Wallet
Are you an entrepreneur who has become tired and frustrated of carrying listless numbers of cards along with you? If answered yes, you should get a smart wallet. This wallet will let you change the entire wallet into one card with which you can conduct all sorts of transactions. This isn't only true for your debit cards and credit cards, but it is also true for loyalty cards and voter cards. The Wocket Smart Wallet is capable of turning 10,000 cards into a single one and this is entirely safeguarded by bio-metric security.
#2: ZUtA Labs pocket printer
This is yet another tech wonder! This is a smart robotic printer which not only runs on battery but is also portable. This is one of the best gadgets for the entrepreneurs who love to travel a lot. You just require connecting this pocket printer with your smartphone and take out print-outs of any size which you want. Apart from business use, you can also use it regularly.
#3: Solpro charger
Majority of the entrepreneurs who are always moving tend to run the business on mobiles, laptops and the tablets. Can you even imagine the total number of chargers that they would have to carry with them? Hence, the gadget developers thought that such entrepreneurs could benefit if they had a great portable device which they could carry inside their pockets? Solpro could be one of the best renewable energy-based chargers which can meet your needs.
#4: Smart Pen
No, don't think that the smart pen is just another fancy toy which you can use for fancy purposes. This one is designed in such a manner that it works like any other ball pen but it is much more than that. Once you take down notes, this Echo Smartpen captures the notes and transfers them to the desktops which also have to be Echo desktops. This is one of the best devices for those who can't carry vital files and too many notes along with them.
#5: Lockitron
Lockitron is one among the nifty tech gadgets which are often overlooked. It is nothing but a smartlock which you can use for both your home and office. You just have to install the smart lock on the door and once you do it, you can simply operate it from your smart phone.
Hence, if you're an entrepreneur and if you're interested in making your life easier and simpler, you can definitely get the above listed gadgets for better living.