SEO
5 Dumb Gotcha questions you should avoid asking in an SEO interview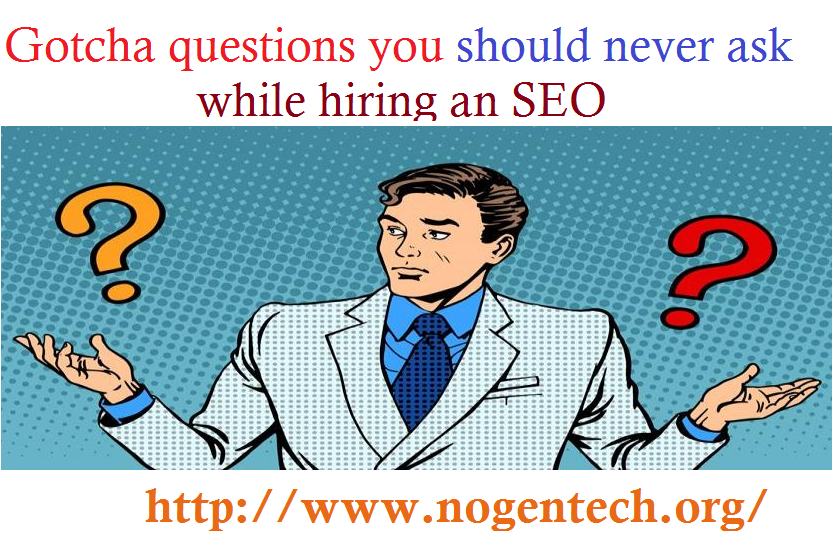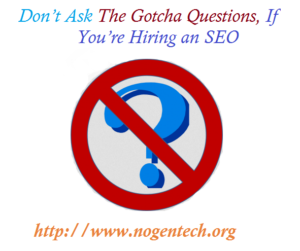 There's no doubt about the fact that gotcha questions are dumb! The entire point of asking gotcha questions is to actually check if someone is as smart and intelligent as you. They have nothing to do with assessing the knowledge of the person but it is all about whether or not you can trap them and make them look dumb. Gotcha questions can come in 2 different forms – one are those form of questions which need someone to know a little bit of information and the other form is designed to trap the person into agreeing with something.
But ultimately that is not the only reason behind asking gotcha questions. In fact, there isn't any need of asking them. You can learn more on the candidate standing right there in front of you by asking some meaningful and thoughtful questions which need them to dive deeper into their thought process. Nevertheless, here are few gotcha questions you should never ask before hiring an SEO.
#1: Who is (add any big name in the industry here)?
Rand Fishkin and Danny Sullivan are undoubtedly 2 of the most revered names in the industry! But what about Loren Baker, Bruce Clay or Matt Cutts? Or Neil Patel, Avinash Kaushik and Wil Reynolds? When the search engine optimizers come for an interview, they know it all but is there a point in asking them such questions? Even if they say they do, does that mean enough? Hence a better question instead of the above one would be to ask him who he follows as part of his education. Make sure they tell you not just who but also the reason they follow that person.
#2: After whom was the Panda update named?
Well, who cares who the person was! We say this with no such intended offense to the engineer of Google after who it was named but this is definitely a gotcha question to avoid asking to your prospective SEO.
#3: Tell me the names of the most recent Google algorithm updates
Most of us have been familiar with all the Google algorithm updates but do we remember all the names and what they are? A graver question is whether or not the names of the Google algorithm updates are actually important. Or is it so important to remember what each update meant? Instead it makes sense to discuss about Penguin, Panda or Hummingbird and talk about the strategies which are required to avert search penalties and enhance the site's performance.
#4: How many characters should you include while writing meta-tags?
There is actually nothing called meta-tag character limits as the rule says that you can make them as long as you want them to be. But search engines will just display a fixed portion of the description before they cut them off. These limits are in no way based on number of characters; rather they are based on pixels. The candidate may offer his best answer but asking such a question is based on a false promise.
#5: What does (ask about any popular SEO acronym) mean?
Don't you think there are too many digital marketing acronyms to put up with? We too keep Googling about them! There is very little value in a question where you ask a candidate to explain the meaning of some acronym. How would it rather be if you ask them to tell you about the value of any acronym?
Therefore, if you're hiring an SEO, make sure you don't ask him the above mentioned gotcha questions as there's nothing that you can ask him to prove by answering them.