Marketing
11 Ways to Increase Your Website Conversion Rate Right Now
How to Increase Your Website Conversion Rate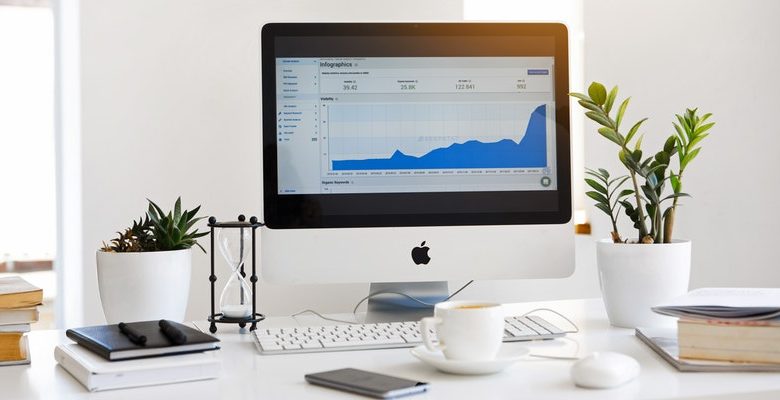 One of the major preoccupations of website owners is how to increase conversion rate on their websites. The conversion rate is the total number of web users who take desired step when they visit one's site. For instance, if 200,000 users visit a business website weekly but those who normally make purchases are 4,000. Hence, the conversion rate of the website is 4000/200000=2%. That is, every week, just 2% out of the usual visitors take the desired action of making purchases.
If you have always been bothered on how to increase the conversion rate of your site, calm down and read patiently through this piece. Inside this topic, I am going share 11 tested and proven ways you can increase your conversion rate within days, I mean almost immediately. Enjoy!
1. Create duplicate versions of the real page
This is the beginning of your intentional experiment on conversion rate. This is normally referred to as A/B test. You create two pages and mark them out as 'A' and 'B' respectively. Then, pay close attention to how both pages and see how they fair in terms of their conversion. By doing this consistently, you will have a clear indication of which to adopt. It is worth stressing that this
should be done to all pages on the website in order to get an optimal result. A change you ordinarily regard as being insignificant can do all the magic. More specifically, you should start from the header. Your headline should be emotional and should be action-provoking.
Then, you should check out and experiment different page layouts. Move pages around and closely monitor how each performs when moved from its original state. Take a calculated risk on your offer. Change the price and introduce some bonuses to see the reaction of visitors to each new initiative brought on board. Finally, your call-to-action button, speak to it and speak through it. Let the language be direct, conversational and engaging, words like 'Yes, I'm available', 'why to wait further?' and 'buy now' are some of the expressions that may be used.
2. Be clear, catchy and resolute on your proposition
There is no room for ambiguity. No visitor is ready to do the herculean job of thinking what you meant to write for you; your message should be clear. You need to be resolute on whatever is done on the website. Let people have a clear understanding of the services you offer on the website. If you are a wholesaler of electronics, do not confuse visitors to take you as the manufacturer; people do not have enough patience to be sorting things out for you. Choose your words carefully and communicate them appropriately.
In the same vein, your value proposition has to be catchy and enticing. If these two are gotten rightly, then your conversion rate will increase tremendously. For instance, if you are the best gardening instructor but you are not clear enough, nobody will get to know that and this drains your conversion rate.
In order to be certain of the clarity of your contents, get someone who is not very familiar with your industry to help you check your website out and then ask these three questions;
Questions #1:  How many seconds did it take you to understand the content on the website?
Questions #2:  Were you at any point confused?
Questions #3:  Were you tempted to place an order on any of my products?
The sincere responses of the person will define your next line of action.
3. The place of trust is indispensable
If you wish to increase the conversion rate of your website, then you must be trustworthy. Nobody is comfortable doing business with a tricky, shameless fellow and they are ones dominating the internet, unfortunately. Your website should wear a legitimate look and all your services should be made open. In addition, let there be 'live chat' offer on your site in addition to well-spelled out guarantees. More importantly, let the reviews of customers be a true reflection of your goals and values.
When people are convinced of the authenticity of your site and the quality of your product, your job is more than half done. They will repeatedly visit your site and immediately, your conversion rate will soar.

4. Make your design simple, admirable and well-spread out
There is absolutely nothing good about complexity. Generally, visitors are easily distracted from your site when there is friction. Anything considered as a barrier for your cherished visitors to move forward should be removed from the site. More specifically, do not ask them to fill too many fields before they can take any action on the site. Some sites even ask one's spouse's name—ridiculous! Your site should always load very fast. You should always be aware of the fact that there are countless people offering the same services as you do and failure to satisfy visitors in any aspect makes them go away. To increase your conversion rate, always ensure your site doesn't waste time in loading.
In the same vein, always drive at one main targeted action. If you want your visitors to make a purchase, this should be your main preoccupation and not other unnecessary actions that may lead to decrease in conversion rate.
5. Show them your results!
Nothing convinces humans like raw, practical and first-hand results. Before people transact business with you, they want to be sure of your trajectory of having helped others with similar problems. Explicitly list out your results and place them conspicuously on the site for visitors to see. It stimulates their interest and serves as a potent tool to assure them of your abilities.
Additionally, you can make them in form of e-books and whitepapers, more detailed and encourage them to download. If you are creatively good in passing your message, be ready for an immediate skyrocketing of your conversion rate.
6. Never be too fast about sales

Most times, what kills your conversion rate is your inability to put in the right mechanisms before sales; don't be too forward about sales requests. Sometimes, people might just be on your site to browse through and check things out, don't 'compel' them to buy when they might not be psychologically ready for that. If they see your action as being compelling, then they are gone forever.
First, you need to meet visitors' need and then gain their trust on that particular subject. There is virtually anything you instruct them to do afterward that they will not be happy to do. They have simply taken you as their advisor due to your 'interest' in their matter.
7. Creatively kill objections
Most of the time, buyers do have one form of objection or the other at the point of making a purchase. If it were to be in-house and the more traditional way, you could have easily explained and clarified objections. But this is online, all you need to do is think of the usual traditional objections and creatively sort them out. You cannot afford to lose their trust and interest at that point. Be creative by showing them your credentials, people's opinions and ensure you trap them down for your conversion rate to increase.

8. Outsmart your rivals
It would be suicidal to wrongly assume that you have no rivals or you are the leading force in the industry. Diligently check out the sites of your competitors before visitors begin to do that for you. After checking them out, you can greatly improve on yours. Website visitors are knowledge seekers and will not relent until they find the best. Being anything short of best is the best way to suck your conversion rate.
With this, you get to know your product quality, price range, incentives and web layout.
9. Let buyers know the value of your products – communication is key!
Most often than not, sellers focus on marketing without telling potential buyers the marketing value of their products. In winning the hearts of people towards your products, never appear money-driven or being too concerned about yourself alone.
Don't just describe the features of your product and slam a price on it; endeavor to take out time to explain what buyers stand to gain and why the product is worth the price. After convincing them of the value of the product, then state out the price and they will go ahead to make a purchase. Then, your conversion rate booms!
10. Never make buying process complicated
You should know that you are not doing your buyers any favor and as such, there is no need to hide anything from them. Make the buying process on your site very easy, straightforward and simple; no too many frustrating clicks, no hidden buttons, and too many fields to fill out before landing on the page.
Do not offer them too many choices. The irony of choice is that; the more the choice, the high the probability of not choosing any! If your products are many, offer clear filters and arrange them well in categories to help buyers take the decision on any item of their choice.
11. Make the incentives pronounced at the point of buying
Usually, the point of buying is a crossroad and it's online, so your physical absence is another disadvantage. More so, this is the point at which conversion rate comes to play. A smart way of convincing your buyers is through incentives.
Give out realistic bonuses at this point. Tell them to take action now and stand a chance of winning something enticing. In addition, make shipping of the product free for them.
In every transaction, there are risks involved. What most sellers do is to usually push high portion of the risk to buyers, this will not encourage buyers to place an order. Ensure all forms of risks are taken away through guarantees.
An apt example of this was when Hyundai came to the market and their cars were described as not strong, crappy and valueless. This affected that reputation and they could not make sales. They then introduced a 10-year warranty challenging their accusers how they could give warranty for a whole decade if they were not sure of the standard of their product. In no meantime, their market boomed and the rest is now history with how they are making waves in the automobile industry.
In addition, telling them to compulsorily sign up before making an order is the surest way not to increase conversion rate.
Conclusion
It is pertinent for me to reiterate at this point that if you desire an optimum result, you must be consistent with all the eleven nuggets shared with you. Ensure they become your culture and you can practically implement them all without referring back to the post. If there are no changes still, you need to revamp the whole site. Make sure the site is rebuilt and it is given professional taste from the beginning. Remember; never trade professionalism, quality, and consistency for anything. With these factors kept intact, your conversion rate will always soar daily.