SEO
Forecast of the most vital digital marketing trends of 2018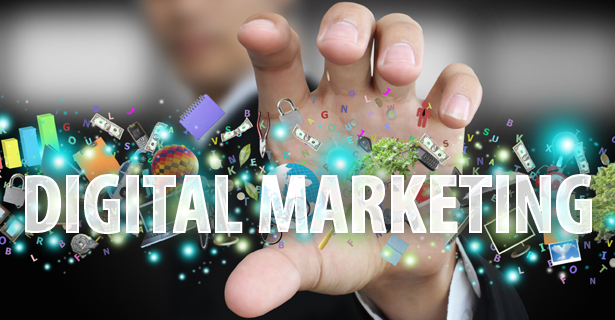 The digital marketing industry is ever evolving and as we've just stepped in 2018, we are all looking forward to the topmost trends for the industry which is going to stay prevalent among the top marketing blogs. If you too have a local business of your own, you should remain aware of the 4 different categories that are predominating the industry:
Search
Content
People
Intelligence
SEARCH
Google is now going to adopt a mobile-first strategy. It is indeed a big deal when Google brings about some change as they have been dominating over the web searches for a long time now and majority of us have been utilizing the internet. In America, more than 64% desktop searches take place on Google and the data keeps increasing on mobile and Google searches have predicted to be around 95%. The move of Google to mobile-first search is an answer to consumer behavior. They are choosing to make sure that search results are extremely relevant for most of the consumers.
Here is a list of things which the local businesses can now do in order to react well with the seismic shift in mobile-first search:
Your business listings
Your website
Your content
SEO will be a vital growth factor
The shift that is being made by Google towards the mobile-first approach is catering to the experience of the consumer and not to the business. With the customization of search results, UX or user experience gets to play a bigger role in search. In relation to SEO, the main goal of the digital marketing blogs is to be found when someone is searching for you on Google. SEO is undoubtedly still one of the most lucrative hacking strategies since you're getting more attraction from the people who want to know about your service or product.
CONTENT
Your website's content is the best way in which your company appears in the organic search engine results. Remember that something that can be classified as a great post is definitely full of terms and words which people use for search and for what the business does. In case the content isn't engaging to the users, you may lose out in the crowd. You shouldn't forget that SEO is not just usage of keywords but you also require keeping in mind indexing, alt tags, geo-tagging and different other parts of SEO.
The importance of content is being advocated by majority of the marketers and companies. Did you know that Apple has spent $1 billion on original content where they have emphasised on the content's value? It is vital to keep in mind that content is nothing but an investment, of time, patience and diligence. So, whether or not you're working along with some partner or you're keeping it inside the house, this is definitely going to be a component of the marekting strategy of the business.
2018 is going to be the year of Video
There are many different types of content and we suggest you to reap benefits of all of them. 84% of the global internet is estimated to be video traffic by the time its 2021. So, all you have to do now is jump in and stay ahead of the crowd. So, in case you wish stay ahead in the game of videos but you're not sure what you should start recording, this will entirely depend on what your business does.
Therefore, when you're thinking of making your online marketing blog more apt for 2018, you should take into account the above mentioned strategies adopted by Google.