Business
Call Center Automation – Improve Customer Experience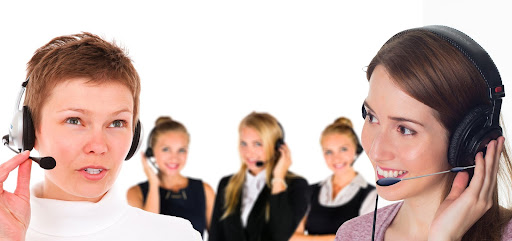 Over 36,000 call centers are currently operating in the United States. If you own or manage one of these call centers, finding a way to boost productivity levels should be a top concern. Luckily, there are a number of tools and strategies you can implement to achieve this goal.
One of the most useful tools you can use in this industry is call center automation technology. Are you on the fence about whether or not call center automation is right for your business? If so, check out the information below about the benefits this technology can offer.
Boost First Call Resolution Rates
When trying to choose the right call center automation software, you need to find out what features are provided. Most of the automation software on the market allows the employees working at a call center to listen in on the calls from customers. During this call, employees can deploy the right solutions to meet the needs of the customer. If the problems a customer has cannot be handled by the automated system, it will be shifted to a human agent.
The overwhelming majority of the calls that come into a call center can be handled by automated software. This means your customers will be able to get the help they need quickly. Not only will this save your team time, but it will also increase customer satisfaction.
Avoid Overworking Call Center Employees
One of the main things your call center needs to function properly is a team of motivated employees. Using outdated tools can lead to employees getting extremely frustrated. If valued team members start to become dissatisfied with their work environment, it is only a matter of time before they start to seek out other job opportunities. Instead of losing valued team members, you need to realize how important the right technology is to lowering employee turnover rates.
If you want to make life easier for your employees, then the right automation software is imperative. With this technology, you can reduce the amount of grunt work your team has to do. The intelligent routing features of most call center automation software will help customers find the right agent to answer their queries. This feature also reduces the number of work agents has to do to help the customers that call in.
Provide 24/7 Service
As the owner of a call center, your main priority should be providing top-notch service to your clients. You never know when the need for service will arise for customers, which is why providing them with help around the clock is important. If you want to provide 24/7 service but don't have the manpower, using the power of automation is a great idea.
With the help of this state-of-the-art technology, you can keep your call center running all of the time. This means you will be able to help more customers and improve your satisfaction ratings in no time.
Source-Pixabay
A Better Image For Your Call Center
Another advantage that comes with using automation software is that it can help boost public perception of your business. Consumers like using businesses on the cutting edge of technology. By using this software, you can show customers you are passionate about providing them with a great experience. Choosing and implementing the right call center automation software will be much easier if you do some research. The more you know about the options you have, the easier it will be to choose the right ones.
Now that you know more about the advantages of using call center automation software, it is time to implement this technology.