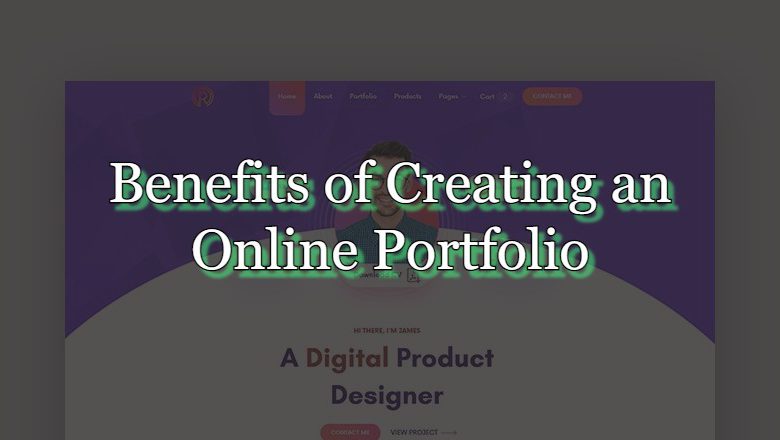 A professional online presence for designers, creatives, and artists has utmost significance these days. A well-designed and professional-looking online portfolio is a modern-day version of a resume, business card, and project showcase at a place. This is the best way to let potential employers or clients know who you are and what you can do to make their lives easier.
What is an Online Portfolio?
An online portfolio is basically a personal website to let potential clients and employers know who you are, what your skills are, and showcase examples of previously completed projects. An online portfolio gets you there, builds credibility, and helps you stand out from the crowd. Since having a professional online presence is more important than ever, a digital portfolio can increase your visibility and presence online.
Why Is Having an Online Portfolio Important?
The core purpose of designing a portfolio online is that established your personal brand over the web. This is known as an excellent customer acquisition and job search tool in the modern business landscape. Creating an online portfolio is not just about getting more new projects, but it also helps you reach and connect with like-minded people in your industry. As a result, you might enter a new partnership, a referral or help your peers grow effectively. In this digital world, a digital portfolio allows you to make new connections and grow your network in the best way possible.
Benefits of Creating an Online Portfolio
An online portfolio can open several new doors to unmatched opportunities and clients.
Professional Way to Showcase Your Work
Designing your personal website (portfolio) about your brand or skills is a superb way to display your skills, expertise, and work online. An online portfolio is a professional way to share your personal information and showcase your work with anyone anytime. This also shows that you keep up with current market trends when it comes to personal branding and marketing. Creating a personal portfolio online is not a big deal nowadays as there are several free and paid portfolio website builders available over the web. They let you create a portfolio with zero coding skills.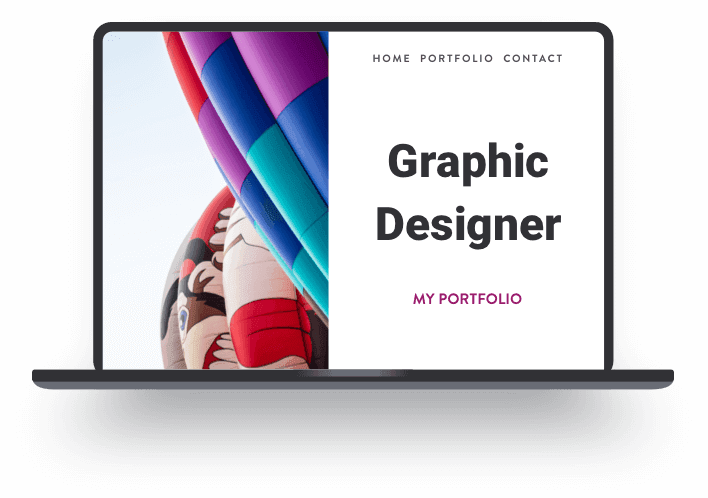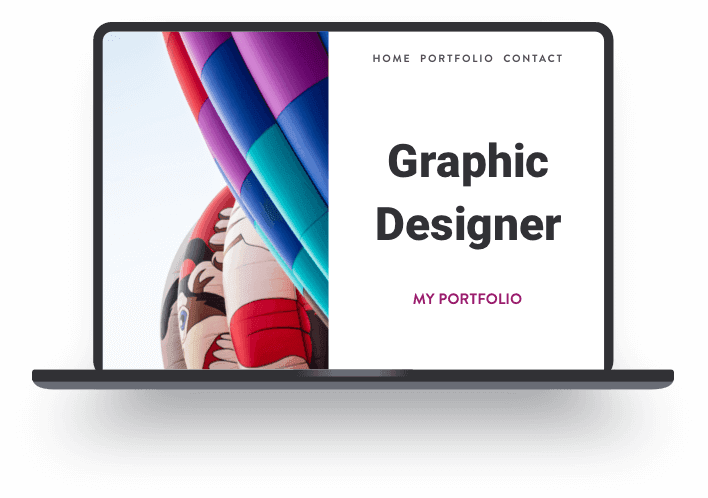 Great First Impression for Potential Employers and Clients
Having an online portfolio creates a great first impression for potential clients or employers. When they see your portfolio link in your email signature or in your Instagram bio, they are more likely to visit and see what you have built. This will show that you have taken enough time on building a portfolio website featuring personal details, skills, and previous work examples. This could be an excellent addition to your email signature or social media bio to create a great impression and stand out from other candidates.
Increased Online Visibility
Modern-day consumers probably Google for required products or services before they make final buying decisions. Employers and clients do the same when it comes to hiring a professional to avail his/her services. A well-designed online portfolio takes your online presence to the next level by appearing in top search results. It becomes a source of inspiration for potential clients and employers. This puts you one step ahead in the process of the job search or project hunting.
Reflects Your Personality and Creativity
A portfolio if designed well, can be an excellent reflection of your personality and professionalism. When designing a portfolio website for your personal brand, you have full control of how to present yourself, your skills, and projects that are completed recently. You can choose elements, layouts, and colors that best reflect your skills, work, and personality. You are free to utilize your artistic skills and sense of humor to make your portfolio appealing, easy to navigate and creative. The best thing about an online portfolio is that you can make changes to it anytime whenever you want. The flexibility allows you to add or remove content to make it a right fit as per current market trends and requirements.
An online Portfolio Establishes and Strengthen Your Brand
Along with update social media profiles and resumes, having an online portfolio enables you to create a consistent personal brand and get it out there where potential clients and employers are looking for. You can choose your favorite colors, fonts, typography and layout to create your own aesthetic. Unlike social media profiles and pages, a digital portfolio helps you create a specific brand image and establish your brand to stand out.
Conclusion
Including a more professional image, increased online visibility and strong personal bran, the benefits of creating an online portfolio are myriad. It is not a 'nice to have' option anymore but a necessity to create a great first impression and stand out from competitors. You can hire a professional web developer to get one designed or use an online portfolio designer to do it yourself even without having designing and development skills.