Tech
How Technology Can Help Control the Spread of Coronavirus (COVID-19)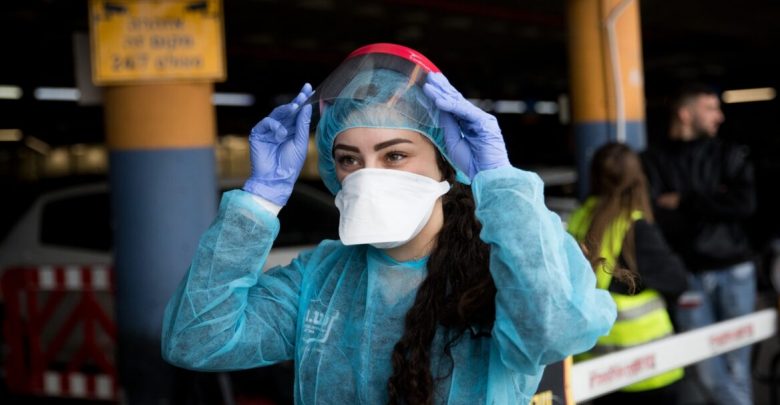 The unexpected rise and rapid spread of coronavirus (also called Covid-19) is a prompt of how deadly infectious diseases can be. The Covid-19 coronavirus has traveled from China (its earlier concentration) to reach 100+ other countries and infected more than 135905 people and causing upwards of 4992 deaths around the globe. Due to its worldwide impact, WHO (World Health Organization) has declared the coronavirus a global medical emergency last month.
Thanks to the latest technologies like AI, data science and machine learning, health officials are now able to identify coronavirus symptoms, quickly track the spread of this deadly virus, and find new treatments to help people prevent Coronavirus and control the spread of this disease.
What the Coronavirus or Wuhan Virus Exactly is?
It is a member of the coronaviruses family and first recognized in Wuhan, a city of China. The virus causes illness ranging from fever, common cold, and cough, shortness of breath to more lethal diseases, SARS. According to experts, the rise of Covid-19 draining found in the city Wuhan is linked to the virus found in bats and the Huanan seafood market is considered as the cause of virus spread. Coronaviruses are transmitted between animals and humans.
It took medical experts almost a year to order the genome of the virus when SARS broke out in 2002-2003. Now in 2019, Covid-19 was sequenced by the scientists in almost 15 to 17 days right after the first case highlighted. It is only possible with the help of innovation. Medical researchers developed the early diagnostic test for coronavirus right after the very first public announcement was made in the city of china, Wuhan.
How Technology Is Used to Fight the Pandemic Coronavirus
AI to Detect, Track and Forecast
The advanced technology artificial intelligence is (and can be) used to effectively control the coronavirus outbreak. When the coronavirus outbreak identified, Chinese health professionals confirmed the existence of the virus and affected areas were precisely estimated with the help of AI. The technology lets professionals gather data from different sources such as the data obtained from flight traveler to spot probable next area to be affected. Health professionals and health monitoring AI platforms have issued a warning about the possible outbreak to the people living around the close area to the city Wuhan. Data science (analytics) and AI can predict the spread of the virus precisely. Health monitoring AI platforms go through loads of information and data to collect information about the variances.
Social Media Awareness
Social media is the fastest medium of worldwide communication to effectively spread awareness about the coronavirus and safety measures to prevent. Posts published on different social media platforms are presented in front of millions of people around the globe within seconds. Right after the initial coronavirus outbreak world health organization and many other medical institutions and organizations have mentioned coronavirus causes, symptoms, precautions and other safety measures on social media platforms to help people avoid this deadly virus. Social media users can easily learn more about coronavirus just by visiting their feeds regularly as more and more people are updating their status with useful information that can help prevent and control the spread of coronavirus.
Highly Equipped Health Sector
Thanks to the advanced technology, medical and health sectors are now equipped with AI and ML integrated machinery and health-tech solutions so they can get instant medical examination reports to start appropriate treatments as soon as possible. These technologies have helped healthcare experts to save a lot of precious lives in terms of quick diagnosis and treatment. Doctors and other medical experts can immediately examine and test human samples for viruses that help in quick diagnosis and treatment to save lives.
Safe and Fast Symptoms Screening
Many applications are developed by the giant AI platforms to detect coronavirus symptoms quickly and give people initial warning about the probable outbreak. Such applications can be used to test the symptoms of coronavirus in a human by properly answering the questionnaire. Covid-19 apps also suggest users with precautions and safety measures that should be followed in order to stay safe and control the spread of coronavirus.
Drones to Deliver Medical Supplies
Drone delivery is considered as one of the fastest ways to get medical supplies delivered where they need to go during the outbreak. There are many companies that create smart medical containers to deliver medical supplies safely via drones with the help of sensors, software, and hardware.