Tech
Why Leveraging Microsoft Dynamics For Enterprise Resource Planning Is Important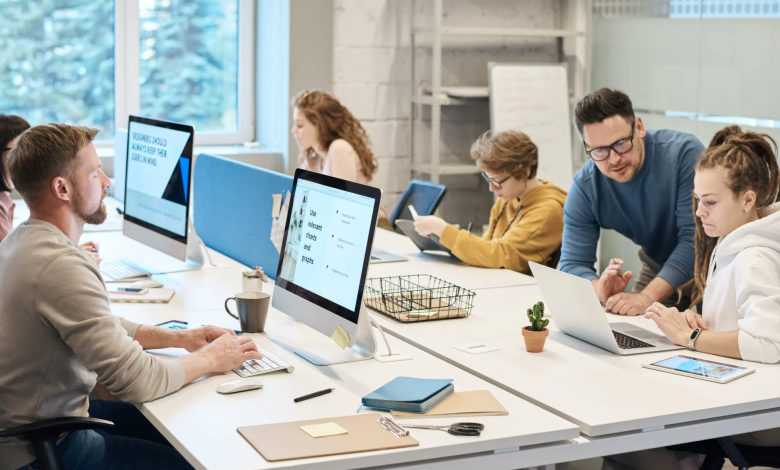 As a powerful Enterprise Resource Planning Tool, Microsoft Dynamics will help you beat the huddles of managing your complex business operations. It will help you have a better organization and even track your operations quickly and efficiently. Suitable for mid-sized organizations, this tool will streamline the supply chain processes, provide better financial reporting, minimize operational costs, and improve management performance. You can hire a Microsoft Dynamics consultant and let your business flourish. Listed below are the key benefits of investing in Microsoft Dynamic Enterprise Resource Planning.
Improve Business Processes
Dynamic ERP is specifically designed to improve your company's processes. Though it does not produce direct price savings, the software streamlines and rationalizes business processes. And both of these aspects conjointly produce a direct impact on your company's savings.
Provide Better Business Intelligence
Microsoft's Dynamic ERP also implements greater business intelligence. And this makes it easier for your business to expand rapidly hence bringing additional benefits. With this software, you can rest assured that more time will be freed up for other jobs, therefore boosting efficiency.
Minimize Mistakes
A customized ERP system will significantly minimize errors and will help you save time and cost. Not only does it speed up business processes, but it is also highly effective at smoothing business operations and preventing the team from making unnecessary mistakes.
Better Customer Service
Microsoft ERP is uniquely designed to help you serve your clientele better. When used appropriately, it can boost your company's visibility and help you earn the loyalty of potential customers. It can also make your business operations more efficient. Furthermore, implementing such a system can significantly boost your company's growth.
So if you want to take your business success to the next level, consider integrating Microsoft Dynamic ERP into your business. It is efficient, reliable, and scalable.
Lower Total Cost of Ownership (TCO) Investment
Microsoft Dynamics solutions feature robust in-built functionality. Plus, they're highly flexible. They can be efficiently integrated with your existing Microsoft products to reduce your total cost of deployment.
Minimize Risk
ERP software is built on the platform that most IT professionals utilize and trust. Thus creating minimal risks for your business. Moreover, the vendor offers unmatched stability, as well as strength. And that is the reason why most business owners are turning to Microsoft ERP.
Better Reporting
Most companies experience inefficiency in their operations due to improper reporting. However, implementing an ERP solution will eliminate such inconveniences. The software utilizes an automated template to allow seamless communication between various departments.
Why You Need ERP Solution
Microsoft Dynamics ERP is a powerful solution that will help you manage the workflow in your office. This will be done across all departments. Consequently, it will help you minimize operational complexities. You won't have to manually track operations. It will minimize the duplication of data.
The Bottom-Line
Running a mid-sized business is not a joke. It involves a lot of resource management. From financial reporting to recruitment, you need to be very careful with how you manage the operations and resources of your company. Luckily, you can leverage the Microsoft Dynamic ERP to manage these operations.