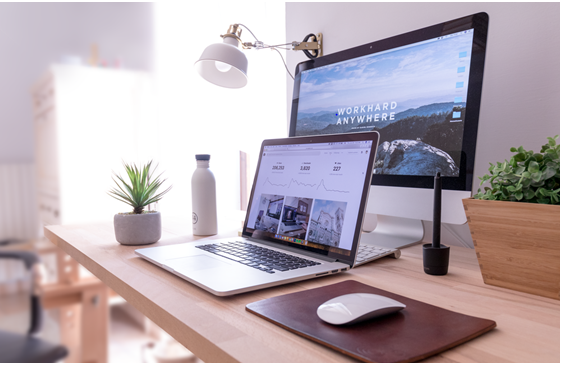 Continuous technological advancements greatly impact businesses. There is therefore the development of a new way of doing business referred to as business process management (BPM). Business process management has become more popular with over 30% of government respondents saying they would prefer to use it.
Business process management is crucial in managing business operations such as production, marketing, sales, communication, and customer support. As software from creatio, businesses need BPMS to improve business monitoring, process management, and productivity by tracking key business activities.
In this article, we look at the industries that invest in BPMS and the sizes of such industries.
Financial Industries
The banking industry is increasingly integrating with lives as they are much more embedded in the daily activities of many individuals. By supporting key activities such as withdrawing salaries, paying bills, and even saving money for future use, financial services become more personal and part of us.
In addition, they impact economies by facilitating the flow of funds and resource allocation. On the other hand, they are faced with gristly changes in technology, regulations, and customer behavior. However, due to tough competition, they can not wholly rely on normal processes and remain productive. They, therefore, consider investing in business models in order to progress their business processes. They do this by integrating BPM into their systems.
Lack of collaboration, lack of standardized processes, longer marketing periods for new products, and limited process automation are just some of the challenges faced by financial institutions today. BPM can however help banking institutions to fulfill key needs. By offering better visibility and control of its important business processes, eliminating errors, enhancing employee productivity, and reducing customer response time, BPMS can greatly impact the financial industry.
On the other hand, BPM software helps banking systems automate business processes such as account opening, payment processing, and facilitating internal bank procedures. BPMS is therefore critical for the banking sector and brings a number of advantages part from managing workflows and increasing organizational capability. Some of these benefits include increased efficiency, cost-saving, improved customer management process, streamlining business processes.
Healthcare Sector
Surviving the healthcare sector requires high productivity and efficiency. Business Process Management makes it easier to do more with less as well as to adapt quickly to change. BPM software for business, therefore, improves accountability, visibility and makes healthcare more scalable.
BPM for healthcare helps healthcare providers and health insurers to structure systems, the flow of information, and how people interact. It can also help service providers in the industry to meet important deadlines, work towards improving efficiency and earn incentive payments.
Manufacturing Industry
Controlling the cost of inputs, managing fluctuations in demand, providing good customer experience and effective after-sales services greatly impact manufacturing industries. Increasingly changing regulatory requirements and technology alongside the demands of the modern well-informed consumers press manufacturers to become more innovative and eco-friendlier.
In order to stay ahead of the competition, companies must adequately manage traditional pressures such as keeping inventory costs low, properly managing supply chains, and managing cash flows.
Manufacturing companies can use BPMS to create client-centric solutions that help reduce challenges around procurement costs, demand-supply gap, and time-to-market. In addition, leveraging industry knowledge and experience in line with technologies such as predictive analytics, robotic process automation, cloud, and digital in order to develop more impactful solutions that improve efficiency, productivity, and customer relations greatly improves process outcomes and industry efficiency.
Which Size Companies Are Investing In BPM?
Understanding the variations, in the number and sizes of companies that are investing in BPM is equally important in understanding the overall importance of the software. It is therefore important to note that the largest consumer of BPM solutions at the moment are small companies of between 1001 – 5000 employees. This group makes up 17.90% of the total BPM product market consumption. These companies are therefore the largest investors in BPM.
Additionally, smaller companies with less than 1000 employees reported having plans to invest in the system. 15.9% of these companies (<100 employees) say they have plans to invest in the software.