Web Dev
What Makes VPS Hosting Better Than Other Hosts?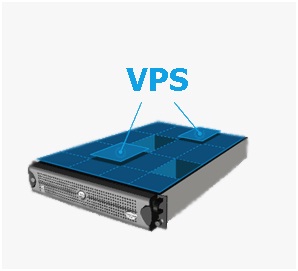 VPS hosting or in other words virtual private server is one of the common types of web hosting accounts that can be chosen for hosting a website online. If you wish to create a website on the internet, the files of your website will be available on the web server. If you set up and manage a server, it will get a lot expensive for you to manage everything related it. However, if a web hosting is purchased, it can let you rent some space on the server and it will become easy for you to get your website hosted online. Youwould simply have to upload your files on the web.
What is VPS hosting?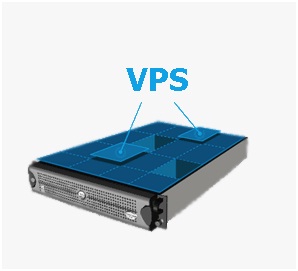 Virtual private server comes with partition. It has its own disc space, operating system as well as bandwidth. There is a physical server that is placed in the data center of the VPS hosting. It is divided into different sections with respect to the spaces and that is how a virtual server is created.
The account holder gets to see the virtual server's environment. He can use the server and reboot it too. The space in the VPS works in the same way as it works on dedicated server.
However, it is actually a part of a single server. This server is a good solution for those websites that might need dedicated hosting in the near future. VPS hosting can be known as the bridge between shared and dedicated hosting.
A number of customers prefer to use VPS hosting as it provides more control over the environment than any other form of hosting. VSPS can be a good starter's package for getting your feet wet. If you want this hosting, you need to have some technical knowledge regarding hosting.
Why choose VPS hosting?
So what are the benefits of VPS hosting and why is it preferred over other servers? Read the following to find it out:
VPS hosting is affordable as compared to a dedicated host where you have to use a physical server.
You can customize the VPS plan according to your specific needs which means you are going to get what you have paid for. You will not have to worry about dealing with the features you don't want to see.
The VPS hosting plans can be scaled easily. Even with minimum resources, you can easily get started in the virtual environment and when you grow, you can expand your hosting plan according to your needs. You will not have to worry about paying for extra resources which you don't need at the moment.
In VPS, you get to have full control on your virtual server as compared to any other shared hosting. You will get to have the root access and you will be free to use the scripts which you will not be allowed to use in case it is a shared hosting environment.
Technical support is always available just as it is available with most of the shared hosts.
A user is free to choose the semi-managed hosting where the web host is responsible for handling the maintenance work.
VPS is capable of giving the independence and flexibility that every user is looking for. Each container on the website will use the resources which are allocated to it. The problems with the website will not affect the server in such a bad way that it goes down. You can save money on getting VPS hosting via discounted coupons provided by different hosting providers. With a coupon, you can make VPS hosting more affordable. This hosting server can be all what you need for your website.