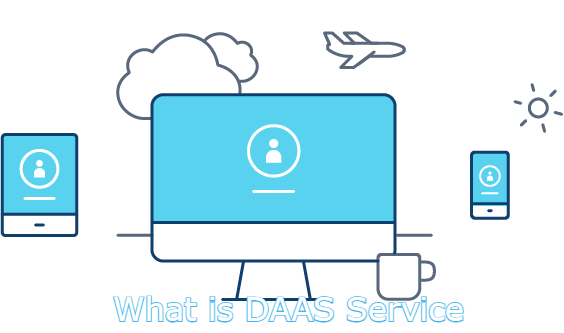 Desktop as a Service, or DaaS is a cloud-based solution, where a service provider allows users to access a virtual desktop over the internet. DaaS is an advantageous service for small and medium-sized businesses.
By adopting Desktop as a Service, your staff can access a virtual workspace from any location, so long as they have an internet connection. Your staff can work using a tablet, PC, or smartphone. A report released by dinCloud, reveals that the DaaS market has shown significant growth in the past few years.
How does Desktop as a Service work?
With DaaS, your MSP hosts the network resources, storage, back-up, maintenance, updates, and infrastructure in the cloud, and provides a virtual desktop to users' devices. That means users can access desktop applications and data via a web browser or an application. There's no limit to the number of virtual desktops that organizations can purchase since the service is offered on a subscription basis.
Your service provider can also handle applications and security or you can manage these aspects from your end. Generally, there are two main types of DaaS solutions. These are:
Persistent Desktop – this allows users to personalize and save their desktop so that it looks the similar every time a user signs in. Unlike non-persistent desktops, a persistent desktop require a lot of storage, which makes them more costly.
Non-persistent Desktop – in this model, the desktops are reset whenever a user logs out. This is the best way for users to gain access shared cloud solutions.
Most DAAS service providers allow their clients to choose from these two services. That means, permanent staff or those with certain needs can access the persistent desktops and while occasional or temporary staff can work through a non-persistent desktop.
Read Also: Key Benefits CRM Systems Provide to a Business
Why do you need a desktop as a service?
Data security
Physical computers are vulnerable to viruses and data breaches. A report released by Sophos reveals that ransomware attacks have cost businesses close to $1.85 million in 2021. Unfortunately, many businesses are still vulnerable to these attacks because their security measures aren't strong enough to thwart the attacks.
Implementing DaaS, however, can significantly reduce the risks of these attacks, as it creates a sandboxed Windows platform. That means, your staff can access a secure platform, and they don't have to worry about losing their data. And, the virtual machine is usually reset immediately after the employee logs out. The restricted access provided by DaaS prevents most attacks that target traditional desktops.
Unmatched flexibility
Since DaaS is a cloud-based solution, it's available 24/7. That means your staff can access their virtual desktop anytime and from any location. Now, this is the flexibility that you need to run your daily business activities.
If your staff needs to step out of the office for a meeting, you don't have to worry if you have DaaS services, meaning business productivity is not affected in any way. Since all the resources and information are readily available round the clock, your employees can continue right where they left.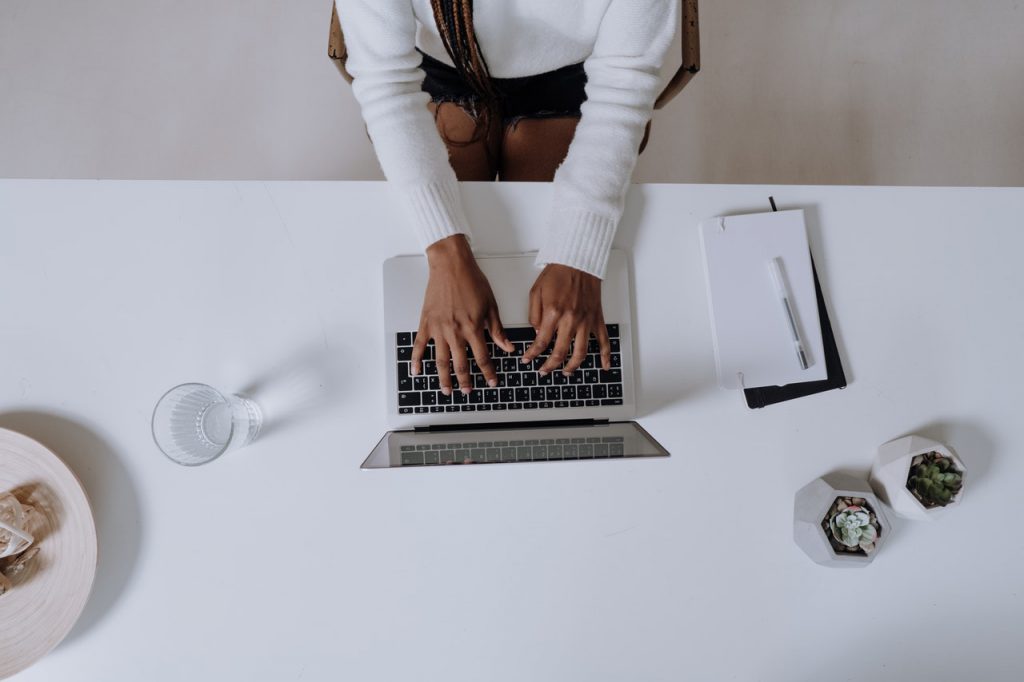 Manage your infrastructure costs
According to the experts from DaaS services provider, BeCloud, managing your infrastructure costs is another reason why you need Desktop as a Service. This solution allows you to enjoy desktop services without the expenses of running an on-site virtual desktop infrastructure (VDI). Thus, adopting DaaS lowers your control and administrative costs related to purchasing and upgrading VDI hardware. Besides, DaaS reduces the cost of running and maintaining on-site servers.
With Desktop as a Service, you can adopt a bring your own device (BYOD) policy, which can save you the extra costs of purchasing additional hardware for your business. And the good thing is, you don't have to be concerned about the security of your data with this policy.
When the need to purchase a desktop arises, you won't spend a lot of money if you have already implemented DaaS. Users only need a browser or thin client to remotely access a virtual desktop. Thus, a cheaper PC with low storage and memory specs will be enough to access a virtual desktop. Besides, the yearly or monthly subscription models provide businesses with a predictable forecast of their operational expenses, which is very important for budgeting purposes.
Business continuity
Desktop as a Service can help your business get back up and running as fast as possible after an issue arises. Your service provider will perform troubleshooting remotely to deal with any problems fast before they derail your business operations.
Besides, Desktop as a Service providers data backup and recovery, which is an important part of business continuity. Please note that business continuity is very important for organizations if they want their staff to remain productive while working remotely. Another benefit of DaaS is that if one of your staff's devices malfunctions, they only need to get another device to continue working since they can access all the important business applications and data from any device.
Bottom Line
Desktop as a Service can provide your business with data security, flexibility, reduced costs, as well as business continuity. So, if your business aims to provide personal device flexibility and remote work options, they can use DaaS to create the desired digital workspace. Users will only need to log into their virtual desktop from any location, so long as they have the right devices and internet connection.