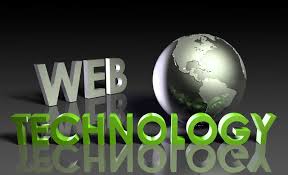 The website has now become one of the most important requirements for a firm. This is so since there are a number of processes in business tied up close to the internet that demands any kind of firm, whether it is small or large to have a website of their own. Building a website is actually a very simple thing that requires only a server on which a website is to be hosted and the design team to construct a website over online.
There are a number o latest advancements taken place in the aspects of building a website where it is quite easy to build a website and use them, but the problem is that it should be perfect in all aspects. Even when a person is browsing over online, there will be a number of advertisements present there, announcing that anyone can have a website for free. The reliability of such websites is very hard to be determined since it is difficult to make sure that the server is present in a secured manner.
License for a domain for using the website may be pulled back abruptly and they will be demanding more money for re-launching the website. The best thing to do is to go for your own web server that can host the website forever without any problem. There is a number of developments taken place in web technology that guarantees people with guaranteed performance through their site for the development of business process through means of online.
Website as a marketing tool
A website is not just viewed as a display medium that shows information about the company or the products that the company is dealing with. Online is the best place where it is very easy to track many customers present beyond borders. Also, they will do the job of web maintenance with their own team. For small-scale companies, it is a difficult task since server room requires cooling facilities and also affording for best server is impossible for them.
Since web technology has developed in a number of aspects, it is now very easy to own a new website and also a server. In case when a company has not facility in their premises to host their own server, there are many options available outside to host the site and also to maintain them in a regular manner. Once the site has reached too many people, then the website itself will pour in more profit for the company and also the business process will grow beyond expectations. Compared to traditional techniques, it is faster and also cheaper in many ways.