To attract more potential customers, you need a well-developed and easy-to-navigate website in this digital world that entices and engages web visitors. A professionally developed website helps you keep prospects on the page for longer so you can convert them easily by providing an excellent experience. As an eyewear brand, your website must feed into user experience and functionality at the same time while being easy to navigate and understand. Having a responsive, simple, and easy-to-navigate optometry website is a great idea to promote your eye care business or products online.
In this blog post, we will provide you with some best web design tips to help you make your eyewear business website awesome, visually appealing, and user-friendly as well.
Make your Web Design Reflect your Business
A website is an extension of your brand online. That's why, its design should reflect your products, services, or business effectively. It is vital to choose a design that fits your business as it will help people remember your brand. For instance, if you are selling eyewear like Versace biggie sunglasses, you should use a sleek, simple, and attractive design incorporated with product images to grab the attention of potential customers at the first glance. Creative use of white space can also make your site super cool and easy to use.
Create a Simple Homepage
Whether you use SEO or any other marketing approach to promote your eyewear business website, you usually direct people to your homepage. Once they are landed on the homepage, they can navigate through the site to find desired information or details. The homepage of your website is the initial representation of your business online. That's why, it should be simple, easy to understand and provide enough information to inform prospects about your brand or products. It must be designed with elements that entice your customers. Use visual elements creatively to keep users engaged and encourage them to learn more about your brand or products.
Make Website Navigation Simple and Easier
Website navigation is one of the most important elements to consider when creating an eyewear business website. People use navigation (menus, search bar, or other navigation buttons) when they want to find specific information or details on a website. So, help them find the right info and details without spending a lot of moment. Make sure your website navigation is easy to use and simple enough. Use elements like clear headings, subheadings, bullet points, and internal linking to make your website well organized and easy to navigate. Poor navigation keeps users bouncing away to the sites of your competitors. So, eliminate the struggle of users to find the right page or information on your website.
Include Strong calls to action (CTA)
Omitting properly placed and strong calls to action on your eyewear business website can drastically reduce the number of your sales. This is one of the most important things that make users' journey on your website easier. Whether you want them to sign up for the newsletter, create an account or check out the cart, make sure to include strong, visible, and easy-to-understand CTAs on your website. It will guide your customers to take the next step easily to turn them into leads. Creatively designed and properly placed CTAs on your eyewear business website helps you secure more leads and earn more sales.
Include Social Media Buttons
Social media is a powerful marketing tool these days. It helps your potential customers connect with your brand or business. So, make sure to include social media buttons on your website. If your potential customers are on social media, they can easily find and follow you over there to connect and engage with your brand. Along with making your brand look credible, including social media buttons on your eyewear website will also help you grow your social media presence. Furthermore, you should also include social share buttons on your web pages to make them easily shareable. It will help you present your brand in front of a broader audience even without spending bucks.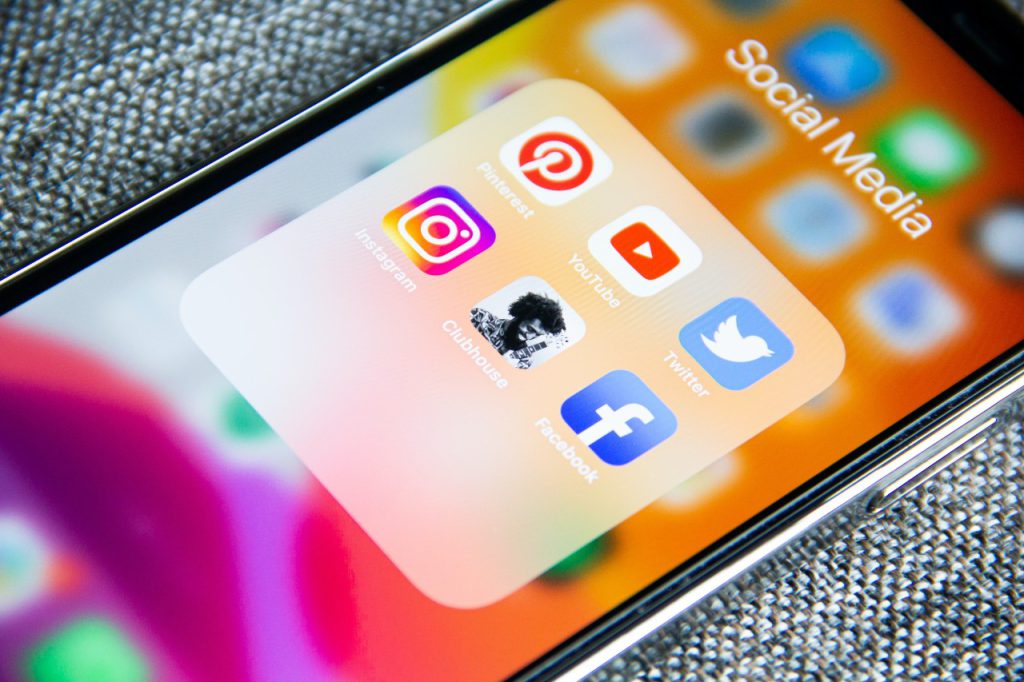 Include Visual Elements
Visual elements make your website look more credible and appealing. Don't make your eyewear business website bogged down by a wall of text. It will deter your leads away. This is the reason, incorporating visual elements such as images, videos, and infographics catches visitors' attention and keep them engaged. As users take time to see visuals on the site, they are likely to spend more time on the site. The use of visuals also provides you with a great way to break up the wall of text to maintain the interest of users on your web page.
Conclusion
Your website design is an important part of your brand's online presence. Incorporate the above-mentioned web design tips in your eyewear website development strategy to make your website stand out. Testing your web pages is also a great way to improve user experience and eliminate the things that are not much useful.