Internet
Social Media News
Ways to Successfully Promote your Photography on Instagram
Instagram Tips Every Photographer Should Know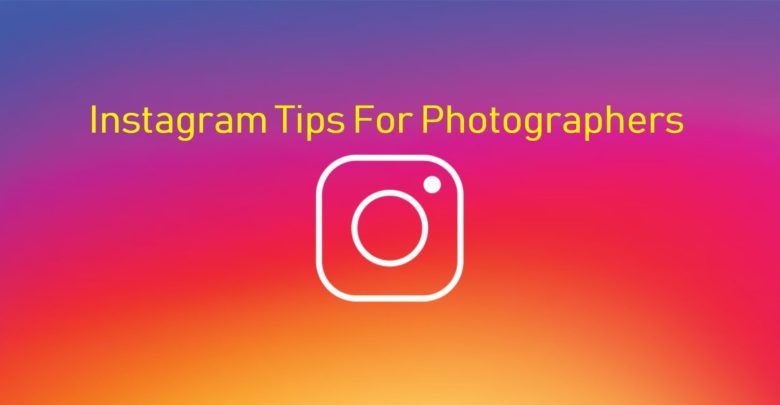 Are you a user of Instagram, the current monster of social media in photography? And seeking for proven ways to successfully promote your photography on Instagram? Then we have a lot for you here that will help you grow your Instagram followers purely.
As Instagram has become home to almost 300 million users worldwide in a recent couple of years, it has more opportunities for you to grow your photography business up in a great way.
These are the things that popular users of the Instagram do in order to successfully promote photography.
Try to show great work
Always keep in mind that people always want to see something amazing that creates 'wow factor'.
That is the reason; you should pay close attention to what you are sharing in order to successfully promote your photography on Instagram.
A single uninteresting click would be enough to lose the interest of peoples in your work so always try to show great work and don't post a single photo if it doesn't make you say 'wow, amazing'.
Find your niche
Selection of the right niche should be one of your major concerns in order to get more free followers for instagram that truly appreciate your efforts.
Always take a start with something that you love to do and be relevant to the niche when it comes to share your photography.
If you are working on 'nature scenes', then don't include 'infrastructure' related photos in your account.
Just focus on a central theme capture the audience's attention and see the magic.
Capture with real camera
Brand new smartphone may allow you to capture the scenes beautifully but it's not a professional way to promote your photography on Instagram.
Invest in a real camera to show your professionalism and great work to the audience. Here real camera does not mean as DSLR, but any great digital camera that offers you more choices of focal length to play with while capturing.
Spend enough time on editing
I just want to say that, 'great photographs are not captured but they are created'. Just don't snap and post when you are working as a professional photographer to promote your photography on Instagram but make essential changes in the photos to create 'wow factor'.
Use a quality photo editing software to control brightness, shadows, and clarity of your captures until your final photo is something to be proud of.
Ditch all the filters and effects provided by the Instagram and finish your work on the computer after taking photos.
Share a story with your photo (Proper Description)
Telling a story with your photo will be a plus point for you to hold the attention of more followers as well as to create a great impression.
A balanced combination of your photos and powerful words will go along with you to promote your photography on Instagram because people love to know about things you are sharing with them.
Telling a real story with photo will lead your followers to make a personal connection to your work which is great for you.
Use power of hashtags effectively
If you are not aware of the power of hashtags, then post a photo with relevant hashtags and see the magic.
Believe me, they make wonders and help you reach more people who are looking for the same stuff on which working you are.
Posting your photography work with most relevant hashtags assists you appear in the search results when people search for their favorite things.
Best time to share photos
Yes, wake up and share your photography with the world because morning is the time when most Instagram users check their feed for latest stories and sharing.
Due to the difference in time zones all around the world, this technique would be less useful but if your target audience is the local audience, then go for it and get some more.