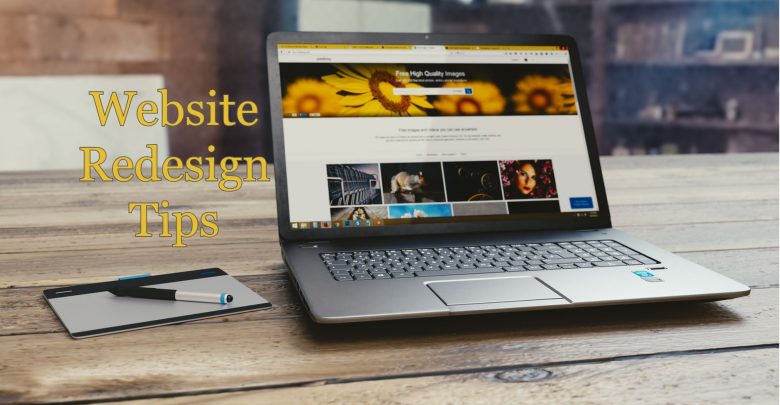 Changes in your target market and industry trends can have a significant impact on how your website and brand are perceived. Apart from your niche or industry, if your website is not delivering the results your target users love, building a website redesigning strategy can help you get things in your favor by providing your users with the excellent and desired experience.
Redesigning your business website, web app, or blog according to the latest market trends and technology is a good idea as a fresh coat of latest features and elements keeps you current, improves website usability, and upgrades your brand too. But, when it comes to give your site a totally unique and new appearance, it is not just what is on the shallow but it is a huge project that can decrease the user count and lower your SEO ranking as well if you don't have a solid website redesigning plan with right strategies.
As a full site redesign involves several moving parts and elements, the end result might be sexy new web design but lost search engine ranking and users. Thankfully, there are many ways to redesign your website without losing users and SEO rankings and some of them are listed below in this article.
Analyze the "old" website
You should start the process by having a thorough look at your current web design. Check your site for what is working properly and what's not. It helps you identify the specific issues your users are facing while visiting your site that you can rectify during the website redesign process. You can use different analytics tools like Google Analytics to check the traffic patterns, bounce rate, user behavior and so on that can help you create an apt redesign strategy. All these things can provide you with more and in-depth details and information about users' activities on specific pages to get things done accordingly.
Set Goals to Create your Website Redesign Strategy
Once the analysis is done correctly, you will have a list of needs and issues on hand that helps you decide what's actually going to get done in your website redesign plan. Goal setting helps you set intentions, outlines, and priorities for each goal and also keeps everyone involved in the redesign project informed and focused. It might seem a tedious task but once done, the rest of the project will be easier to accomplish effectively.
Keep the Changes Offline
When working on a website redesign project, be sure to store the new work in an offline location which is not available for search engines like Google to craw land index. If you don't do this, Google notices duplications in the content and elements used on your site and can issue a penalty for your site. That is the reason, the old and new websites shouldn't exist and accessible on the web at the same time.
Let your Customers Know you're Redesigning
Letting them know about the redesign project will not only keep them excited but will also keep them engaged with you without leaving them in the dark. Email newsletter could be a great way to let them effectively know about the website redesign and other details that they may find useful about your site. So, be sure to send out emails to all of your users and subscribers to let them know that a website redesign is happening, and also send a welcome to welcome them to a new and improved site appearance once it's live for the public. In this way, instead of users stumbling onto your site and being confused by the new and unaccustomed appearance, they'll be informed officially and ready to experience the change. You can also create a blog post for your business blog to let users know about the website redesign and exciting new features added to the website.
301 Redirects
From a search engine optimization perception, 301 redirects are considered a vital aspect of the website redesign process as they can help users reach the right page without getting lost. But unfortunately, they are forgotten often while giving a website a new look. According to experts, 301 redirects transfer up to 90% of ranking from the old web page to a newly built page. Web page redesign almost results in 15% less traffic due to the lost page ranking but 301 redirects can help mitigate the loss if used rightly.
Opt for Responsive Web Design
As more and more people are using their mobile devices to conduct searches on the internet for finding useful information and details about the stuff they need, website redesign provides you an opportunity to make your website responsive and mobile-friendly. A website with better viewability on different screens incredibly enhances SEO success and brings more users as well. However, you should conduct A/B testing to make sure your new web design in easy to navigate and performs well on all mobile devices.