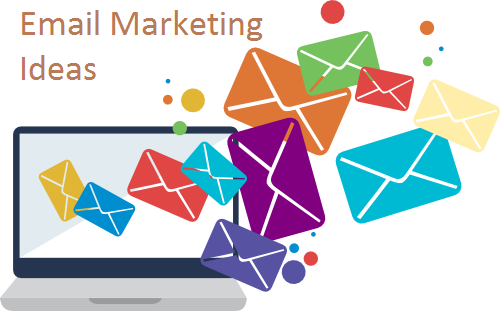 Websites and blog owners know that there is always a lot of potential in getting more business and revenue from your online business.That's the reason that we have seen a great boost in online businesses that pop up on the internet very often.Every day there are hundreds and thousands of new websites that attract a lot of customers and business globally.On one hand, it appears very attractive and easy that you just need to have a website and it can generate the good amount of money for you.
But!
On the other hand, the competition is so brutal that website owners want to use each and every available option to gain the better reputation and higher number of visitors and customers.When it comes to websites and blogs, the emails that you have to distribute your content is the greatest asset that anyone can have on the internet.The more email addresses you have means you can distribute your content to more people on the internet. There are lots of methods of obtaining email addresses of users on the internet but keep in mind if you buy or get inorganic email addresses; you are not doing the right thing.It's very easy to get email addresses but this doesn't mean the user is willing to receive your content. Instead, a better approach is to ask for their emails so if they agree to share, they will not feel bullied and it can result in fruitful interactions.While asking for an email address of a user, the most important thing is not to disturb them. There are many types of research resulting that if you don't use a good method of asking for the email address, it's going to result in a decrease in the number of user for your blog.
Hence, there are some great ways to capture email leads without disturbing your visitors.
How to Capture Email Leads without Disturbing Your Visitors
1.
Pop up window at the end of content
The most common mistake that blog owners make is to ask for an email address as soon a reader starts reading through a post.This is not going to do any good for you instead; it can result in losing that reader forever. Instead, a better way to be polite and don't disturb the reader while they are reading and as soon they reach the end of the content, a pop-up window and can appear asking them to subscribe with their email address.The good thing here is that as they finish the content, they won't feel any distraction with the pop-up window and this window can give them some direction of what they should do next.
2.
      

Welcome message at the home page with subscribe option

Everyone knows that the home page of a website is the most visited page among all and even if a user doesn't go to internal pages of your website, every one of them will at least open the home page before deciding if they like any post or not.So, the effective way of asking for their email address is to do it with a pop-up window or a welcome message on the homepage. It depends on how you want to do but any design with appealing and attractive colors is a good option.
3.
      

Offering some kind of content bribe

Let's assume that a reader is going through 5 ways to keep indoor plants healthy on your blog and you have a better post for them.The way to appear polite and still ask for their email without disturbing them is to offer something better in return.This will not only give them an idea that with just giving their email, address they can see a better post but if they find it interesting, you will get a long lasting organic subscriber.