Marketing
Ways to Effectively Utilize Marketing Collaborations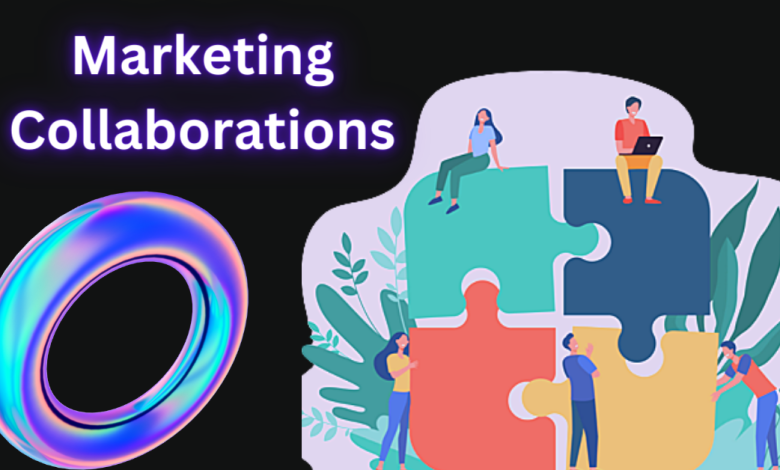 Collaboration is a term that means that two or more individuals work together to produce or create something efficiently and effectively. This action of two or more people working can be done in every aspect of the profession. Businessmen collaborate to develop purposeful bonding and connections for different objectives and goals of their companies. The collaborations are necessary to run a business smoothly as they provide some expert insight and pieces of advice for your business. By sharing multiple skills and assisting each other manage and solving problems within organizations.
Marketing Collaborations:
When two firms work together in a business to achieve certain revenue, with shared ideas, perspectives, and bonding to reach a point where their profit is maximized and to be divided into two equal amounts, this is when it means the companies have collaborated to achieve certain levels of productivity and growth. Collaboration within the business means all the activities and tasks within the businesses are managed by both companies it is about marketing or sales. With technology being a ghost in our lives and doing everything within seconds in an organized way, there are multiple, easier tools available for organizations to collaborate.
Ways to Utilize Marketing Collaborations:
Collaboration can be an effective tool to bring productivity and growth within your firm. Here are some of the most crucial ways through which marketing collaborations can be utilized effectively.
Co-organize Webinars:
A lot of business entrepreneurs co-host and organize webinars as this is one effective tool for collaboration. The problem with co-hosting webinars is that there are a lot of companies having employees who are not updated and well aware of hosting and organizing a webinar. Organizations for the general interest and know-how of the individuals host webinars to make the details and specifications of the product to be known. Two different organizations set up a webinar to talk about their services and collaborate this way.
If individuals have no idea of how to host a webinar, they can use different tools and software for collaborative purposes. This boosts the skill of leaders as they are confident about the control their webinar might in. Employees who know more knowing tech-related control of the webinar help two different organizations to collaborate by sharing ideas, perspectives, objectives, and goals with the audience. This will make a positive brand image and the audience will get an organization trustworthy by knowing the long-term goals of the organization.
Constructing and Developing a Movement:
Marketing collaborations can be a great way to join other entrepreneurs to start and develop any movement, whether it be a brand awareness session or any workshop to reach the audience of both organizations from a single movement. If you see anything to be added to your organization, you can build a movement with the help of other brands who are already offering the same thing, and asking for advice is always something that every entrepreneur recommends, constructing such movements can be a great source of development in the form of collaboration for marketing.
Effective Collaboration by Using Software:
In business activities, different kinds of news have to be published somewhere. And, any organization that is working has to share, publish and report information to the subscribers, followers, and audience who are just waiting for the right moment to join the company. Sharing news and information can be done easily by utilizing collaborating software that sends emails, ads, discount offers, and promotion codes to all subscribers with single clicks. This software also helps brands to share the news, reports, and information about their products on social media networking sites, and that too in a few clicks.
Choosing the best collaboration is one of the main things for an organization that requires consideration. An organization must know what kind of collaborative tools are required to carry out certain specific marketing tasks in collaboration.
Communication Tools for Collaboration:
Some organizations need proper communication tools for carrying out collaborative tasks among other organizations, employees, and followers. They can use such tools where communication, history, and record among employees and organizations are always accessible, for this purpose software like slack, zoom and skype is the best option.
Project Management Collaborative tools
Similarly, if organizations need to keep a check on other organizations and combine co-hosted projects, they can use CRM software to know about the progress, activities, and other tasks. Project management tools give access to tasks, to-do lists, shared calendars, tracks of time, workflow automation, charts, and other reports. Google workplace is one crucial thing to be considered useful for collaborations and co-organizing different projects.
Document Management Collaborative Tools:
Some certain document management software allows users to edit, format, and share documents within multiple organizations. They also come with a feature that whoever edits the document can add certain details and notes in the file for other viewers to know. This helps business owners to run collaborations smoothly by managing administrative files.
Media Collaborations:
Entrepreneurs, to keep their products trendy and within reach of everyone, also join the tactic of collaborating with media personnel and social media influencers to market their products to millions of their followers. Different products are sent to them as gifts so that they collaborate with organizations and share the advantages of using specific products with their audience. This is also a good marketing tactic and strategy as influencers are more reliable for the people who love their content. Their content is of more worth than that of online advertisements and promotions for the people.
Meetups for Collaborations: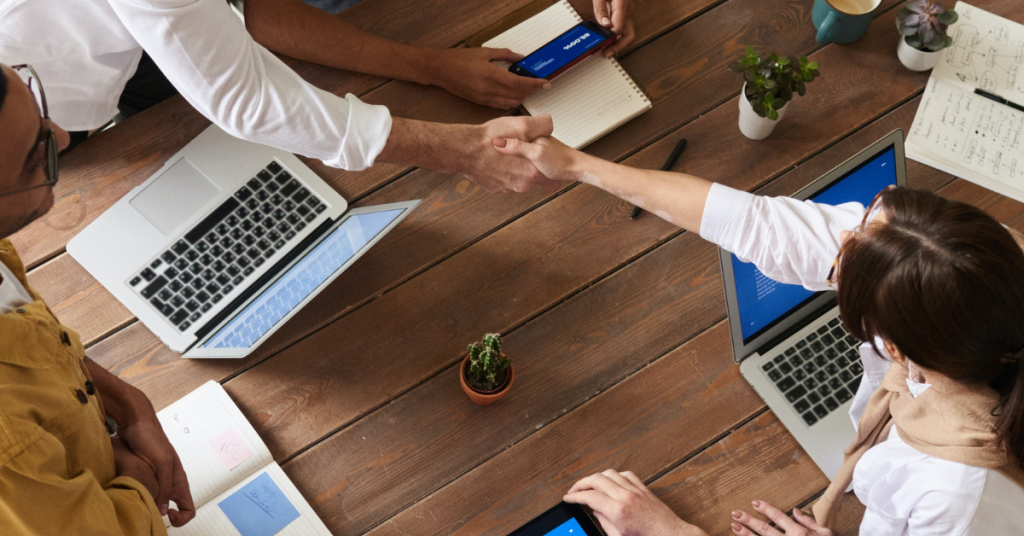 Entrepreneurs can also manage to arrange meetups and workshops for companies where they think they can co-host and get their products to be added and known by other brands. These meetups can be a form of physical webinars as they help people and organizations to get to productive strategies and growth by sharing and talking about the experiences of well-established brands.
Conclusion:
Collaboration can help organizations and industries reach their goals by sharing their ideas, perspectives, and products in so many effective ways. The effective use of marketing collaboration can be a source of more productivity and revenues.