Marketing
Ways to Create a Winning Cross-Channel Marketing Strategy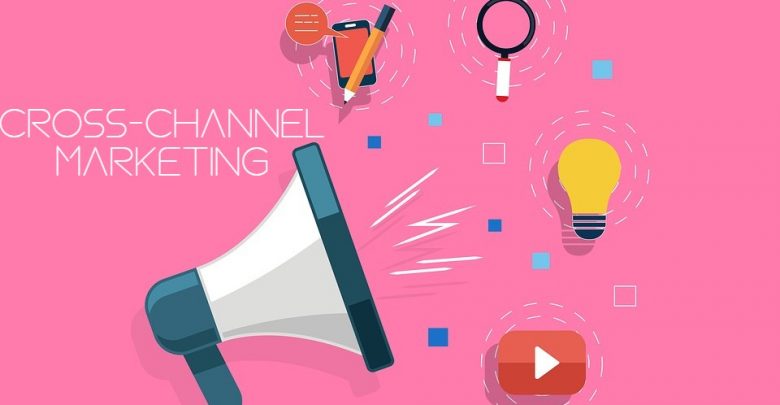 In this digital world, consumers engage with their favorite brands and companies by using a variety of different channels and platforms. As a business owner or entrepreneur, you need to reach and engage your target audience where they are at and with an easy to understand and consistent corporate message. This marketing approach is known as cross-channel marketing. A combined experience across different channels like business website, search engine marketing, social media, mobile app, paid advertisement and email marketing, etc. not only strengthens your brand but also makes it easier for your customers to stay in touch with your brand or company.
What is Cross-Channel Marketing
Cross-channel marketing (also known as multi-channel marketing) can be explained as a marketing practice that involves managing a brand's exposure across numerous marketing channels such as website, social media, mobile apps, email and so on. When using this method to market your business or products, your various marketing channels need to work communally and provide a consistent experience across your brand or company.
As creating a result-driven cross-channel marketing strategy requires some creativity, following are some ways to create a winning cross-channel marketing strategy to reach your target audience more effectively.
Cross-Channel Marketing Tips
Choosing the Right Channels
Technology has totally changed the way we communicate with each other and the number of communication channels has been on the rise with every passing day. The right use of marketing channels also vary according to the target audience. A brand or business should be using the marketing channels that their consumers and prospects prefer the most. So, try to create the presence of fewer but most relevant channels instead of running marketing campaigns on all major channels if you really want to land success on your way.
Delivering a Consistent Message
Cross channel marketing is not about creating a presence for your brand on all famous marketing channels, but it requires providing your audience with the same corporate message regardless of the marketing medium using you are. The inconsistent brand message creates a confusing picture of your brand in the consumer's mind and reduce the engagement as well. That is the reason, you should be consistent with your content publishing strategy to provide your audience with something of value on a regular basis. There are several marketing tools that can be used to convey the impactful brand message consistently.
Repurposing Content is Useful Too
Sometimes it is hard for the marketers to develop unique and informative content for all the marketing channels they are considering in their cross-channel marketing campaign even they can repurpose the old content to deliver the brand message in a uniform manner. Repurposing the existing content not only saves time but helps the audience understand the corporate message in the best possible way.
Automation
As cross-channel marketing is all about managing brand exposure on several marketing channels, the marketing experts may not have enough hours to work properly on all channels. It is the time where the use of marketing automation tools can come in handy. Automation is the keystone of successful cross-channel marketing as there are a lot of tools that let marketers and business owners manage multi-channel with a single login. From one particular location, marketers can manage different aspects of their campaigns to do more in less time even without spending a lot of resources and money. By doing so, they can save many minutes in the day to focus on bigger things to reach their marketing goals efficiently.
Use of Customer Data
Customer data collected from each marketing channel is a big asset for every business using digital marketing to convey a corporate message to the target audience. Marketers can use that data to eradicate any possible pain points in the customer buying journey, as well as provide the customers with personalized ads to help them buy desired products more conveniently. Moreover, the collected customer data can be used to target customers for special offers, loyalty programs, cash-back strategies, multi-step campaigns, and retargeting to strengthen the digital marketing campaign effectively. The information and data obtained from customers help marketers in developing a general understanding of their interests and preferences to build better marketing tactics and strategies.