According to the world's most famous search engine Google, almost 50% of web searches will be performed using voice search by 2020. So are you ready for voice search SEO in order to make most of your SEO campaigns?
As the primary objective of almost all websites and businesses is to let prospective customers or consumers find them in top search results to make purchases from them, optimizing the sites for voice search can bring a lot of new customers if they are increasingly using voice search to acquire something most relevant and useful as well.
What is voice search?
Basically, it is a voice recognition technology that enables web surfers to search desired things over the internet by saying the keywords or terms audibly instead of typing via a keyboard. In this era of advanced technology where everyone is using Smartphone, the majority of internet users are searching for their queries via voice search in order to get quick results without typing as well as to make their buy lives easier than ever. That's why; voice search optimization has become the vital aspect in order to get more visits and sales for your business websites or online stores.
Successfully optimized websites for voice search SEO are attractive to those users who simply want quick search results even without typing a single word in the search bar.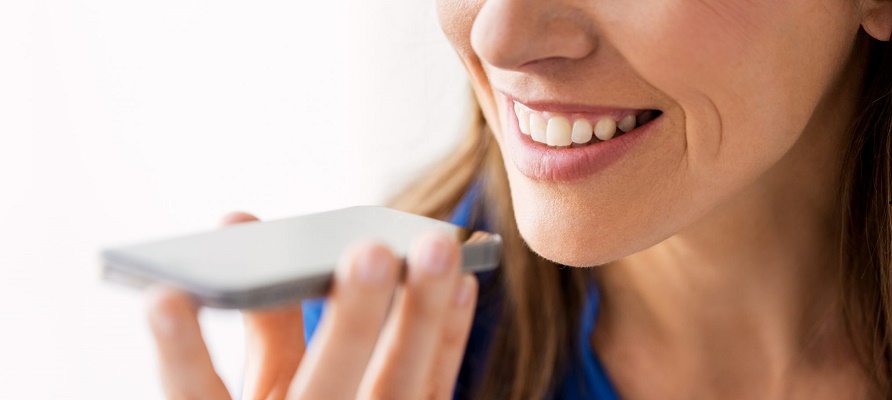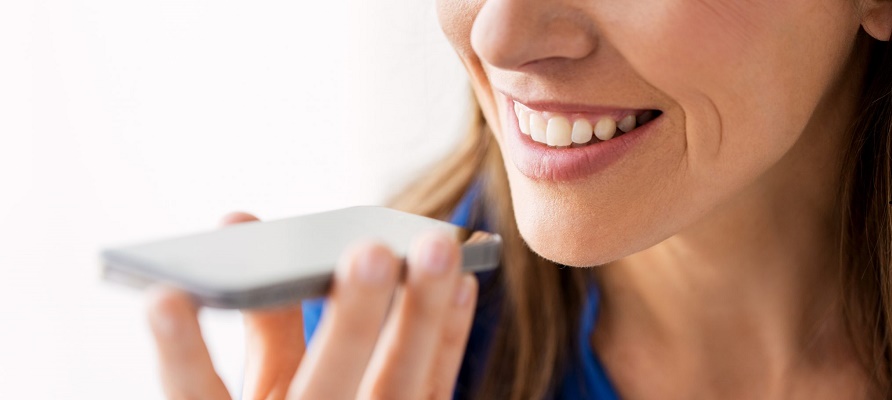 As the way people search for information on the internet is changing rapidly, you should be aware of the Voice search SEO tips regarding how to optimize websites for voice search.
Voice Search SEO Tips
Below are more than a few steps regarding voice search optimization that you can take to optimize your site for voice search in order to secure high ranks in search engines.
Offer informative and useful content
In order to make your site appear at the top when someone searches via voice, you should provide your users the content that matches potential users' search term objective. The more informative, useful and relevant content your site will have, it would be better for you to appear at the top of search results conducted via voice search.
Creating a blog for your website or online store would be a great idea to optimize your site for voice search in a best possible way. Through this way, you can create content with titles and descriptions formatted in the same way a consumer would potentially do the voice query to get desired information or services. Always write content for humans not for bots and keep it relevant & concise as well to provide your users accurate and concise results towards their queries and questions.
Create FAQ (Frequently Asked Questions) pages
Creating FAQ pages for your site to optimize for voice search can be a great way to use the aforesaid customer data that helps you focus on long-tail+ conversational keyword phrases to make your site appear in voice search results. You should answer the most common FAQs on the same page in order to improve voice search optimization efforts.
Make it clear and easy for search engines
Make your site's content easily understandable for search engines so they will understand the subject matter and deliver the most appropriate results to users. For example, Apple's Siri, Amazon's Alexa or Google's Assistant may pull data from your website or blog to answer their users' queries accordingly so always be sure to create quality content and make sure it would be the best fit for users' needs. Effective on-page SEO can play a vital role to make your content great for voice searches.
Go mobile friendly
No doubt, most of the voice searches are performed via mobile devices, you should make your site mobile friendly by taking the best tips for better mobile SEO into consideration. Google's Mobile-Friendly Test Tool can help you ensure that whether your site is well optimized for mobile devices or not. Google accelerated mobile pages is also the best way to make your site load faster on mobile devices but there are a lot of things you should know before using Google AMP for your site or online business.
Schema Markup
Use of schema markup could be one of the best voice search SEO tips to help your site secure visible place in voice search results. Basically, schema markup is a type of microdata that creates enhanced descriptions for your web pages that appears in search results to improve search engine ranking of a website. You may need to hire a developer in order to insert the schema markup code into your web pages if your content management system doesn't currently support it. Through this way, you can give all voice search devices more useful information about your site and content to appear on the top results.
Optimize for local search
Most of the people always use their mobile devices to conduct the voice search, you should optimize your business for local searches if it has a physical address. Be quick to apply for Google listing in order to improve local search for your website or business that will definitely have a positive impact on voice search SEO. Through this way, chances of your business for appearing in local search results will be higher than ever especially via voice search.