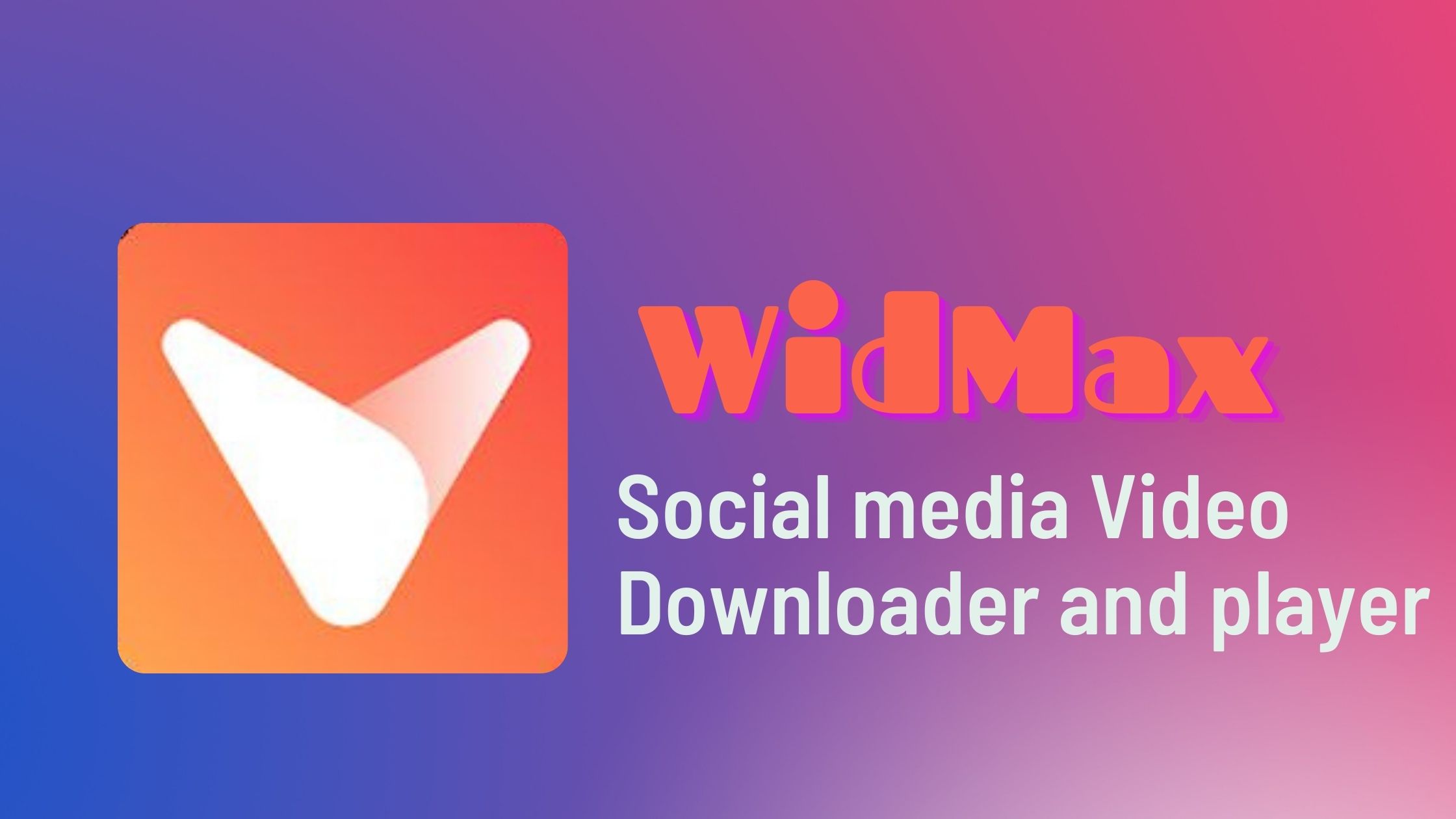 Social media is full of interesting video content. While we can like, comment, and share those within the app, we cannot download them right away. Sometimes we need to install third-party apps or software to download social media videos. Downloading videos from social media sites this way is a time-consuming task. This is where VidMax comes into play and allows you to download interesting videos from different social media sites and apps. As a result, you can save videos on your mobile device or desktop for offline watching or sharing videos outside the app.
What is VidMax?
VidMax is a free video downloader for social media apps and platforms. The app allows you to download video content from social media sites like Facebook, Instagram and Twitter, etc. for offline watching. You can also browse different social media sites inside the app to download your favorite videos. VidMax also comes with a built-in video player so you can play videos in the app without using another video player. With VidMax, you can download videos on social media without hassle.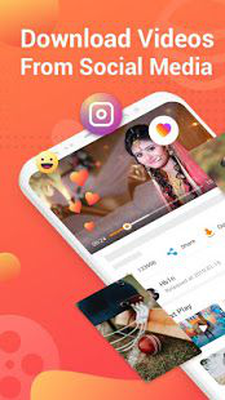 VidMax- Social Media Video Downloader
VidMax is an app that helps Android users download videos and music from different social media sites and apps like Facebook, Twitter, and Instagram, etc. The app also allows you to download WhatsApp statuses to reshare them with your contacts.
The social media video downloading process is very simple and easier with this app. Just copy the URL of the video you want and then paste the video URL in the search bar. Once URL is fetched properly, you will see a quick preview of the video. Now you need to tap the download button to see a list of resolutions and formats to choose the right quality and format of the video. After choosing the right resolution and format, tap the download button to start downloading. You can download multiple videos using VidMax. If there is a network issue with your mobile device, the app will resume the downloading task once the device is connected back to the connection.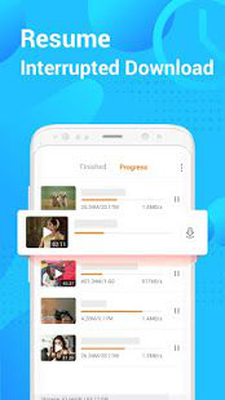 VidMax Has Built-in Multi-Format Video Player
VidMax not only helps you download social media videos but also comes with a built-in video player that can be used to play downloaded videos. You can also use VidMax as your playback solution. You can play videos with different formats on this player. The app automatically adjusts playback mode in both landscape and portrait modes.
VidMAx Browser
In addition to downloading and playing videos, VidMax also serves as a web browser. You can browse all your favorite websites, social media apps, and online resources using this app so you don't have to open those sites separately. You can see a social media icon on the home page of the app and choose the social media site you want to browse. This also keeps you from copy-paste video URLs when you want to download interesting social media videos. Just play the video and hit the download button to see downloading options and start downloading right now.
Exciting and Trending Videos in a Place
VidMax is an all-in-one solution for downloading and watching social media videos at a place. You can discover trending and exciting video content across different social media sites conveniently. VidMax is a free Android app for downloading videos and music with no ads. You can use the app without ad blocks and other advertisements.
Start Downloading Social Media Videos Right Now
VidMax is a superb option for Android users to download videos from social media apps for offline watching and sharing. The app downloads videos at a higher speed in your favorite resolution and format. This could be a great platform to browse all video-sharing sites and social media apps at a place. So you can download, watch and share your favorite videos from any source with greater convenience.