Software
VideoDuke- A powerful Video Downloader For Mac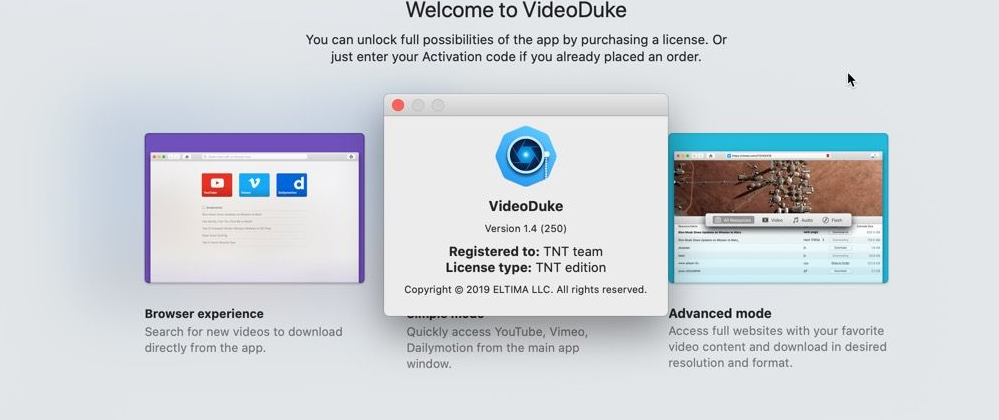 Watching videos online has been chosen as a great way for many people to spend leisure time. The chase of videos is not only for fantastic visual enjoyment, but people also love to spread the videos they watch and found interesting. That is the reason, more and more people are excited about downloading their favorite videos and shows available on the internet. When it comes to the best video streaming platform, YouTube stands out from the crowd of other platforms but it doesn't allow you to download your favorite videos. In this situation, you must be looking for a video downloader to download and watch your favorite videos whenever and wherever you want. It is the place where VideoDuke comes in handy as it is a powerful video downloader for Mac that allows you to download your favorite videos from different online video platforms. Even you can also download flash videos conveniently with this superb video downloader.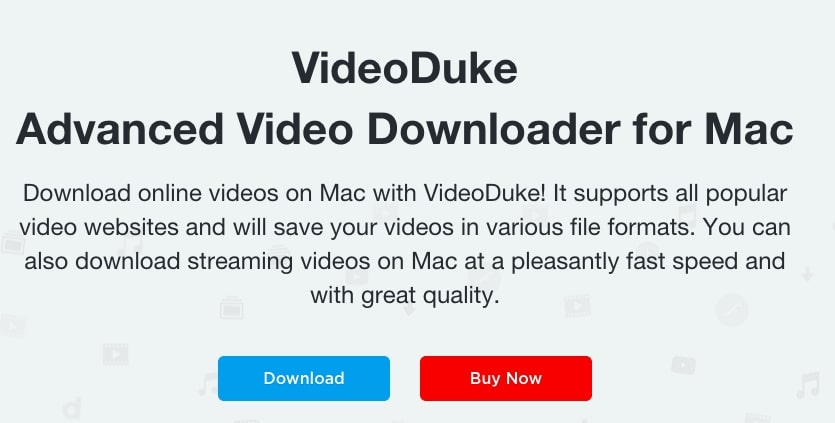 VideoDuke- The Best Video Downloader for Mac
VideoDuke is one of the best video downloaders for Mac and allows you to download videos from a variety of websites and video streaming platforms such as YouTube, Dailymotion, Vimeo, etc. directly to your Mac's storage. It downloads videos in mp4 format. It helps you download videos in mp4 format that you can watch and share across different devices. It comes with two different modes, Advanced and Simple to help you download your favorite videos faster than ever without losing the quality. Moreover, it lets is users download videos from different social media sites like Facebook, Twitter, Instagram, etc. VideoDuke is built by Eltima, who has provided a horde of highly usable and efficient Mac offerings.
The software is designed in a way that it handles the downloading process of videos that are embedded via HTML5 or streamed video content over the RTMP. it allows users to choose the level of video quality in which they want to download the video so they can have a great video downloading experience in their favorite resolution.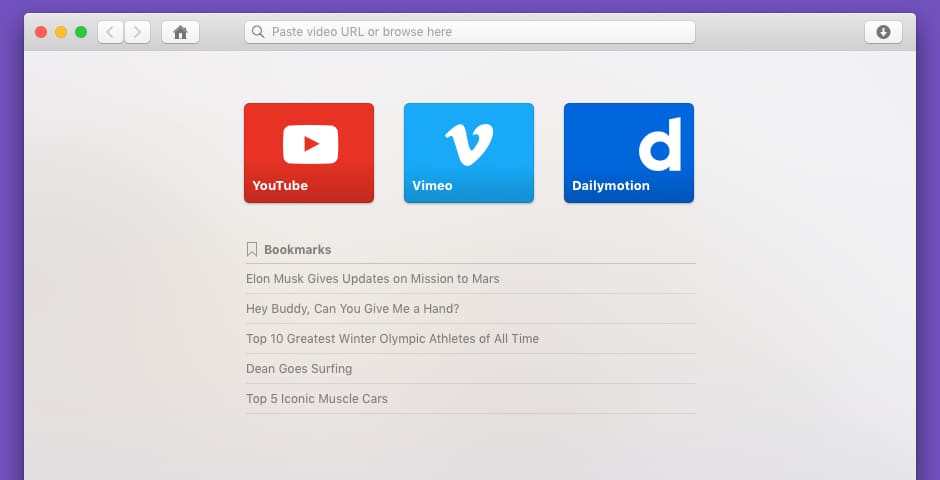 Steps to Download Videos on your Mac
Below are the basic steps you need to follow when you want to download your favorite videos in Mac.
First of all, you need to download VideoDuke for Mac, from their official website.
Once downloaded and installed properly, you will be able to see a window just like a standard web browser.
You just need to visit the website or online video streaming platform in the search bar or paste a link from where you want to download the video. For instance, if you want to download videos from YouTube, simply open the site and search for a video you want to download.
Look for the required video, choose the format, and hit the download button to get the video downloaded in your Mac.
All the downloaded videos will be available in the VideoDuke download folder as it is the default downloading path that you can customize as per your needs.
Everything you need to know about VideoDuke
Download every type of video available online:
It is a powerful video downloader for Mac that enables you to download every type of video available on the internet. You can download videos from sites like YouTube, Vimeo, Facebook, and Instagram, etc. In simple words, it is a one-stop video downloading solution for Mac users as it allows them to download online videos within moments. It offers one-click access to three major video streaming platforms, YouTube, Vimeo, and Dailymotion to save a great deal of time for you.
Simple mode:
If you have a ready URL of the video you want to download from the internet, its Simple mode will work great for you. Just copy and paste the URL in the search bar and it will start downloading quickly (once the file type is selected). 
Advanced Mode:
The advanced mode of VideoDuke comes with a lot more features and advantages for its users. It helps to get access to different streaming platforms and allows users to download the video-related resources conveniently from different web pages and URLs.
MP3 Extraction:
Looking for an audio file of your favorite video? VideoDuke can easily do it for you. It is not limited to video downloading you can also extract MP3 from your favorite online videos. You can directly download the MP3 file of a video or can convert a video into MP3 once downloaded. You can also use Evano if you need to convert or edit audio/video files easily.
Browser Integration:
It is of the best features of VideoDuke. You can integrate it with your browser so you can directly download videos from the viewing page. There will be no need to copy-paste the video URL as a download button will automatically be shown on the video you watch on your favorite video streaming websites like YouTube, Dailymotion or Instagram, etc.
Downloading the Entire YouTube Playlist:
Now you can download the entire YouTube playlist in a single click with VideoDuke. As most of the channels create playlists of their videos for the convenience of users, you can download your favorite lists instead of downloading videos one by one. Moreover, it also serves as a YouTube video converter so you can convert your favorite videos into any format you want.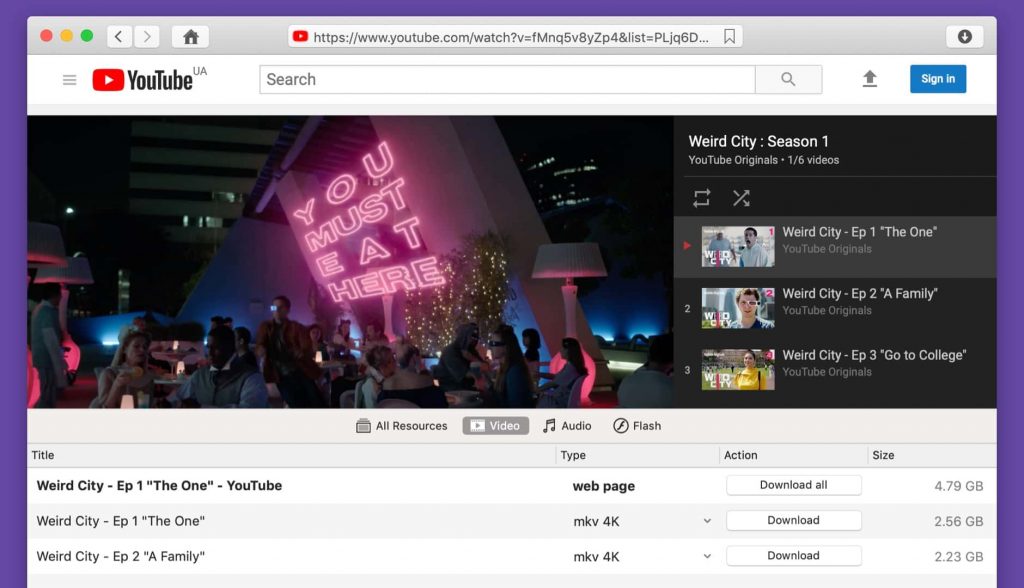 Downloading the Subtitles:
VideoDuke is the best option if you want to download online videos in your Mac with subtitles. It makes it easier for you to download and watch your favorite videos with subtitles so you can have a great watching experience.