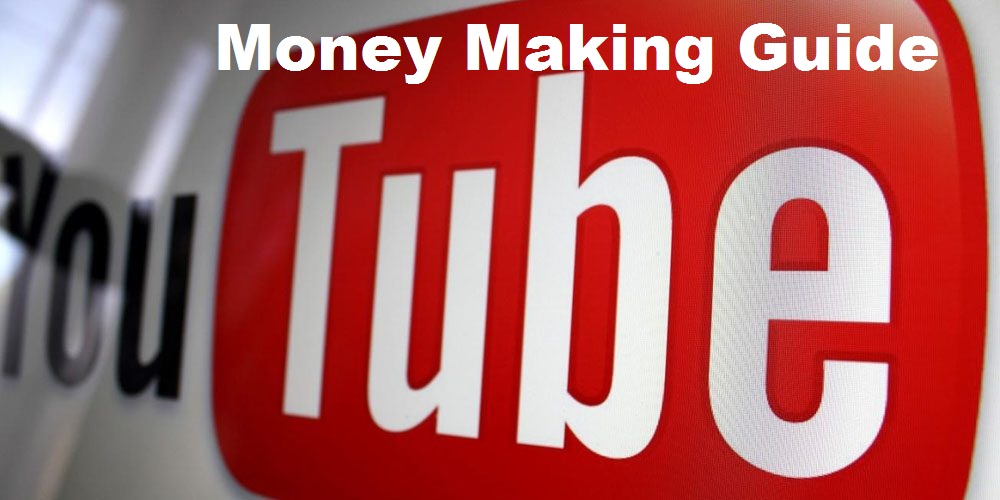 Doing a 9 to 5 job can give you enough money for bread and butter but when it comes to making your wishes come true as having a luxurious living, high-class suiting and vacations at your loved destinations; you will have to have options to earn big bucks…
Here is an intuitive idea for making money and that with a peace of being at home yes, I am bringing you an Ultimate Guide to Make Money on YouTube!!
This is not like building castles in the sky, in fact, some simple tricks and tactics can allow you to earn as much online as you can. So here is the ultimate guide to make money on youtube.
Make YouTube Channel:
You don't have to do any hassling in this regard, in fact whenever you sign in to google with your account, a channel will be attached to your ID.
So, it is up to you that you use your personal account or make a new account for money-purposes. Once you have created your channel or reached the already available channel; here is what you have to do:
Add relevant keywords by directing to advanced section (words that people usually use for search): it will make your channel visible.
Select a short and easily remembering username; it can be changed via google plus account.
Adding Stuff to Your Channel:
it's time for you to upload your videos based on the contents which people would love to watch, share and recommend to their homies so that you could build your own audiences' community.
At the start, you may feel your uploaded stuff is not as bigger as someone else's in quality; but remember, anything starts from zero to reach 100. Here are some tricks to get better videos:
Use HD Camera
Use Better Editing Tools
Upload on regular basis (your quality will get better with a daily experience of making and uploading videos).
Use Relevant tags (most searched words are called tags and they do what keywords do for contents).
Try to Reach Maximum People:
You will have to increase your monetization by reaching maximum number of people and that will be possible when your shared content will be entertaining as well as interesting Along with this you will have to;
Ask your friends to share your videos on their social media accounts and also do it by yourself.
Respond to comments and try to make viewers feel that you give importance to them.
Try to reach 1000 people as quick as you can because to earn money this is necessary.
Monetize Your Videos:
By using video manager, you can monetize your videos that means, you are enabling ads on your youtube videos. You are also allowed to add dollar amount while monetizing in order to figure out how much you will earn with each video.
Google AdSense:
It is free!!
Go to AdSense website.
Sign up there.
For verification, provide valid details whatever AdSense require from you.
These few simple steps will enable you to generate money.