Gadgets
Top tech gadgets that you should own in 2018 – Keep hoarding the best gadgets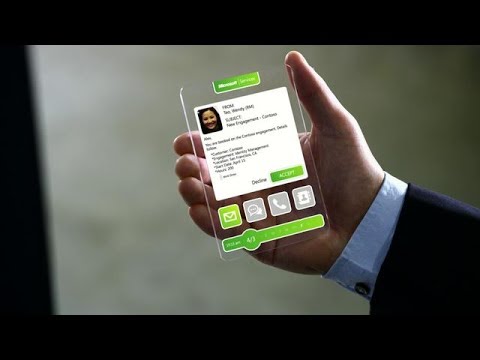 Have you ever heard of the term 'choice paralysis'? There must have been one time or the other when you've been affected by the same. It is the feeling that happens when you're given too many options after which you end up being in a state of confusion. Even when you wish to get an ice-cream, is it a vanilla or a chocolate or pistachio or peach sorbet or a run raisin? The world of tech is also replete with such choice paralysis. For every TV, phone or tablet or laptop, there are too many mind-boggling options from which you have to choose.
In order to let you overcome this issue, we have compiled a list of the best gadgets that you should own in 2018. For every category, we will offer you with just one entry which knocks off all the others and takes the top position. Read on to know more.
BEST PHONE – Samsung Galaxy S8
TechRadar editor Gareth Beavis is of the opinion that Samsung Galaxy S8 is undoubtedly the best phone in the market now, that too for numerous reasons among which the stunning display is the main one. The handset broke off all sorts of benchmarking tests and this phone boasts of a super camera and also a strong battery. The screen also has a great league of its own. This is one of the most premium handset which you get at a premium price and Samsung has managed to find innovation during a time when there is little to be found in majority of the smartphones. Hence, if you are looking forward to buy the best phone in 2018, go for Samsung Galaxy S8.
BEST LAPTOP – Dell XPS 13
The Dell XPS 13 is perhaps the best laptop that you can buy for your money. The Dell XPS 13 is ranked as the best Ultrabook for good reason. The XPS 13 is able to handle the impressive task of donning a 13.3 inch screen within a frame of 11 inch. It's light, thin and its battery life is definitely good and offers 7 hours while performing a video test. You can go through the Dell XPS 13 review before buying one.
BEST TV – LG C7 OLED series
If you wish to get the most stunning pictures, you can buy the LG C7 OLED series. You will get stunning pictures which are contrast-rich, an ultra-thin design, occasional noise concerns and LCD. For the entire world, the best TV in the whole world is the LG OLED C7 and you get this in 55 inch and 65 inch versions and strike a perfect balance of OLED technology and a price which is wallet-friendly. The reason for low price is the best quality sound but the users think that the audio of C7 strikes an even better balance between performance and price. This is a 4K powerhouse impact which delivers best class performance at an affordable price.
BEST FITNESS TRACKER – Moov Now
The Moov Now is a fitness tracker which doesn't have all those whistles and bells which you would relate with a fitness tracker. No, you won't have GPS tracking but it doesn't have any screen. It has a cheap price and a 6-month battery life. Within these 6 months, you can track steps, your fitness, your sleep and also your running technique. Although it is an unconventional fitness tracker, yet it is a great one.
Therefore, when you're wondering about the best gadgets that you should buy in 2018, the above listed are the ideal ones in each periphery.