Tech
Top Small Business Technology Trends For 2020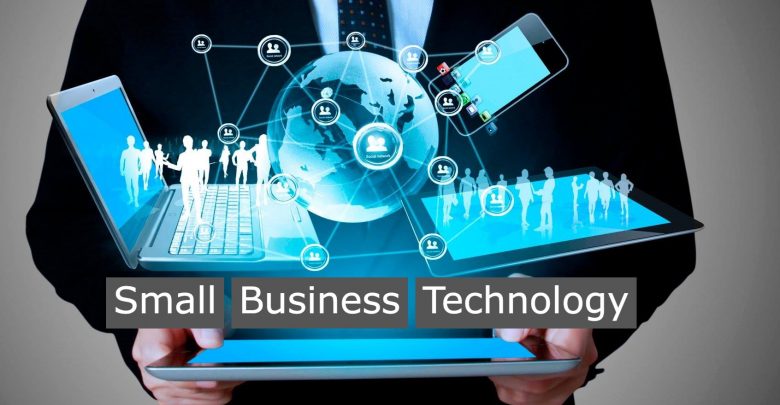 As an entrepreneur or small business owner, you may not be integrating the latest business technologies for improved production and revenues as enterprise-level businesses are doing. In this advanced world of technology, you need to focus on the latest business technology trends not only to stand out from the crowd but to take your business to the next growth level.
A lot of small business technologies like software unification, personalized marketing, Internet of Things and 5G are available right now that can have a positive impact on small businesses when it comes to staying ahead of the competitors.
Below we have listed top small business technology trends for 202 that can hasten your business processes by making several business tasks more flexible and efficient just like making workplace communication effective and easy, securing confidential business data, improving customer support and so on.
Wireless Conference Rooms
Apart from size and operations, every business needs meeting space to discuss several business-related aspects and progress details with the workforce. In this digital world, more and more businesses are adopting the latest wireless meeting solutions to conduct meetings and to connect offices and teams wirelessly. Location is no more obstacle these days and they can organize business meetings and conferences anytime anywhere. Countless wireless conference solutions, project management software, and business management tools are out there that can be used for a wireless workplace. All the latest business technologies allow businesses to take traditional meetings to the next level.
Wearable Technology
The emergence of wearable technology like smartwatches and smart glasses, has totally transformed the way people communicate with people around them. Not only in personal life, but wearable devices are dedicated to fitness and health tracking that companies are using to provide their employees with a healthy workplace environment. Wearable technology comes with a lot of opportunities for business owners to encourage a healthy and fit lifestyle among their employees.
More Effective Employee Training via LMS Solutions
Letting employees know about the basic business processes and operation is one of the vital aspects of any business in order to produce more revenues. Regular employee training is vital for ultimate success and advanced business technology has a lot to offer in this regard. When it comes to training your employees effectively, the use of LMS software is highly recommended by experts. E-learning allows employees to learn and grow continuously without disturbing their work routines. They can learn whenever they are comfortable. LMS (learning management system) enables employees to access training materials 24/7 even on their mobile devices. It helps them learn more effectively to contribute positively in the growth of a small business.
Improving Customer Experiences with VR
Virtual reality if no longer reserved for the entertainment industry, but businesses and companies are incorporating this amazing technology to provide their customers with amazing experience and support. VR technology is becoming more affordable in the business landscape and SMBs are adopting it rapidly for improved business operations and to increase sales. A small business can add videos that people can watch with their VR headsets to immerse themselves in your brand. For instance, as a real estate business owner, you can allow your potential customers to walk through your properties via VR headsets to secure more leads. Providing customers with virtual visits of a business, like a hotel, office or workplace help you stand out from the crowd by providing customers with advanced experience.
Data Analytics
In this era of digital marketing, data analytics is a must for every business apart from its type and size. It provides business owners with a wealth of useful and actionable insights, from internal information about how a business is working to customer details and information used for marketing purposes. Businesses of all types are also using different data analytics tools like Google Analytics to understand customer interests and buyer journey to tailor their marketing strategies accordingly. The numbers obtained from such tools can also be used to make production procedures better to fulfill customer needs.
Voice Technology
As smart assistants like Google home gained popularity in the recent couple of years, the number of voice searches is also going up. People feel comfortable when they are able to find something via voice commands. That is the reason, the businesses now need to take voice searches into consideration when trying to build and improve online presence. They need to provide users with voice optimized content rather than keyword optimized. This is a great option for small businesses to appear in more searches and to increase their leads too.