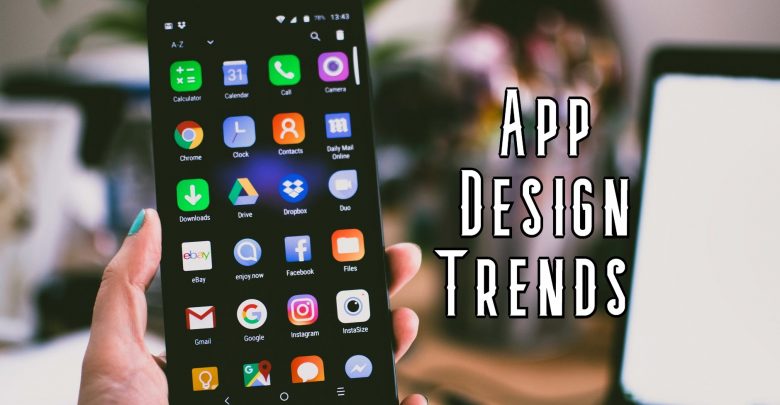 With millions of mobile applications (3.5 million in the Google Play store & 2.1 million in the Apple App Store), getting more downloads for a new mobile app is harder than ever. Mobile app developers are continuously looking for new design trends to stand out with their ideas in the modern world.  
Investing in mobile app development is essential these days because a large number of customers like to browse and purchase on their mobile phones. Just getting space in the mobile of a user is not enough to convert them into your customers. But overall user experience contributes a lot to the success of your app and eye-catching design is one of the more important aspects to make it happen.
If your app has a tone of issues regarding UI, navigation, images, and speed, etc. then it will desist users from engaging with your business and buying from you.
In this blog post, I am about to discuss the top app design trends you need to embrace in your app development strategy to make it a success.
Personalization
In this modern era of life with a lot of distractions, providing your users with what they need is a great way to keep them engaged with your business. It is all about personalization. Tailoring a mobile app according to the specific needs of users makes it something they won't want to live without. There are so many apps that show products, offers, or deals based on consumer interests, needs, and search history. they are more likely to buy from you when they see the most relevant ads from your side. That's why personalization is one of the most vital elements you need to integrate into your app development efforts.
Animations
Creative use of animation not only keeps users curious and make them spend more time on your app but also make the user flow clearer. Animations can be used in mobile app design in a variety of ways. For instance, changing the color of a button when the user wants to tap, or heading transformations during the scrolling, not only improves user attention but also generates a human feeling of your app. It makes your app simple and engaging at the same time.
Voice User Interface
With the increasing use of mobile devices for internet search and browsing, more and more users prefer voice search especially when on the go. This app design trends include speech recognition technology and the apps that can read the text loudly for the convenience of users.
In case you are not familiar with the voice user interface, it is the technology that enables users to interact and operate the app or device via voice commands. It saves time for users and makes things easier for them. Amazon Alexa, voice keyboards, and digital assistants are some live examples of voice user interface technology.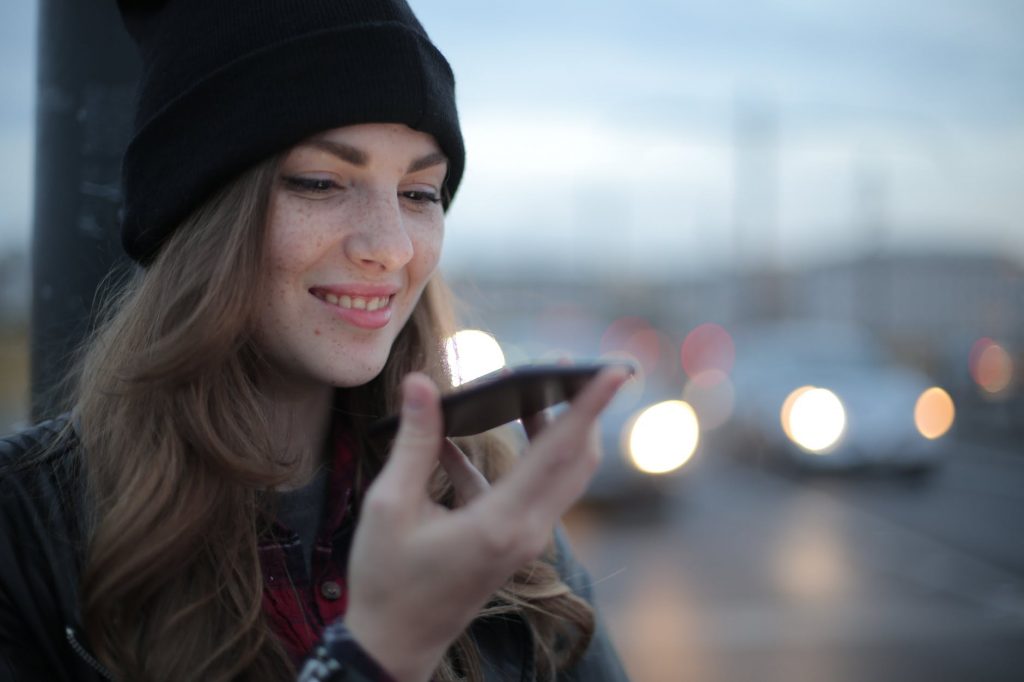 Cross-device Design
With the rise of wearables & smart devices like smart speakers and smartwatches, it is becoming vital for app developers to think beyond making their apps responsive. Modern users own more than one mobile device and also expect to switch between them whenever they want. With a balanced blend of dynamic and adaptable design, you can make your app perfect and allow users to perform their tasks across different devices and without facing troubles.
Passwordless Login
As the latest mobile devices are coming with an increasing number of fingerprint scanners, biometric sensors, and face locks, mobile app developers and design agencies here are embracing new ways to provide users with passwordless app design. The technology includes facial recognition and fingerprint authentication to eliminate the process of entering the clumsy password in apps as login options. With the advent of biometric sensors and fingerprint scanners, passwords are becoming a thing of the past. Biometric sensors, fingerprints scanners, and facial recognition along with a one-time password feature can make your app stand out by offering greater user convenience.
Foldable Phone Support
Foldable technology is taking over. This latest mobile technology trend demands a totally new mobile app design that can work greatly on folding screens. Dynamic resizing, gestures, multiple windows, and a one-handed user interface are some of the strategies that app developers need to integrate into their app designing strategies to make their apps foldable screen supported.