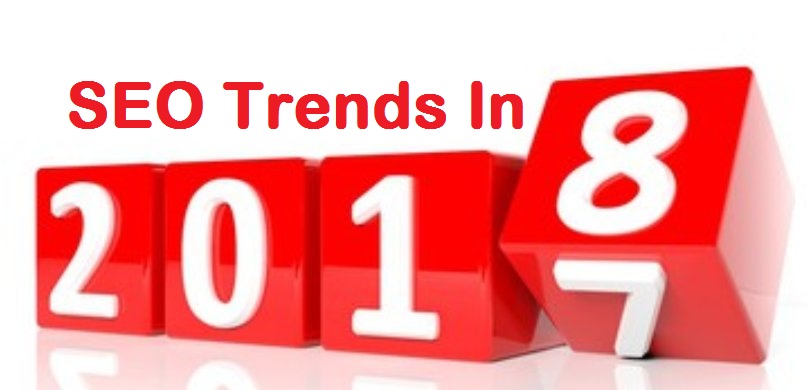 While working in SEO company or running your own SEO services business, you must need to be aware of all latest SEO techniques and trends or anything that Google and the other search engines consider relevant to give your site a higher rank.
It makes sense to look for the latest trends and ways to be found on different search engines and here we are about to share top 5 SEO trends to watch in 2018 that you should be interested in to secure higher position for your website or blog in SERPs.
Mobile first
The most famous search engine Google has recently announced that it will be switching to a 'mobile-first index' in near future. Mean to say that, Google will quickly understand the mobile version of your website as the 'real' version in order to rank your website.
Google Accelerated Mobile Pages (AMP) is the initiative to prefer the mobile-friendly sites in order to improve the user experience.
Here is the thing to be considered that if the desktop version of your business or personal website is fully made with great content, but not optimized for mobile, then you will be at a big drawback when it comes to get ranks on Google.
Voice search
In the year of 2018, voice search is going to be a crucial ranking factor when it comes to do SEO for your website.
Because, it's more relaxed, probably more long tail and offers a good focus on location to improve the user experience.
There is nothing wrong to say that 2018 will be an interesting year in the world of SEO and everyone must know the top SEO trends to watch in.
Invest in quality content
You are not going to secure high ranks in search engines if pages of your website are filled with boring and low-quality content.
Adding the high-quality content on your website is one of the top 5 SEO trends to watch in 2018 because it will assist you to secure a visible place in SERPs.
Hiring a professional writer for your website will not cost much because in results you will get high search engine ranks and more leads as well.
Link building is still alive
Backlinks, one of the most vital Google ranking factors and you have to focus as well in 2018.
In order to get ranks for your website or blog, you have to focus on building high-quality links to your personal or business website.
Below are some link building tactics that can work great for you in 2018:
Guest Blogging:
You must reach out to most relevant niche websites and start contributing to guest posts with quality content to add some value to that website as well.
Profile links:
Profile links on site with high DA PA can increase your ranking in search engines.
Most relevant and quality blog comments:
We are not talking about comments like 'thanks for this post' or 'it is the valuable blog post'. You will have to write a comment not only to encourage the author of the post but also to add some great value to the post.
In results, you will get visitors to your website as well if relevant to the niche.
User experience
In the year of 2018, you will need to write and optimize for the visitors first, and the search engine will come later.
Its mean, if your website is user-friendly and providing valuable content that really they are looking for, then ranking is sure.
A website with good user experience increases the chances of people engaging with the pages for a longer stay on the site.
Site speed, improved readability, easy to understand navigation and mobile-optimized WebPages are some factors that contribute to the great user experience.