Tech
Tools to Reduce Distraction and Improve Concentration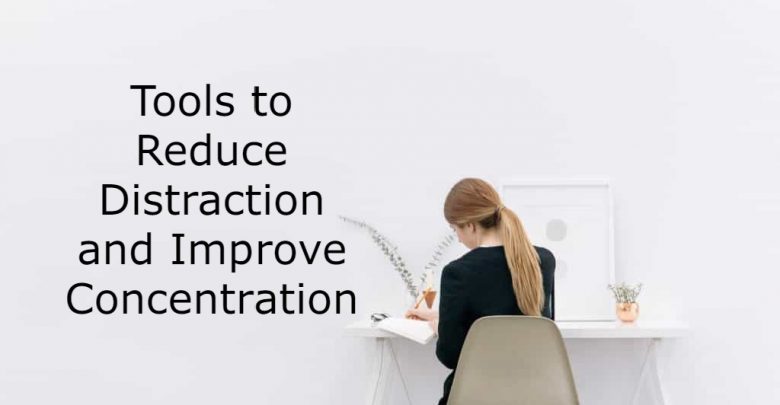 If you often finish your day wondering why you didn't get as much done as planned, you are not alone as there are many people struggling with staying focused while working, especially from home. In this digital world, there are countless distractions out there that it can be hard to concentrate on the task you are doing. Digital notifications and online searches can make it difficult for you to finish your tasks effectively in a timely manner. Many of us cannot get rid off of such distractions by ourselves and it is the place where we can seek out essential tools to boost focus and increase productivity.
Here are some of the best apps, extensions, and tools to reduce distractions and improve concentrations to accomplish more every day.
Freedom is one of the best tools that will help you stay focused by blocking all the websites and apps that distract you the most while doing work either in the office or at home. The software can be used in many ways to improve focus and concentrate on your work from scheduling focus sessions for selected digital distractions to blocking the entire internet until the work is completed. Freedom app comes with great features to help you counter your bad and time-consuming digital habits. For instance, if you cannot live without checking the Facebook notifications, you can set up a session for Facebook for a specific period of time. In this time span, the software will automatically avert you from unconsciously (or consciously) from checking your feed. It also comes with a Lock Mode that makes sure you cannot unblock distracting sites and apps in the middle of your job or session.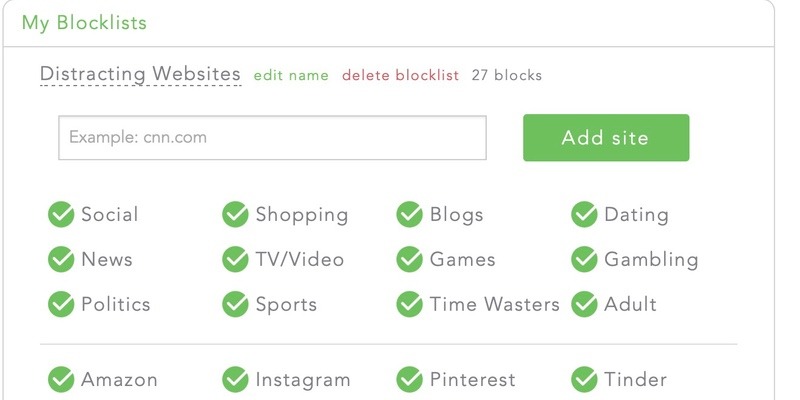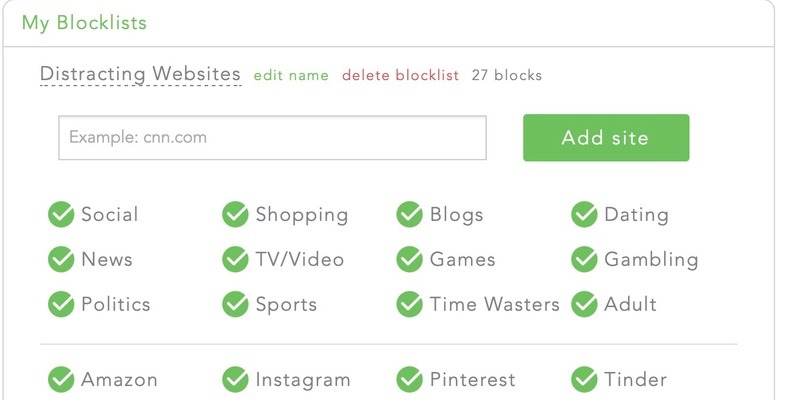 When you want to do more with improved concentration, understanding where your focus goes is a great place to start. Timely is a great tool that helps you focus and concentrate more on your tasks by helping you track all your tasks and time spent on each task on your list. Instead of being just another less important task stealing your concentrate from important tasks, Timely makes time tracking unremarkable by doing it for you itself. It provides you with in-depth details such as how you perform against your tasks, time you spend in different work tools and keeps digital distractions, and less important tasks that hold you back from doing what is most important to you. It also helps you plan your time according to the tasks more creatively and productively.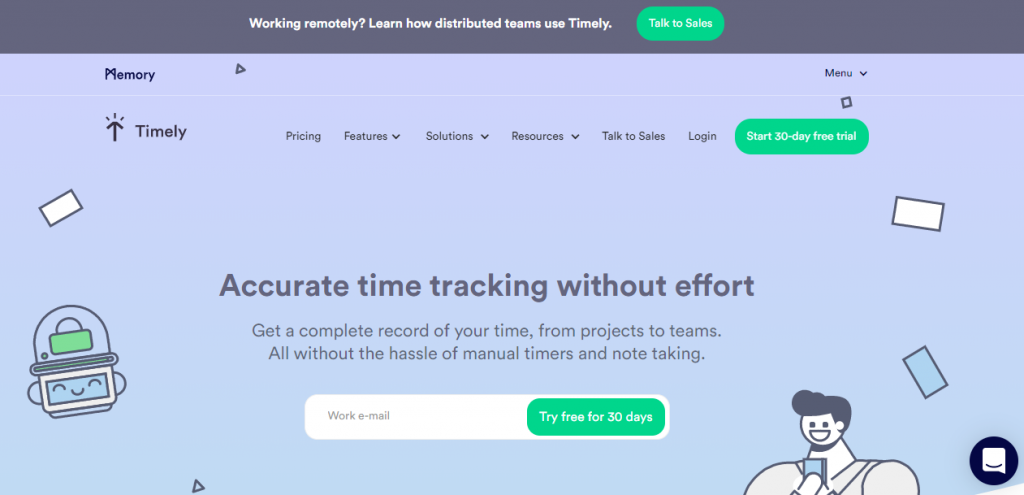 If the enticement of social media and other digital notifications is difficult for you to fight, or often find yourself reading some interesting things over the web even while doing your work, then StayFocusd is designed for you. It is a useful Google Chrome extension allows you to improve focus on your work by restricting the time spent on useless sites and apps that steal your productive time away to leave you with nothing completed. By using StayFocusd, you can set your limits to prevent notifications from different social media sites and other sites that keep you from doing important things. You can block the entire internet, certain domains, subdomains, pages, and content like videos to make sure you will never be distracted during the work.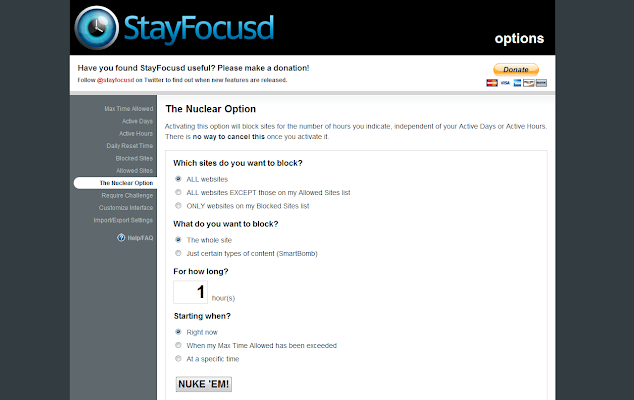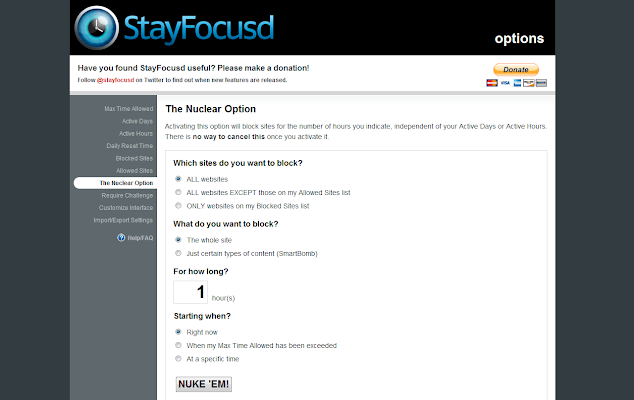 Basically it is an online to-do list that enables to you track progress towards your tasks. Its graphical interface provides you with an easy to understand graph so you can see how you spend your time doing different things. Moreover, you can also sync data stored on this app between your desktop and mobile phone to make sure nothing important is missed.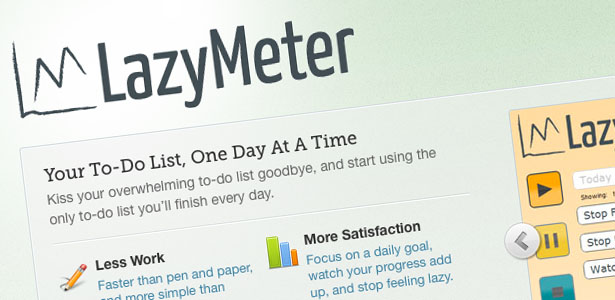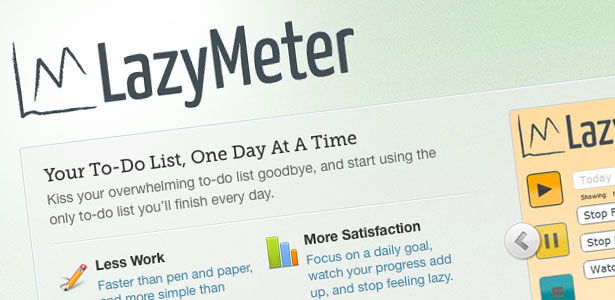 It is an app that keeps an eye on how many times you open and use different of your tools, apps, or sites such as email providers, social profiles, or other websites that distract you during the work. At the end of the day, you are provided with a report on who many times your tasks were distracted and how long you have spent on these distracting online channels throughout the day. You can also see the apps and sites that are distracting more during the work time so you can adjust your workflow accordingly to stay focused on important tasks.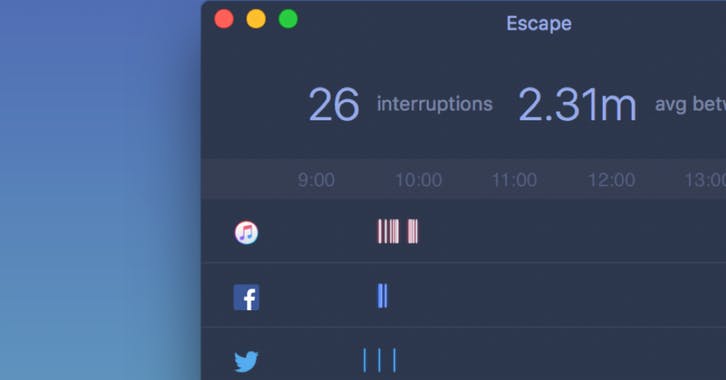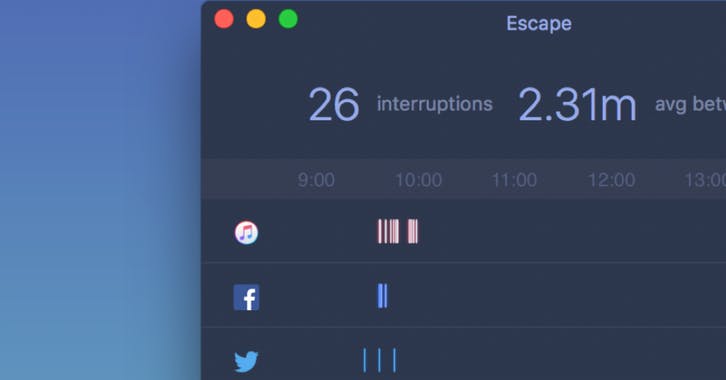 It is a handy meditation tool that helps you improve stress, lack of focus on work, health, and other things that help you concentrate on work. You need to use Headspace for 10 minutes a day and it will literally change and reshape your mind to help you improve focus, prevent stress, and perform better than ever before. The app comes with different sessions that a beginner can try to treat different situations like patience, stress, and anxiety, etc. It makes meditation fun to make you work productively, and healthily.