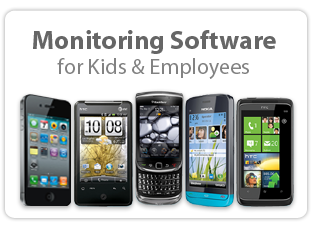 CellSpy is an advanced smart phone monitoring and tracking application for Android and iOS devices. It allows you to secretly and silently record all phone activities, including SMS and GPS position. View information about every call and all photos and videos taken by the phone. All the information collected by CellSpy is accessible via a secure online account panel, which is accessible from any device connected to the internet. Following installation of the software on the target phone (which does require physical access to the tracked phone), you do not need physical access to the tracked phone to know what its user has been up to. CellSpy software starts at every boot of your phone in stealth mode. It helps you to enforce employee wireless policies, cheating spouse or monitor your children, and also backup own cell phone performance. It can help you secretly spy on a cell phone user, know who they have been talking to or messaging, and even track their location via GPS.
Before installing the software, be sure to check the laws of your locale to ensure that monitoring and surveillance software is legal where you live. Its the user's responsibility to ensure that all applicable laws are followed when using CellSpy or any other monitoring and surveillance software. In most cases, legally you may only install CellSpy on devices you own or have proper consent to monitor, and are required to notify users of the tracked devices that they are being monitored prior to installation and use of CellSpy.

Installation:
Purchase the CellSpy software.
Gain access to the target phone and follow the step-by-step installation instructions that were provided following purchase. Note that targeted iOS devices must be jailbroken prior to installation.
Get a Buzz every time the target uses a phone.
Some CellSpy features:
Monitors all SMS text and emails sent & received.
Turn on their microphone and then use it as a bug to hear surrounding conversations.
Monitor all photos and videos sent and received.
You can also see each and every phone number that's registered in the memory of the phone.
Works on any and all Android, iOS, and BlackBerry devices.
CellSpy is 100% undetectable and untraceable. The only person who will know that the phone is being tracked is you, the person who installed it.
It will work anywhere in the world. CellSpy works in every country and on any mobile network.
Conclusion: CellSpy allows you to easily and effectively track the cellphone use of your children, spouse, or employees. While this software is not for everyone–and its the user's responsibility to research whether the software is legal to use in their locale–CellSpy works exactly as advertised and does a great job at tracking and monitoring cellphone usage.