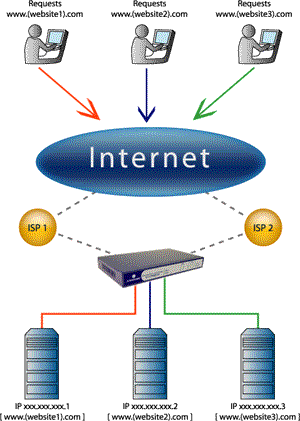 When it comes to your monthly living expenses, cable and internet are among the most expensive. A mid-range cable/internet package has consistently cost you nearly $200 each month. Seeing as you're paying more for the aforementioned services than you are for health insurance, it's only fitting that you expect to get your money's worth. Unfortunately, your ISP sees things differently. In addition to imposing strict bandwidth and download limits on subscribers, your service provider has blocked out a number of popular social media outlets and video streaming services. Since your current ISP is essentially the only game in town, you feel hopelessly bound by their ridiculous rules. Before resigning yourself to sub-par internet service, look into some of the convenient options for getting around restrictive service providers. With a few minor tweaks, you can enjoy the worldwide web to the fullest extent.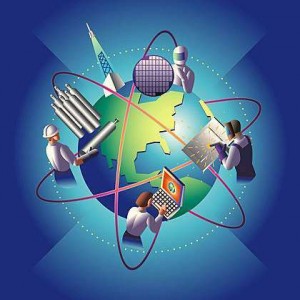 Sign up for a DNS Proxy Service
If your ISP has blocked an assortment of video and music streaming services, you can get around their restrictions with the help of a reliable DNS proxy service. Many of these companies offer reasonable monthly or annual rates and around-the-clock customer service. The overall mechanics vary from company to company, but most DNS proxy services provide users with DNS IP addresses that can be manually input into their computers, smart phones or mobile devices. Once these addresses are input, customers are given instant access to a plethora of blocked websites.
People on the hunt for a highly-rated DNS proxy service can end their search with Smart DNS Proxy. With nearly two decades of experience providing online anonymity services to customers in the US and abroad, Smart DNS Proxy is an international data encryption powerhouse.
Subscribe to a Virtual Private Network (VPN) Service
Somewhat similar to DNS proxy services, virtual private network (VPN) companies provide customers with foreign, oftentimes untraceable IP addresses. Most VPN companies have virtual servers in numerous countries, ensuring that there's no shortage of IP addresses for their subscribers. Utilizing a VPN service is a fairly simple undertaking. After turning on the software that most VPN companies require customers to download, simply select the country you'd like your IP address to come from. For example, if you're in Europe and want to access Netflix, make sure your IP address is coming from one of your VPN company's U.S. servers.
Find a More Lenient ISP
If your current locale only features one or two service providers, go online and look for smaller, more lenient ISPs. Even though big names like Comcast and Time Warner dominate internet service in the U.S., there are a number of lesser known ISPs – many of which are affordable on even the most stringent budget. Though they lack the name recognition of larger companies, they're often every bit as fast. However, depending on what area of the country you hail from, such services may not be available. If you've been toying with the idea of changing your service provider, start by inputting something along the lines of "Alternatives to *insert service provider* in *insert current locale*."
With a small handful of cable and internet providers exercising monopolies over most areas of the country, people don't have a lot of options when it comes to ISPs. When given the choice between doing business with a restrictive service provider and not having internet access, many people understandably choose the former. If a lackluster ISP has gotten you down, consider the benefits of DNS proxy services, VPN companies and smaller-scale providers.