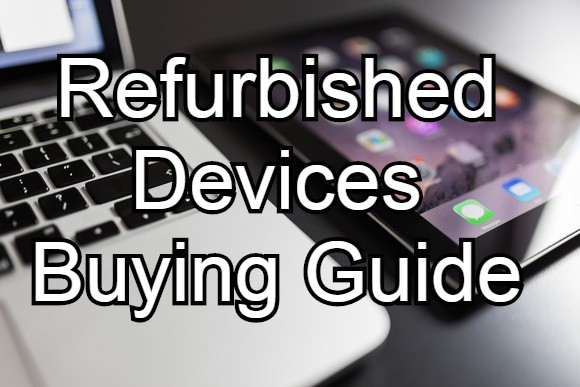 New technology devices are expensive and can disturb your monthly budget. However, you can save some bucks by purchasing refurbished tech devices. Oftentimes, you get a product as good in condition as brand new even without breaking the bank. However, going through the world of the latest technology especially when looking for a used device or product seems like an overwhelming task. We buy tech products and devices to meet our day to day needs. That's why we really don't buy something that doesn't work properly. Most of the refurbished tech devices come with no warranty. Which means you are taking risks while buying a used item.
Though, you can buy 100% working devices while snagging hefty discounts on refurbished technology devices by considering the following tips and tricks.
Understand the Difference Between Used and Refurbished
When you are planning to buy something used instead of spending a lot of money on a new one, there is a huge difference between used and refurbished tech devices. Used devices or products are exactly what they look like. They have been purchased by customers as new and then sold to another one after a span of time. On another hand, refurbished devices are often restored by experts into a 'like new' condition. Such devices or products are more reliable than used as they come with a warranty. When you are buying a refurbished product, make sure to check the rating and reviews of the supplier not to waste your money. You should also check the vendor or company online to find out whether it is reputable or not.
Set High Vendor Expectations
When it comes to find out a reputable vendor for buying a refurbished technology device, check out what type of customer services and support they are offering. There shouldn't be anything difficult to get ahold of someone from the vendor if you have some queries. Also read their return policy carefully before money changes hands. Search the company on the web and check details like their physical address, contact number, email, and testimonials, etc.
Check the Condition of Device Carefully
Another tip for purchasing refurbished technology devices is to thoroughly asses the overall appearance and condition of a device you are about to spend money on. Most of the online stores sell different products and devices with different grades and ratings. The rating and grade of a product tells its condition and appearance. They also list the defects a device may come with. Reliable vendors and suppliers also provide pictures of a device or product from different angles to make sure the buyers are aware of everything before they make a purchase. If you are buying from a physical outlet or store, make sure to check the condition of the device yourself to find out defects or faults if any.
Check what's in the Box
Whether you are buying online or from a store, be sure to check the box for accessories mentioned in the product description or communicated by the seller. Make sure the box contains each and everything while purchasing a refurbished tech device. For instance, if you have purchased a refurbished smartphone, check the box for accessories like power adopter, data transfer cable, headphones, and phone case if any. You should also ask the customer service representative for things included in the product box.
Carefully Read Fine Print
When ordering a refurbished tech device in-store or online, thoroughly read the fine print and product return policy. You can also ask the customer service representative for details you need to know about the company, product and return policy before making any final decision. Reputable vendors and companies usually offer 30 days return policy.
Stick with Familiar Suppliers and Vendors
As for buying refurbished products or devices seems like an overwhelming process, try to visit the vendor or supplier from whom you have recently purchased something. If you are doing this for the first time, ask your friends or family for a reliable vendor to make sure you are not wasting your money. Also, try to build relationships with a specific vendor to make more similar purchases. You can also check social media sites to find out reviews and customer testimonials of an online seller or company.