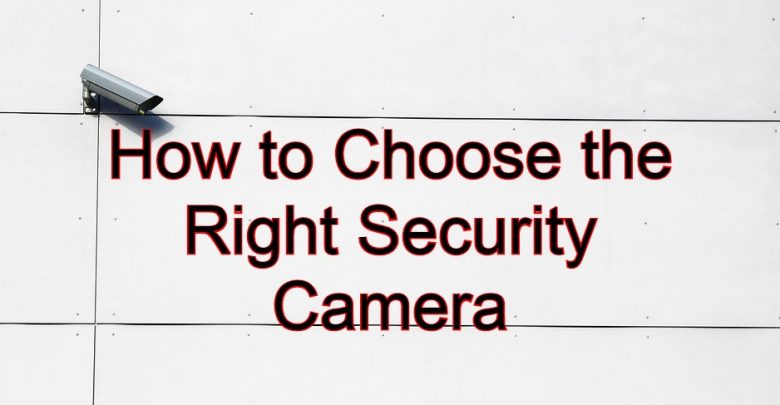 The security camera is a core component of any residential or business security system. It lets people keep the eagle's eye on their properties 24/7. That is the reason, one should be extra watchful when choosing a security camera to ensure foolproof security of a home or workplace. A high quality, durable and equipped with the latest technology feature camera adds an extra and solid layer to your security program.
In this article, we will reel off the must knowing fact and things that can assist you in choosing the best security camera that will prove to be an excellent option to prevent theft at home or at the workplace.
How to Choose the Right Security Camera
Do the Security Cameras Need to Act as a Visual Preventive?
What you need to monitor and location are the two vital things that help you determine whether you need noticeable or discreet security cameras. Box cameras are larger and obvious as well to remind people that they are being monitored. It reduces the chances of theft at home and in the workplace. If you need unnoticeable cameras to track criminal activities, then dome cameras can come in handy as they are tiny and can fit in the palm. Pan tilt zoom or PTZ cameras are also good to keep an eye on exclusive areas and locations.
Do you Need Security Cameras for Indoor or Outdoor?
In this digital world, most of the modern and high-quality security cameras can be used both indoor and outdoor to maintain foolproof security. However, it is vital to consider features offered by vendors such as mounting. Cameras made for cold environments come with a durable design and built-in heater to make sure it will start up and operate automatically. It is important to choose a robust security camera for a place like transportation so it will be able to operate reliably in situations where there are higher vibrations. When it comes to choosing a camera for the kitchen or any other likely place, make sure the camera is protected from smoke, gases and other split drinks to tighten security in a great way.
Lighting Conditions
Before you choose a camera either for home or for the workplace, it is vital to test to make sure it would be the best fit for a particular location under different lighting conditions. As inside and outside areas of a premise or home experience different lighting conditions, ask the vendor for the best camera that will provide clearer footage apart from the lighting condition.
Thanks to the latest technology, security cameras are equipped with advanced video features to capture clearer and usable footages in a range of different lighting. Technologies like IR filters and artificial illuminators allow cameras to capture footage clearly in the daylight and in night.
Is Audio Important?
Whether audio is important or not, is another important thing to consider when choosing the best security camera for your security system. Audio integration in the surveillance system makes it possible to hear the voice of possible culprits. It makes the investigation process much easier. Audio is always important when there is a need to track and reach the criminals. But if you just need to keep an eye on a specific location, a security camera without audio capturing features can also work well for you. In simple words, audio integration is useful from a surveillance point of view.
Area or Location you Want to Cover
The area you want to cover is one of the vital things that can help you determine which security camera would be best for you. Pan tilt zoom cameras are perfect for larger places and also come with the ability to zoom in to monitor different activities. Security cameras equipped with a wide-angle view (that can be rotated up to 112 degrees) allow you to monitor larger areas with fewer cameras. When you need to cover a huge area while keeping your costs to a minimum, CCTV cameras can come in handy to make your surveillance networks stronger. Such cameras also provide higher image quality at the wider angles. Static security cameras are the best fit for smaller areas like offices and workstations. Moreover, you can also ask the vendors for the best security camera by letting them know about the area you want to cover.