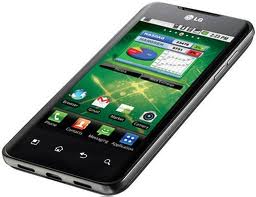 The ever-increasing success of LG Electronics gives confidence to people who seek the most advanced features of mobile phones from this brand today. This brand of the mobile phone gets recognized among residents with a desire to upgrade their lifestyle without compromising the budget. Among many other mobile phones from this renowned brand, the following phones give the best support to people who get ready to buy a futuristic mobile phone within the budget.
1. LG isai VL
This LG mobile phone is the hottest phone on the market today. This catchy phone has a 2.5GHz processor, 13.2-megapixel rear camera, 5.50-inch display, and 3GB RAM.
This mobile phone is available with the most recent Android 4.4 version of OS. The storage and battery capacity of this mobile phone are 32GB and 3000mAh respectively. Once a person has purchased this mobile phone, he or she can enjoyably spend leisure time with complete support from the futuristic features of this phone.
2. LG G3 Screen
Users of LG G3 mobile phones get satisfied since they use the most advanced gadget from LG. They feel happy to use this phone's touch screen which has an expected sensitivity. The overall screen size of this phone is 5.90 inches.
Individuals who have chosen this phone can use a Nuclun processor of 1.2GHz octa-core. This phone has an internal storage capacity of 32GB and expandable storage support by using a microSD card.
3. LG Wine Smart
Even though LG Wine Smart has a small screen size, this mobile phone does not fail to provide the best support to users of all ages. This attractive mobile phone has 8-megapixel rear camera, 1.2GHz processor, and 1GB RAM.
The release date of this gadget is on September 2014. This phone has a removable battery, touch screen, resolution of 320 x 480 pixels, Android 4.4 OS, JAVA support, Wi-Fi, Bluetooth, headphones, FM, micro-USB, GSM, Micro-SIM, proximity sensor, ambient light sensor, accelerometer, and gyroscope.
4. LG Gx2
Detailed specifications of LG Gx2 do not fail to increase the interest of everyone to purchase this wonderful mobile gadget. The overall weight of this phone is just 165.00 g only. As a result, users of this phone can easily carry it wherever they go.
The battery capacity of this device is 3200mAh. The expandable storage type of this gadget is microSD. Every user of this mobile gadget can use internal storage of 8GB and RAM of 1.5GB capacity. Many people nowadays get ready to purchase this mobile gadget that does not fail to satisfy them for a long time.
5. LG G FLEX D958
As the first-curved flexing Smartphone in the globe, the LG G FLEX D958 gets the most exceptional recognition among people who are fans of smart gadgets these days. This futuristic mobile phone supports every user to realize a wish about an outstanding lifestyle with the modern gadget.
This mobile phone has a curved battery of 3500mAh, a 13MP camera, and a 15.24 cm poled curved display. User-friendliness is the most important reason for why every user of this mobile gadget gets the best worth for their money.