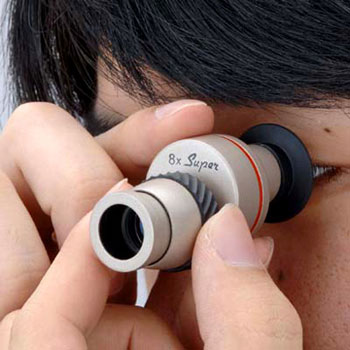 Due to an increase in security breaches and hacking attacks, internet security has become an important concern not only for government but also for the private organization. A large number of companies prefer to use spy technology as it offers an easy and cost effective way to keep an eye on your employees. There are a large number of spy products currently available in the market including computer software, USB stick audio recorder, bug transmitter, pen camera, hidden camera and various other spy equipments. The spy gadgets are designed by considering current security issues. The good thing is that these equipments are equally beneficial for financial institutions, government places, offices, private firms, schools, colleges, shopping malls and universities.
Let's start with the spy cameras. The spy cameras mostly fall under two categories namely wired and unwired cameras. Some of their examples include car key hidden camera, button camera, audio and video cameras, etc. These cameras are available in various forms in the market, such as Bluetooth Hidden Camera, hidden camera, car key hidden camera, button camera, cap camera and chewing gum hidden camera. They are easy to operate and you can take the benefits of unique features, large storage capacity, memory and compact size.
The spy gadgets are becoming a necessity especially for the delivery and transport business where it is crucial for the organization to make sure its employees are delivering the packages on time. Most of the spy equipments are available with GPS tracking devices to track the location of a person being spied. There is a wide range of spy gadgets designed to fulfill day to day security needs. These gadgets are also used in shopping malls and various other public places to keep an eye on visitors. These apps also save companies from expenses caused due to lawsuit and misuse of resources.
If you want to enjoy maximum value of your money, you should buy spy gadgets from a reliable place. Smartphones have also revolutionized the spying technology. A large number of spy apps are compatible with iPhone and Android. These apps let you read Skype chats, get access to yahoo mail, and monitor keystrokes on company-owned devices making it easier and simpler to evaluate the employee performance.
In the same way, spy pen is also used for collecting reliable proofs to inquire people. It is a smart way to keep an eye on anyone because no one will notice the presence of spy camera in your pocket. You can use these cameras to keep an eye on your employees remotely.
If you are looking for a foolproof method to spy others, try latest spy gadgets available online. It will reduce your expense and save you from several problems. If you are a professional spy working in any detective agency then these apps will share half your burden.